Parlay bets are a great way to switch up your sports betting and combine a few betting picks together to bump up your payout. In this article, we'll provide you with our top NBA parlay picks for 1/31/20. We study the odds, the betting lines, and the teams, and to give you our recommended parlay bets.
The following
two NBA parlay picks offer a low, medium, or
high payout. Our low payout parlays try to minimize risk and odds start near
+200 or higher in an effort to double our stake. Likewise, our medium and high
payout parlays offer higher payouts with higher odds, but higher odds mean a
smaller chance of winning.
In other words,
are you after the big payout or more consistent wins?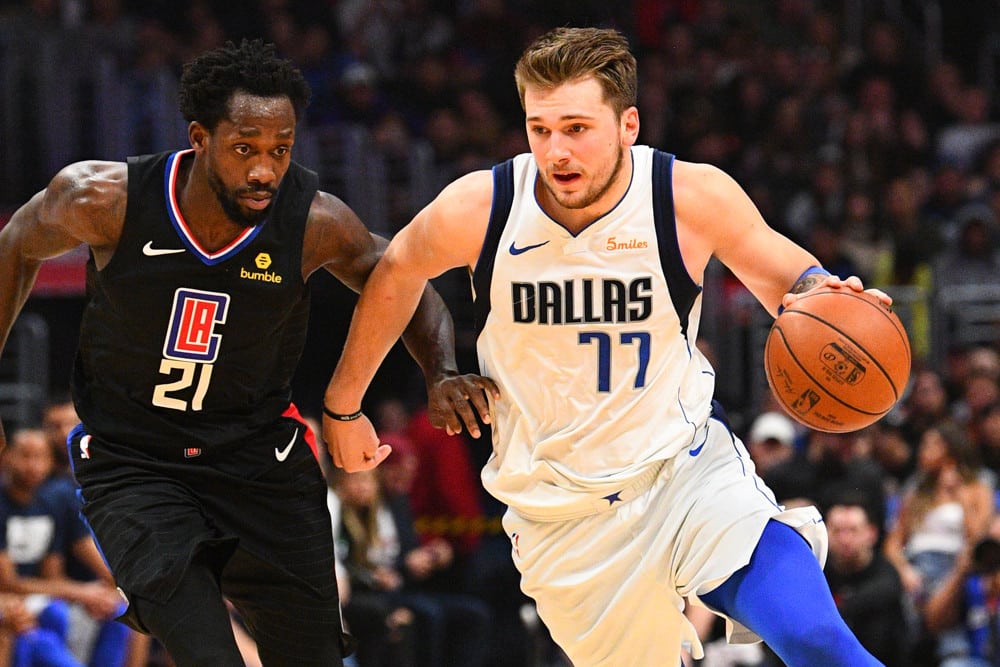 Low-Risk NBA Parlay Bet
Parlay Odds: +210
$20 risk: $42.30 payout
This NBA parlay bet
focuses on winning your stake back and then some. This parlay is for the bettor
who prefers low risk/low yield parlay bets. Remember the saying "slow and
steady wins the race?" Well, this parlay bet won't set the world alight, but
it's your best chance of beating the NJ
sportsbooks.
7:30 p.m. EST – Chicago Bulls at Brooklyn Nets (ML: -200)
The Bulls have not been a good underdog this season, going
8-16 SU/10-14 ATS. However, that number drastically goes down to 3-20 SU/10-12-1
ATS as underdogs of +2 or more.
When the two teams met back on Nov. 16, the Nets were
without Kyrie Irving and Wilson Chandler – and still won the game. We like Brooklyn
to keep this nice little streak going and make it three wins in four games. It's
just an outright-win we're looking for – not the cover on the 5-point spread.
8:00 p.m. EST – Memphis Grizzlies at New Orleans Pelicans
(ML: -210)
This will match the Pelicans' second-highest favored spread
of the season at -5. In the previous three games when favored by -4.5 or more,
New Orleans won all of those games by double-digits. The Pelicans also had a
nice extended break, where they are 6-2 ATS with 2-3 days off in that
situation.
The Grizzlies are coming in with a four-game winning streak,
so it's certainly awkward to see them as such heavy underdogs tonight.
Pelicans games have gone over the total in 12 of the last
15, with one of those misnomers ending as a push. There is another similar
trend happening when their games have a total of 235 or higher. In those games,
the totals have gone over in six of the eight in that scenario – with one of
those being a push on a 242-total, which was also against Memphis.
9:00 p.m. EST – Denver Nuggets at Milwaukee Bucks (ML:
-440)
The Nuggets played an extremely difficult game in Denver
last night, so that does not bode well for their chances tonight. Meanwhile,
the NBA's best team (at 41-6) will be waiting for them when they get there. The
Bucks, however, are playing so well that they may not even need Giannis
Antetokounmpo in this one. Nonetheless, we just saw Milwaukee drop 151 points
last game without him. Perhaps, the Bucks get another disrespected spread without
their top player and win another one going away.
The Bucks are 8-1 SU/4-5 ATS on extended rest (2-4 days) so
look for them to use this break wisely against a tired Nuggets team.
10:00 p.m. EST – Portland Trail Blazers at Los Angeles
Lakers (ML: 670)
The Lakers had quite the lengthy layoff after the tragic
passing of Kobe Bryant. Of course, this is going to be a highly emotional game
for both sides.
The Lakers have made a decent use of their time off, going
9-3 SU/7-5 ATS in that situation. Obviously, this is a situation unlike any
other, but you have to believe the Lakers will come out and be dominant in Kobe's
honor – that's the way he would have wanted it. Not to mention, the Trail Blazers
are only 4-11 SU as a road underdog this season.

Medium-Risk NBA Parlay Bet
Parlay Odds: +596
$20 risk: $119.16 payout
This parlay bet focuses on winning your stake back and then
some. This NBA parlay bet is for the bettor who prefers an evenly balanced
payout/risk ratio. The bettor who wants a decent payout, but is not reckless
with their parlay picks.
7:00 p.m. EST – Toronto Raptors at Detroit Pistons – Over
223 (-110)
The Raptors will be playing their second game in as many
nights – they're 4-3 SU/3-4 ATS in that situation this season. Additionally,
Toronto is 12-0 SU this season as a road favorite.
Pistons games have gone over the total in five straight
games, eight of the last nine, and 16 of the last 20. Raptors games have done
the same in seven of the last nine. This is usually a game where the Toronto
faithful make their way down to the Motor City. Expect that unusual road-crowd
energy to add some life into this game and take the total over the 223-mark.
7:30 p.m. EST – Dallas Mavericks +9 (-110) at Houston
Rockets
Luka Doncic will miss tonight's game and it'll certainly be
interesting to see how this Mavericks team plays without him. Dallas did have two
full days off and they're 6-3 SU/4-5 ATS in that situation this season. Just
because Doncic is out doesn't mean that the Mavs can't keep this game close. Guys
like Kristaps Porzingis, Seth Curry and Jaylen Brunson are all capable of handling
the load. They may not win the game outright, but the Mavericks can sure as
hell keep this game close.
9:00 p.m. EST – Oklahoma City Thunder (ML: -113) at
Phoenix Suns
As you all know, we're a huge fan of OKC when they're a
slight favorite – they're 9-1 SU/ATS when favored by -1 to -4.5. Phoenix, on the
other hand, is a paltry 3-6-1 ATS with 2-3 days of rest. There's no reason to
sugarcoat this – it'll be a tough game. However, we do like OKC to get this win
and control the tempo in doing so.