The Phoenix Suns did their job and won the first two games of the NBA Finals at home against the Milwaukee Bucks. Now, the series will shift out of the desert and into the wilderness, where a rawkus Fiserv Forum will be waiting.
Most NBA betting sites have listed the Bucks -4 favorites and the total set at 221.5. This is a drastic difference from what we've seen in the first two games, as the Suns somewhere right around -5 favorites, with a similar total of around 221 for those contests as well.
Continuing with the same theme in these NBA Finals, I will be pointing out the best prop bets for Game 3. Below, you'll find a prop bet for each team, and a player prop bet from each team.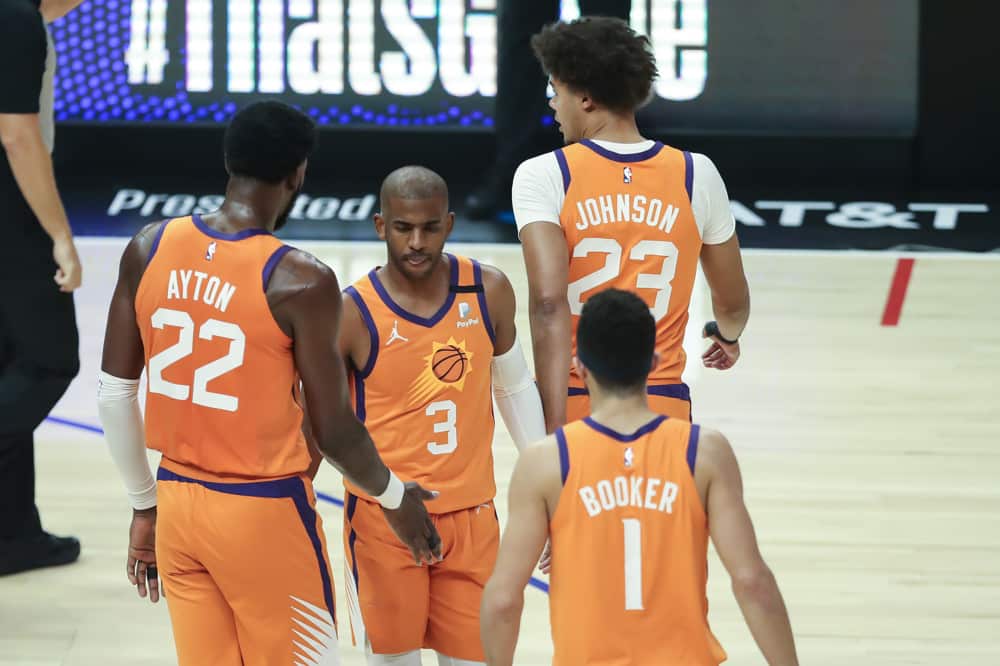 For picks on the moneyline, spread, or total, check out our top NBA picks between the Milwaukee Bucks and Phoenix Suns.
NBA Finals Game 3 Prop bets
---
Phoenix Suns – 1st Half Winner (+160)
Let's not forget that I still have a Suns 4-0 series win ticket (+800) in my back pocket. Of course, I feel a Suns' win coming on. I'm quite surprised that the line has shifted so much, even with Phoenix clearly being the better team. Home court is nice and all, but I don't think it's going to help in this situation. A lot is being made of the injuries to Torrey Craig and Dario Saric, but the Bucks basically roll 6-7 guys in their rotation as well. I don't see it being too much of an issue. In this scenario, I see the Suns getting it going early and often.
Milwaukee Bucks – Over 112.5 Points (-105)
Alright, I'm 0-for-2 going under Bucks team totals in this series, so it's time to switch things up. Those aforementioned injuries to Craig and Saric will probably make things harder for the Suns — but not necessarily impossible. Giannis Antetokounmpo looked fantastic last game and there's another guy from the Bucks I expected to rebound nicely from a dreadful performance.

NBA Finals Player Prop Bets – Game 3
---
DeAndre Ayton – Over 28.5 Points + Rebounds (-106)
While he wasn't particularly amazing in Game 2, Ayton still picked up a triple-double to go along with three steals and two blocks. We all saw the talk that Suns head coach Monty Williams gave Ayton in one of the timeouts, basically willing him to be better. I feel like that type of momentum will carry over to Game 3 and Ayton will be an absolute monster down low.
Khris Middleton – Over 24.5 Points (-118)
Game 2 was quite disastrous for Middleton, who sat by idly while Giannis collected 42 points and 12 rebounds. Middleton's lack of shots attempts (15) was quite puzzling, considering he usually puts up 20+. I would expect him to be very aggressive in this matchup with his team's season essentially on the line. Shooters like Middleton rarely have two bad shooting games in a row.
---