We may have ourselves the final NBA game of the season on Tuesday, as the Milwaukee Bucks will win the title with a victory over the Phoenix Suns. This series has shifted drastically, as the Suns won the first two games before the Bucks came roaring back to win the last three. Now, as the Suns shoot for glory, I will be pointing out the best prop bets for Game 6.
Most betting sites have the Bucks listed as -5 favorites, making it their highest favored number of the series, and the game total at 218.5 points. So without further ado, I'll show you my top prop bet for each team, and a player prop bet from each team.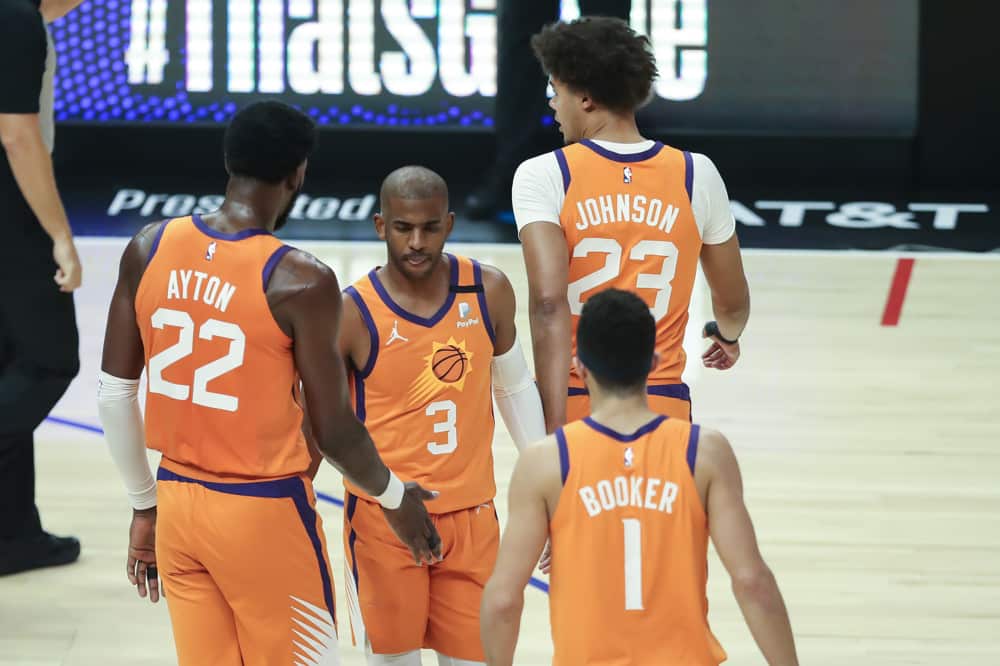 NBA Finals Prop bets – Game 6
---
Milwaukee Bucks – Moneyline Win + Over 222 (+185 at BetRivers)
This is very interesting that the Bucks are now the highest favorite of any team in this series. After all, they were just fighting for their lives last week, trying to avoid an 0-3 hole at the hands of the Suns. But this is why they play the games, folks.
In addition to Milwaukee being its highest favored number of the series, we also see the highest total as well. I don't see too much change in this matchup, as both teams are looking to get out and run with the basketball. The fact that the Bucks are favored by this much, it gives me plenty of optimism that they'll dominate on Tuesday.
Phoenix Suns – Team Total: Over 108.5 Points (-120 at BetRivers)
We don't have a team total on the Suns yet, but I could see this particular outcome going well for them. I feel like the Bucks are absolutely going to throttle the Suns tomorrow night, and that's ok… especially for the Milwaukee faithful. In general, I just see a high-scoring game taking place. After all, the total has gone over in four of the five games this series.
NBA Finals Player Prop Bets – Game 6
---
Devin Booker – Over: 30.5 Points (-113 at BetRivers)
To start off our NBA props tonight, I'd be willing to stake my reputation on Booker having the most points of any Suns player. I mean, why not? He's clearly one of the best outside shooters in the game and this is a spot where Phoenix needs him desperately. Over the last two games, Booker has taken a total of 61 shots, so we should certainly expect that to continue.
Giannis Antetokounmpo – Over: 12.5 Rebounds (-134 at BetRivers)
Giannis is so good that he'll find himself involved in the game one way or another. Although, rebounds are always a part of the game that comes naturally — whereas, points rely on you having a great night shooting and assists are heavily dependent on how someone else shoots. With this particular prop bet, we're in the driver's seat, with Giannis being able to do what he does basically without much resistance.
NBA Finals Pick 6 – Do you have what it takes to win?
---
Put your knowledge to the test with our free-to-play pick 6 contest. Make 6 correct NBA picks to win an exclusive prize!