Parlay bets are a great way to switch up your sports betting and combine a few betting picks together to bump up your payout. In this article, we'll provide you with our top NBA parlay bets for Tuesday, January 28, 2020. We study the odds, the betting lines, and the teams, and to give you our recommended parlay bets.
The following three NBA parlay picks offer a low, medium, or high payout – In addition, we'll offer a bonus option for the early-afternoon games! Our low payout parlays try to minimize risk and odds start near +200 or higher in an effort to double our stake. Likewise, our medium and high payout parlays offer higher payouts with higher odds, but higher odds mean a smaller chance of winning.
In other words, are you after the big payout or more consistent wins?
Jump to: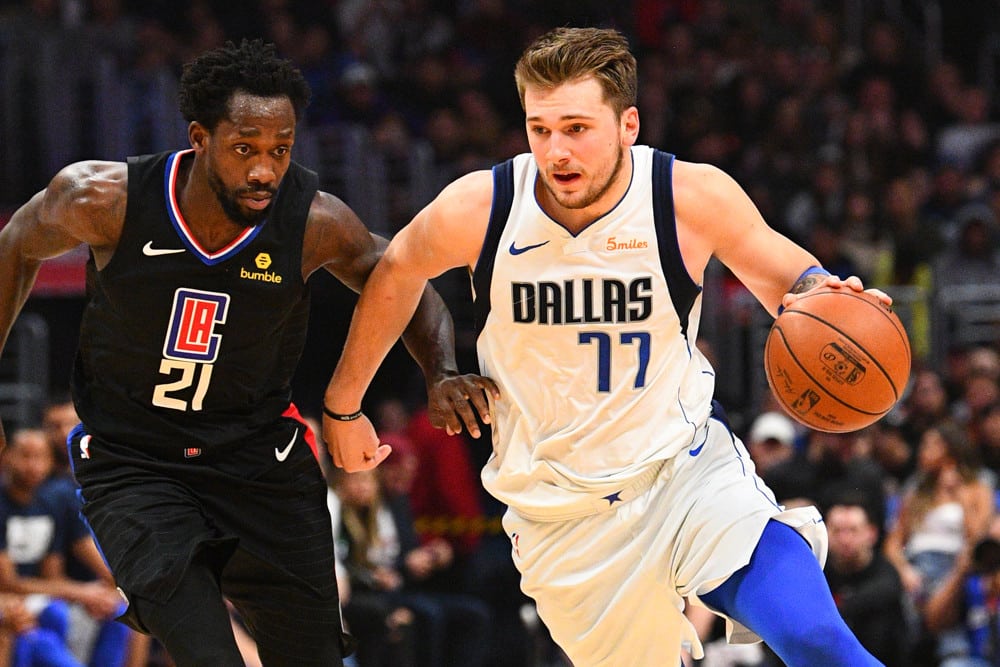 Low-Risk NBA Parlay Bet
Parlay Odds: +264
$20 risk: $52.89 payout
This NBA parlay bet focuses on winning your stake back and
then some. This parlay is for the bettor who prefers low risk/low yield parlay
bets. Remember the saying "slow and steady wins the race?" Well, this parlay
bet won't set the world alight, but it's your best chance of beating the NJ
sportsbooks.
Golden State Warriors at Philadelphia 76ers -13.5 (-110)
Well, there's not a whole lot to say with this spread lying where
it is. The Warriors embark on a five-game road trip while the 76ers have stood
pat in Philly since Saturday. There's a chance that the 76ers could get Joel Embiid
back in the lineup, which would mean more of an experimental phase for the team
against such a lowly opponent. Nonetheless, the crowd would certainly be hyped
to see him once again.
As for this game in terms of the spread – both teams had
extended rest (2-3 days off) coming into this one. The Warriors are slightly the
better ATS team in this scenario, at 3-4, while the 76ers are at 4-6-1. We're
not going to be particularly picky here, ringing the Philly Liberty Bell in any
event.
Atlanta Hawks at Toronto Raptors – Over 233 (-110)
The Raptors come in with a seven-game winning streak, going 5-2
ATS over that span. Toronto has also been a solid favorite at -7 or more this season,
going 11-0 SU/7-4 ATS.
The Hawks still have yet to win a game outright as underdogs
of +11 or more, going 0-6 SU/4-2 ATS.
Those ATS marks for both sides are somewhat convincing, in
that the Raptors aren't always blowing teams out as heavy favorites. In fact,
the two teams have met twice this season and Toronto's margin of victory in the
two games has been three and five points respectively. Not to mention, both
totals 335 and 339 which, of course, went over the total. That's the angle we
like here again – plenty of points being scored.

Medium-Risk NBA Parlay Bet
Parlay Odds: +356
$20 risk: $71.21 payout
This parlay bet focuses on winning your stake back and then
some. This NBA parlay bet is for the bettor who prefers an evenly balanced
payout/risk ratio. The bettor who wants a decent payout, but is not reckless
with their parlay picks.
New Orleans Pelicans ML (-330) at Cleveland Cavaliers
The Cavaliers will be playing on the back-end of a B2B, and
they haven't been terrible at 3-5 SU/4-4 ATS in that situation. Cleveland did
get the outright win in Detroit last night, but it came against a team without
Derrick Rose that was already struggling at home.
The Pelicans finally got their first win with Zion
Williamson in uniform on Sunday – although, it probably went under the radar.
Vegas still believes New Orleans is a good team, been made a favorite in all
three games since Zion suited up. Obviously, the Pelicans would've been favored
with or without him in this matchup, but -8 seems like a bit much.
In our opinion, taking the Pelicans ML is the way to go
here. If you're feeling froggy, go ahead and leap to the -8. But we'll take the
easy road here and look for the outright win. When favored by -7 or more this
season, the Pelicans are 3-3 SU/0-6 ATS.
Denver Nuggets ML (-120) at Memphis Grizzlies
It's a bit puzzling to see the Grizzlies as slight underdogs at home, but the Nuggets are playing some solid ball despite all of their injuries. Perhaps, the bookmakers are not impressed with the teams Memphis has beaten over the recent stretch. In the same stratosphere, the bookmakers are very impressed with the way Denver has held its own in lieu of all the injuries dealt with this team.
As more news starts to come out with line movements and the
allocation of sharp money, it'll be interesting to see where this line
lands. As for now, though, we'll take the Nuggets with the -1 spread and trust
the oddsmakers on this one.
Phoenix Suns at Dallas Mavericks -7 (-110)
The Mavs got a huge win in OKC last night, even though Chris
Paul was out of the lineup for the opposition. Some of these wins, though,
haven't been easy as Dallas has a 4-1-2 ATS record over the last seven games.
Phoenix has been a major disappointment this season and that
has truly been the case of late, going 1-3 ATS over the last four games. PG
Ricky Rubio has an ankle injury and is listed as questionable for tonight's
game; his absence would certainly make this an even more difficult hill to climb.
The spread was laid nicely, considering the Mavs won the
first meeting over the Suns by seven points.

Big-Payout NBA Parlay Bet
Parlay Odds: +814
$20 risk: $162.81 payout
This recommended NBA parlay bet focuses on maximizing your
winnings. This NBA parlay bet is for the bettor who is looking for the big
payout from the NJ sportsbooks. The higher odds mean beats but we're shooting
for the stars here! No one ever bragged they won $10 and as such, so this is
for the bettor looking for the big parlay win.
New York Knicks ML (+108) at Charlotte Hornets
The Knicks have been solid of late, with a 5-0 ATS record
over the last five games. It'll be their first game in a B2B set, with the
Grizzlies waiting for them on Wednesday. You'd have to imagine the Knicks know
this is definitely the more winnable of the two games.
With the Hornets' awkward travel schedule over the last week, we're not looking for them to be in the right frame of mind just yet. After all, this is a team that has only played four games since Jan. 15. Tonight will be the Charlotte first game since returning from France, so you know the jetlag will still be in the bodies. Not to mention, the Hornets have failed to score over 95 points in four of their last five games.
The teams only faced each other once this season, and it was
the Hornets winning 103-102 on a last-second Devonte Graham 3-pointer. The
Knicks getting points here is somewhat of a godsend, and we'll take it.
Boston Celtics ML (+128) at Miami Heat
The Heat have struggled on the back-end of B2Bs, going 2-4-2
ATS in that situation. As an underdog, the Celtics have the NBA's third-best
ATS record at 9-3 – on the road, that number is 7-3 ATS.
There are a few injuries to monitor for both teams. For the
Heat, Kendrick Nunn (Achilles) isn't likely to play while Jimmy Butler, Goran
Dragic and Bam Adebayo have all had recent injuries – but they should still
play. For the Celtics, Jayson Tatum (groin) is listed as doubtful and Enes
Kanter (hip) has already been ruled out.
Once again, we'll have to wait and see if Miami sits any of
its ailing players. But, for now, we'll take Boston with the +3.
Washington Wizards at Milwaukee Bucks – Under 240 (-110)
Sure, these two teams know how to score the basketball but
we've got a few reasons to believe that won't be the case tonight – especially with
the massive 240 total. For one, this will be the Bucks' first game back since returning
home from France. We saw them come out incredibly sluggish in that game
overseas, so we do expect to see the same early at the onset of this one. While
Milwaukee is playing the team with the worst defense in the NBA, their offense
is predicated on hitting their jumpers; a grueling overseas trip will certainly
take its toll on them.
The other factor is that these two teams have yet to face
off this season. It's not a stretch to think the Bucks defense will stifle
Bradley Beal and Wizards tonight. Defense usually travels well, so our thought
is that Milwaukee puts more of an emphasis on the defensive end rather than
scoring the basketball.