Parlay bets are a great way to switch up your sports betting and combine a few betting picks together to bump up your payout. In this article, we'll provide you with our top NBA betting picks for Monday, February 10, 2020. We study the odds, the betting lines, and the teams, and to give you our recommended parlay bets.
The following
three NBA parlay picks offer a low, medium, or
high payout. Our low payout parlays try to minimize risk and odds start near
+200 or higher in an effort to double our stake. Likewise, our medium- and
high-payout parlays offer higher payouts with higher odds, but higher odds mean
a smaller chance of winning.
In other words,
are you after the big payout or more consistent wins?
Jump to: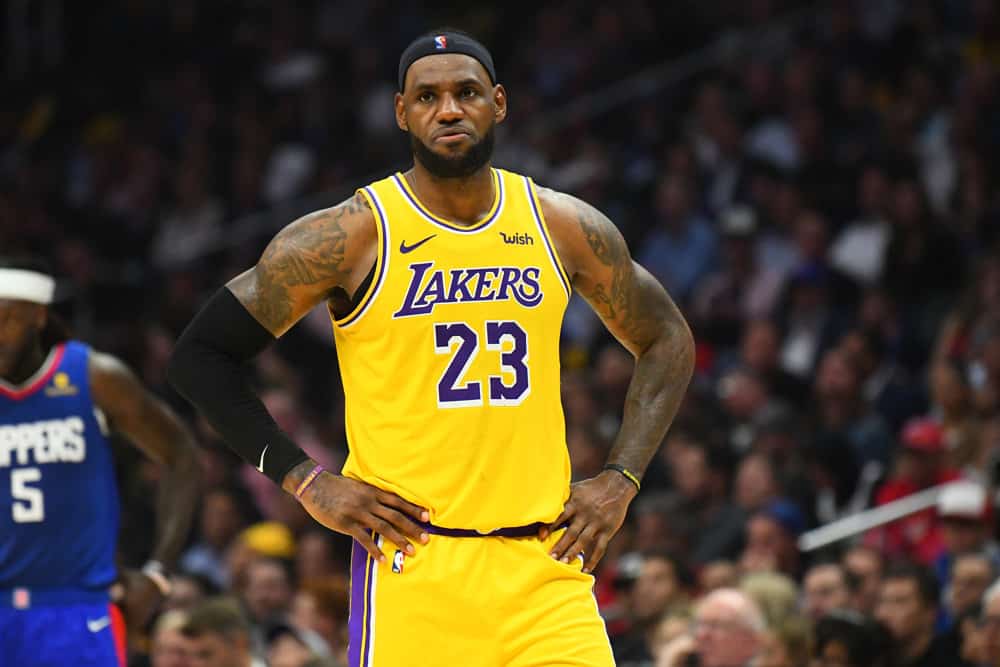 Low-Risk NBA Parlay Bet
Parlay Odds: +182

$20 risk: $36.44 payout
This NBA parlay bet
focuses on winning your stake back and then some. This parlay is for the bettor
who prefers low risk/low yield parlay bets. Remember the saying "slow and
steady wins the race?" Well, this parlay bet won't set the world alight, but
it's your best chance of beating the NJ
sportsbooks.
8:30 p.m. EST – Utah Jazz at Dallas Mavericks -1 (-110)
The Jazz will be playing their second game in as many nights, a situation they are 3-2 SU/2-3 ATS – the last two games in that scenario were outright losses. It's no secret that Utah has been struggling of late, with both of its last two wins coming by a combined four points; and Friday night's win was a questionable one, with a bad call going in their favor. Luka Doncic is still out with that ankle injury but Kristaps Porzingis, Seth Curry and Jalen Brunson have been filling in admirably. We'll take the Mavs to win this game with the Jazz on no rest.
9:00 p.m. EST – San Antonio Spurs at Denver Nuggets (ML:
-310)
The Nuggets will be missing Will Barton and Michael Porter
once again, but it hasn't mattered who has been in the lineup – this team just
continues to win games. Meanwhile, the Spurs are off to an 0-4 start on the infamous
rodeo road trip. It might not be much of a stretch for San Antonio to cover
this game, but taking Denver outright seems like the logical thing to do.
10:30 p.m. EST – Phoenix Suns
at Los Angeles Lakers (ML: -850)
We can certainly make the argument that the Lakers have been
going through the motions lately, with a 3-6 ATS record over the last nine.
However, we're just looking for them to win outright this evening. Suns center
Deandre Ayton is listed as questionable and that would make the jobs of LeBron
James and Anthony Davis that much easier.
Medium-Risk NBA Parlay Bet
Parlay Odds: +337 odds

$20 risk: 67.47 payout
This parlay bet focuses on winning your stake back and then
some. This NBA parlay bet is for the bettor who prefers an evenly balanced
payout/risk ratio. The bettor who wants a decent payout, but is not reckless
with their parlay picks.
7:00 p.m. EST – Brooklyn Nets at Indiana Pacers -7 (-110)
The Nets got thrashed by the Pacers in each of the first two meetings, once by 10 points and the other by 29. Making matters even worse for Brooklyn is that Indy didn't even have its full squad in both of those games. Now that the Pacers are back to full strength, or close to it, look for them to take the third matchup of the season against the Nets.
7:00 p.m. EST – Atlanta Hawks at Orlando Magic -6 (-110)
The Hawks are playing on the back-end of a B2B and that hasn't been a great spot for them, going 1-8 SU/2-7 ATS. Tonight, they'll be running into a Magic team that is looking for all sorts of revenge. Not only has Atlanta beaten Orlando in each of the first two meetings, but the Magic haven't won a home game in its last five tries – although, those games were against some of the NBA's best. Typically, the Magic are one of the best teams defensively at home, so look for them to get the win and cover. Clint Capela still won't be able to make his Hawks debut, so look for Aaron Gordon and Nikola Vucevic to dominate down low.
7:30 p.m. EST – Minnesota Timberwolves at Toronto Raptors
(ML: -500)
The T-Wolves pulled a major upset on Saturday night, beating the Clippers by 27 points to end their 13-game losing streak. While that's a nice story and all, the Raptors have a streak of their own, winning a franchise-record 14 in a row. Toronto is certainly feeling the pressure from its opponents, winning each of the last three games by single-digits. This could wind up being another single-digit game somehow, so let's just take the Raptors straight up on the money line and call it a day. Fred VanVleet and Serge Ibaka should both have strong games.
Big-Payout NBA Parlay Bet
Parlay Odds: +687

$20 risk: $137.45 payout
This recommended NBA parlay bet focuses on maximizing your
winnings. This NBA parlay bet is for the bettor who is looking for the big
payout from the NJ sportsbooks.
The higher odds mean beats but we're shooting for the stars here! No one ever
bragged they won $10 and as such, so this is for the bettor looking for the big
parlay win.
7:00 p.m. EST – Charlotte Hornets (ML: +116) at Detroit
Pistons
The Pistons have been a terrible 8-18 SU/9-16-1 ATS team at
home this season. Not to mention, they have lost three of the last four games
outright when favored at home. While the Hornets aren't exactly playing the best
basketball, this is an opportunity for them to get a win and feel good about
themselves for once. It worth mentioning, Charlotte has won all three meetings with
Detroit this season. However, not one of those wins came by more than three
points.
8:00 p.m. EST – Sacramento Kings +14 (-110) at Milwaukee
Bucks
When favored by double-digits this season, the Bucks are
23-3 SU/11-15 ATS. Giannis Antetokounmpo is also listed as questionable for personal
reasons, so it'd be best to grab the +14 sooner than later. Meanwhile, the
Kings have been playing some good basketball of late, going 6-2 SU/ATS over
their last eight games. What's even more interesting about the Kings is that they
actually won both of their two largest underdog games outright – against the
Clippers and Rockets. Sure, this +14 is a ton to cover, but Sacramento is
playing well and capable of matching the number.
10:30 p.m. EST – Miami Heat at Golden State Warriors +6
(-110)
The Heat will be playing their second game in as many nights
– not the best scenario for them. Miami has a 3-6 SU/2-5-2 ATS record on the
back-end of B2Bs this season; that record goes to 1-5 SU/1-4-1 ATS when those
games are on the road. This is also a Heat team that really struggles on the
road. Golden State has been playing decent ball of late, going 7-4 ATS over the
last 11. We believe the Warriors can cover the six-point spread and get the job
done for us.