Looking for the best NHL
Betting Picks? In this article, we'll give you our top hockey betting
picks for two games on Tuesday, Feb. 11, 2020. These matchups include the Philadelphia
Flyers at New York Islanders & Florida Panthers at New Jersey Devils.
Our NHL Betting Picks will offer you the hockey bets that offer the best value to beat the New Jersey sportsbooks.
Jump to:
Philadelphia Flyers at New York Islanders
7:00 p.m. EST
Barclays Center – Brooklyn, NY
PHI | Money Line: +117
| Puck Line (+1.5): -235

– at –

NYI | Money Line: -136 | Puck Line (-1.5): +190

Total: 6 Goals (O: +102 | U: -124)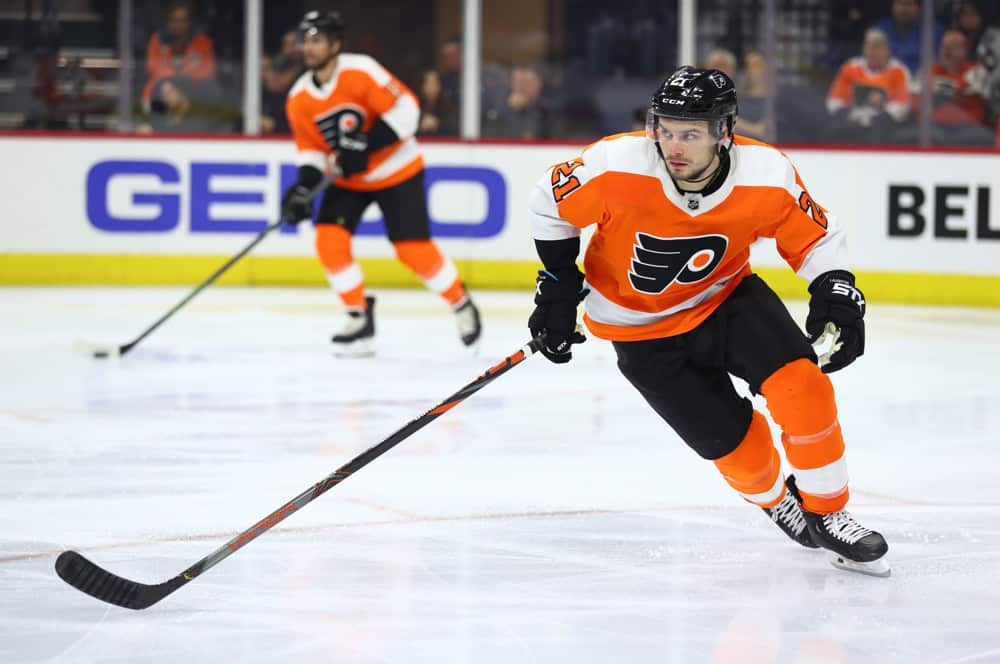 A pair of Eastern Conference teams playing their second game in as many nights face each other, as the Philadelphia Flyers travel to face the New York Islanders. In the first two meetings, the Islanders have walked away victorious, and we'll see more of the same tonight. Our hockey betting pick is for the Islanders to win outright. Let's take a look at some factors to give our pick more validation.
NHL Betting Line: Flyers at Islanders
This is a fair line for both sides. More so because they both played games last night. It's important to point out New York is 4-0 this season when favored on the back-end of a B2B set. Both backup goalies should be in net. Although, they're not your typical backups. The Flyers have some issues of their own, but they won't make this easy on the Islanders.
Flyers Betting Form
The Flyers have won eight of their last 11 games. However,
this back-end B2B matchup traveling on the road will give them some trouble. In
fact, Philly's last trip to New York (the Islanders' side) was also on a B2B
and they lost 5-3 in that matchup.
Since Carter Hart played last night, we're going to see
Brian Elliott back in net. Elliott played well in Hart's absence, posting a 5-1-2
record in his last eight starts. However, this is an Islanders offense that is rejuvenated
with at least four goals in four of their last six games. That one blemish on
Elliott's mark was a 5-0 loss to the Devils last week – he can certainly be
had.
Islanders Betting Form
If you watched the Islanders lately, you've been treated to
some great hockey. Since the All-Star break, New York is 3-2, but those two
losses were in very competitive games against Tampa Bay and Vancouver. As we
mentioned, the Islanders offense is scoring a ton of goals lately. Only one of
the NHL's hottest teams, the Lightning, held them under three goals since the
All-Star break.
Semyon Varlamov will get the start after Thomas Greiss posted a win last night. Varlamov has only posted a 2-4-1 record over his last seven starts. Regardless, he'll have the benefit of playing behind a very confident team right now.
NHL Betting Pick: Islanders Money Line (-136)
Both teams won by multiple goals last night. However, we like the Islanders to keep the streak rolling at home. New York's offense is firing on all cylinders and we feel like they finally need to get it done for Varlamov. He has played well enough to win some of these games but come up on the wrong end. Furthermore, look for New York to get it done in front of the home faithful this evening.
Florida Panthers at New Jersey Devils
7:00 p.m. EST
Prudential Center – Newark, NJ
FLA | Money Line: -132
| Puck Line (-1.5): +195

– at –

NJD | Money Line: +114 | Puck Line (+1.5): -240

Total: 6.5 Goals (O: -103 | U: -118)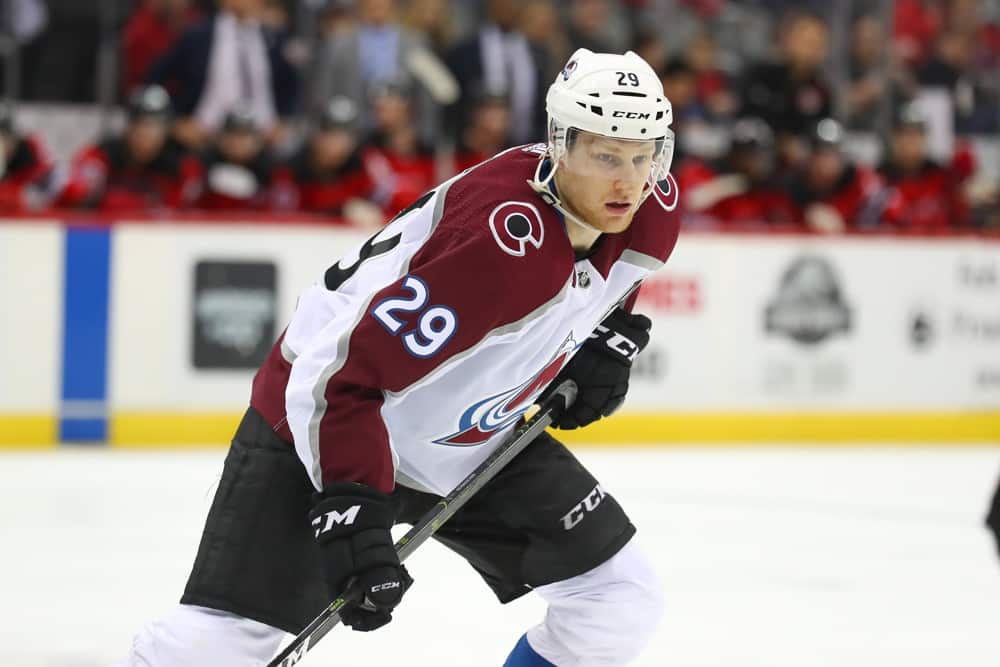 It should be a fun, high-flying game tonight when the
Florida Panthers travel to face the New Jersey Devils. Both backup goalies are
net in and the opposing offenses are salivating to no end. Our top hockey
betting pick is for the total to go over 6.5 goals. Let's check out the goalies
in net to back up our theory.
NHL Betting Line: Panthers at Devils
While more juice is on the over, 6.5 goals is a big number to reach in NHL games. Luckily, we'll have two goalies in net that just aren't cut out for the pros. For various reasons, they'll be suiting up in a setting that should look more like a pond hockey game. We're getting great value on this 6.5-total and there's no hesitation in taking advantage of it.
Panthers Betting Line
Florida's offense ranks third in the NHL with 3.45 goals per
game. Tonight, they'll face a New Jersey team that is no stranger to giving
goals. While the Devils have posted shutouts in each of the last two games,
they won't have their biggest reason (MacKenzie Blackwood) in net tonight.
Sam Montembeault got called up from the AHL to be the backup for the time being. Meanwhile, Sergei Bobrovsky played in last night's loss at Philly and Chris Driedger is still dealing with the lower-body issue.
Despite that, there's a chance that Bobrovsky could be back in net with the Panthers needing wins. However, that would make it his seventh start of the month already – today is the 11th. Perhaps, this is a chance for Bobrovsky to get some rest against the Devils but either way, we're not expecting the defense to show up. Above all, Montembeault and Bobrovsky have both allowed at least three goals in the chunk of their recent games.
Devils Betting Line
The Devils defense is already one of the worst in the NHL, allowing the second-most goals per game (3.41). Now, they'll be starting Louis Domingue, who is one of the worst goalies in the NHL. New Jersey hasn't allowed a goal in each of its last two games, but that was with MacKenzie Blackwood stopping all 83 shots he saw in those games. Nonetheless, do not expect Domingue to have the same luck – he is 0-2-2 with 14 goals allowed in those games.
As for the offense, things have been going well there. In fact, New Jersey has at least four goals in four of the last six games.
NHL Betting Pick: Over 6.5 Goals (-103)
With two subpar goalies in net, the obvious play here is the over. Even if Bobrovsky finds his way in net once again, this is a tired goalie playing his seventh game in eleven days. Additionally, Domingue is just flat out terrible and looks like he should be playing in the Hackensack Men's League.