Looking for the best NHL
Betting Picks? In this article, we'll give you our top hockey betting
picks for two games on Wednesday, Feb. 12, 2020. These matchups include
the Montreal Canadiens at Boston Bruins & Calgary Flames at Los Angeles
Kings.
Our NHL Betting Picks will
offer you the hockey bets that offer the best value to beat the New Jersey
sportsbooks.

NHL Picks Today
Montreal Canadiens at Boston Bruins
7:30 p.m. EST
TD Garden – Boston, MA
MTL | Money Line:
+170 | Puck Line (+1.5): -197

– at –

BOS | Money Line: -200 | Puck Line (-1.5): +132

Total: 5.5 Goals (O: -124 | U: +102)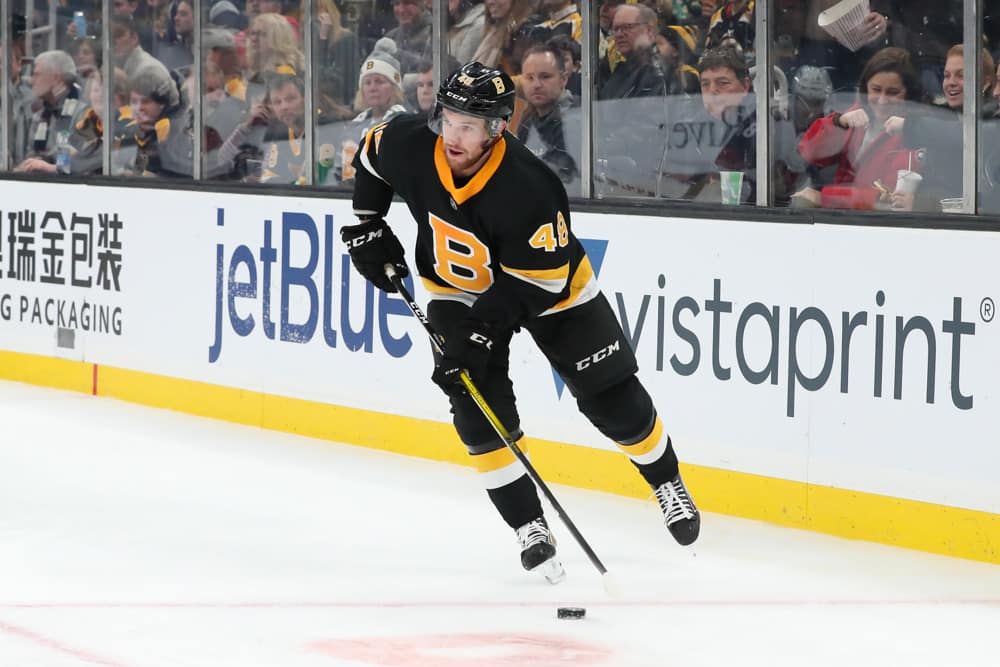 The NHL's biggest rivalry takes center stage, as the Montreal Canadiens hit the road to face the Boston Bruins. Each team is coming off a loss so with that, along with the rivalry, we should expect an intense battle resulting in a low scoring game. Therefore, our top hockey betting pick is for the total to go under 5.5 goals. Let's take a look at some recent numbers to give our pick more validation.
NHL Betting Line: Canadiens at Bruins
Considering each of the previous three meetings was at 6.0 or 6.5, the 5.5-total is a bit telling. Both teams scored plenty of goals in the first two meetings (nine goals total in each) but the most recent one only had four – a Bruins 3-1 victory. Therefore, we expect this game to be a low-scoring affair. After all, each team's last seven games have gone under the total in five of those.
Canadiens Betting Form
A notable NHL stat is The Canadiens do take the most shots on goal (34.4) per game. However, this is the NHL's best defense they'll be running into. Not to mention, the Bruins are on the top of their game defensively. Therefore, expect them to struggle mightily in this game and get frustrated by all the pressure from Boston.
Carey Price has an 8-3 record over the last 11 games – in seven
of those games, he allowed two goals or fewer. Stopping Boston won't be an easy
task, but Price does have a career 2.54 GAA in 48 starts against them. Not to mention,
13 of the last 19 Montreal games have gone under the total with two pushes on
the tab.
Bruins Betting Form
The Bruins had their six-game losing streak snapped on Sunday
– a 3-1 loss to the team with the fewest points in the NHL, the Red Wings. While
this team is capable of scoring, they've been placing much more emphasis on the
defensive end lately. In fact, Boston has allowed more than two goals only
twice in the last nine games.
It's worth noting that no other team in the NHL has allowed fewer goals per game (2.39) this season than the Bruins. Tuukka Rask has a solid 7-1-1 mark since Dec. 29. As a matter of fact, Rask hasn't allowed more than two goals in a start since that date. Over the last 33 Boston games, the total has gone under 21 times with a push on the tab as well.

NHL Betting Pick: Under 5.5 Goals (+102)
Ahhh yes, the no-fun zone. No one ever likes taking the under, but sometimes it's the most profitable endeavor. These are two of the best goalies in the NHL, and we're looking for them to show off for the people in Boston tonight. This could very well end up being a 2-2 game heading into overtime, but let's just hope one of them gets the shutout and makes our lives easier. Remember, these two had their fun offensively in the first two meetings. Now, it's time to get down to business defensively.
Calgary Flames at Los Angeles Kings
10:00 p.m. EST
Staples Center – Los Angeles, CA
CGY | Money Line: -127
| Puck Line (-1.5): +205

– at –

LAK | Money Line: +108 | Puck Line (+1.5): -250

Total: 5.5 Goals (O: -113 | U: -108)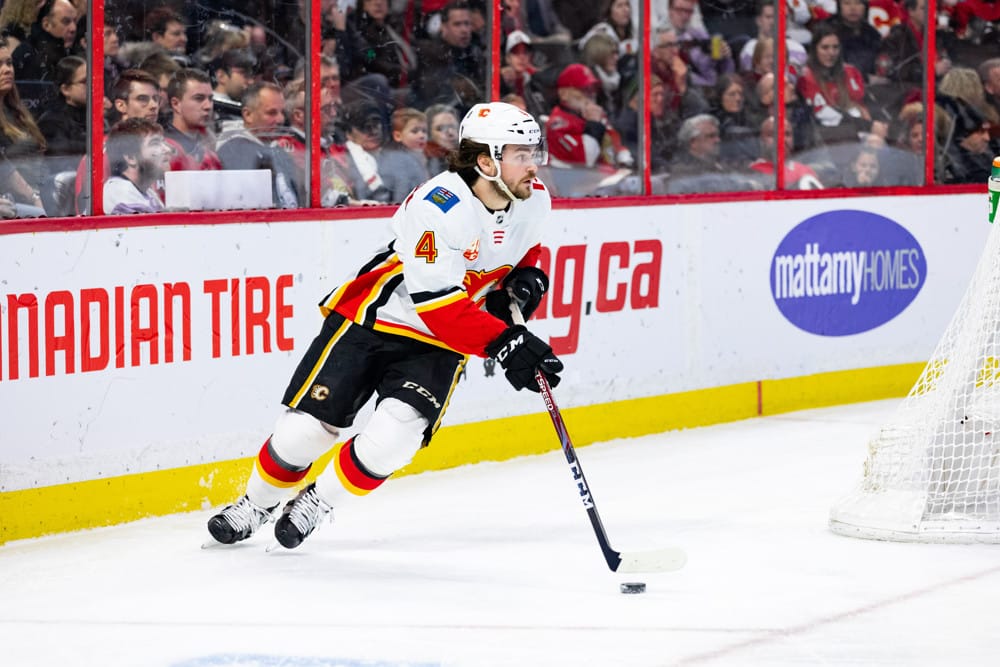 Tonight two Pacific Division teams meet for the final time this season, as the Calgary Flames travel to face the Los Angeles Kings. It has been over two months, but LA actually took the first two meetings while the Calgary rebounded in the third game. Likewise, our top NHL betting pick today is for the Flames to win this game by two goals or more and cover the puck line. Let's look at the facts to give these picks more validation.
NHL Betting Line: Flames at Kings
This will be the Flames' fifth-largest money-line number on the road this season. Calgary has a strong 6-2 record as a road favorite where they're usually priced between -115 to -155. Both of the Kings' wins against the Flames came much earlier this season but plenty has changed since then. Therefore, we're taking Calgary on the puck line with quite a bit on confidence tonight.
Flames Betting Form
We're not sure what has gotten into the Flames on their
recent road trips. Surprisingly, Calgary has scored at least four goals in each
of its last three road games. In fact, the Flames have scored six goals in each
of the first two games on this current road trip. Additionally, the Flames have
been a solid road favorite this season at 8-4.
Therefore, it would be interesting to see if the Flames give backup goalie Cam Talbot the nod. After all, the Kings are the worst team in the Western Conference and it would give David Rittich a night off to rest for the stretch run. Regardless, we're not too concerned about which guy goes between the pipes. Rather, it's about the guys on offense putting the puck in the net.
Kings Betting Form
Nine of the last eleven Kings' games have been on the road, so this will be a welcomed trip back home. Unfortunately, they have lost five straight games and ten of the last eleven. In addition, LA has lost five straight games at home. They always say the first game back home after a road trip on the opposite coast is basically an extension of the long travels. Look for the Kings to struggle once again in front of the home faithful.
With LA's season in freefall, it's hard to know whether they'll go back to Jonathan Quick or give Calvin Petersen some reps for the future. Either way, it's not going to help the Kings in any regard. This is just a bad team using plenty of younger pieces to get ready for next season.

NHL Betting Pick: Flames Puck Line -1.5 (+205)
On the Kings' current five-game losing streak, all of those defeats have come by two goals or more. In fact, their last seven losses had that same outcome and so did 10 of their last 13 losses. Whatever the Flames have been drinking on this current road trip, we'll have some and back them up on their next round.