Parlay bets are a
great way to switch up your sports betting and combine a few betting picks
together to bump up your payout. In this article, we'll provide you with our
top NBA parlay bets for Friday, February 7, 2020. We study the odds, the
betting lines, and the teams, and to give you our recommended parlay bets.
The following
two NBA parlay picks offer
a low or medium payout. Our low payout parlays try to minimize risk and odds
start near +200 or higher in an effort to double our stake. Likewise, our
medium parlays offer higher payouts with higher odds, but higher odds mean a
smaller chance of winning.
In other words, are
you after the big payout or more consistent wins?
Jump to: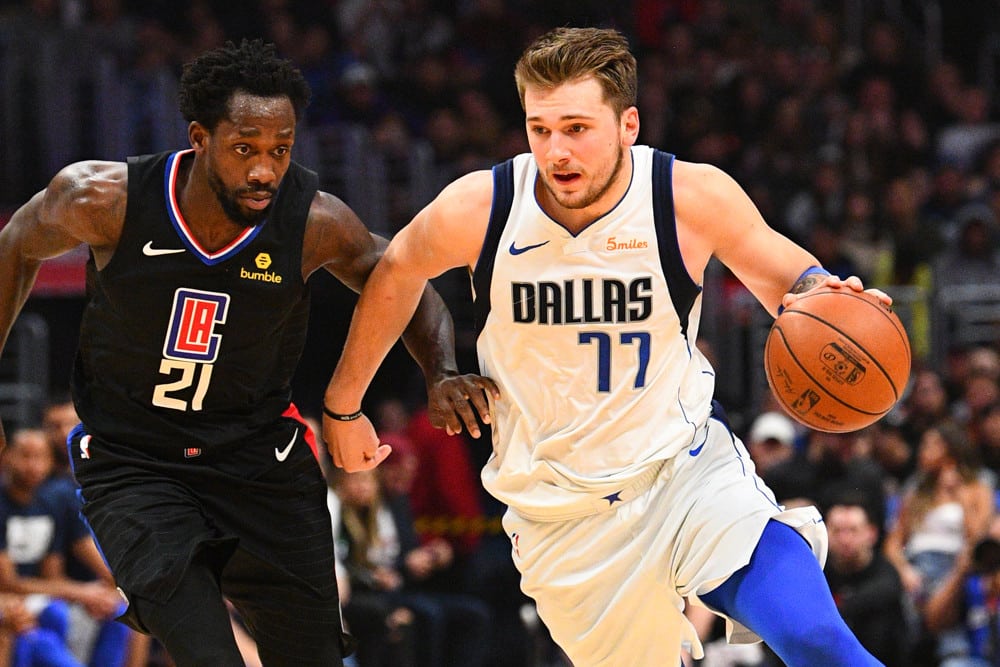 Low-Risk NBA Parlay Bet
Parlay Odds: +200
$20 risk: $60.00 payout
This NBA parlay bet
focuses on winning your stake back and then some. This parlay is for the bettor
who prefers low risk/low yield parlay bets. Remember the saying "slow and
steady wins the race?" Well, this parlay bet won't set the world alight, but
it's your best chance of beating the NJ sportsbooks.
7:00 p.m. EST – Memphis Grizzlies at Philadelphia 76ers (ML:
-335)
The 76ers, playing their second game in as many nights, are
currently free-falling and now have a matchup with the upstart Grizzlies. Surprisingly,
Philly isn't that bad on the back-end of B2Bs, going 6-2 SU/3-3-2 ATS this
season. Luckily, the 76ers get to return home where they are 22-2, compared to
9-19 on the road. Memphis will be down a couple of players because of some
trade-deadline moves, and that makes us a little bit nervous about covering the
spread. We'll take Philly just to win this one outright.
7:30 p.m. EST – Atlanta Hawks at Boston Celtics (ML: -500)

Almost every player in this game has some kind of ailment, so it'll be interesting to see how it all plays out. The Celtics come into this game the winner of five straight games and eight of the last nine. Boston has taken the first two meetings this season, both of which were under double-digits. We believe they can do it again, but we'll take the safe route and play the Celtics on the moneyline. The Hawks have been known to cover some of these bigger spreads if Trae Young can light it up from the outside.
8:00 p.m. EST – Detroit Pistons at Oklahoma City Thunder
(ML: 750)
If the Pistons were already lost without a cause, the recent
trade of Andre Drummond will put them somewhere in the Bermuda Triangle. This
is a roster that is already missing Blake Griffin, and now Derrick Rose,
Markieff Morris, Svi Mykhailiuk are all out for tonight's game. In usual
circumstances, newly-acquired players wouldn't be in the lineup so quick, but
John Henson and Brandon Knight could be thrust into the rotation tonight.
None of this is good news for Detroit, but it certainly is
for OKC. While the Thunder haven't been great at covering huge spreads, this is
an opportunity for them to completely wipe the floor with the Pistons.
9:00 p.m. EST – Houston Rockets (ML: -140) at Phoenix
Suns
The Rockets debuted their new small-ball lineup last night and
beat the Lakers in LA. Now, they'll be playing their second game in as many nights.
Russell Westbrook will sit out the second half of the Rockets' back-to-back set.
In each of the first two matchups this season, the Rockets have been victorious
by six and 14 points, respectively.
Houston has not been a good small favorite (-1 to -5), going
2-6 SU/ATS. In this situation, though, we're going to roll with the Rockets.
The Suns have been out on the road a ton, with nine of their last 12 coming
away from Phoenix. In fact, this will also be the Suns' fourth game in six
nights, so their internal clocks are all screwed up.
Big-Payout NBA Parlay Bet
Parlay Odds: +1182
$20 risk: $256.49 payout
This recommended NBA parlay bet focuses on maximizing your
winnings. This NBA parlay bet is for the bettor who is looking for the big
payout from the NJ sportsbooks. The higher odds mean beats but
we're shooting for the stars here! No one ever bragged they won $10 and as
such, so this is for the bettor looking for the big parlay win.
7:00 p.m. EST – Dallas Mavericks at Washington Wizards –
Under ???
Luka Doncic is still out of the lineup and now Kristaps
Porzingis could potentially miss tonight's game with a broken nose. Not to
mention, Seth Curry and JJ Barea are also listed on the wrong side of being
questionable. That's a lot of scoring and ball-handling missing from the Mavs'
lineup.
The Wizards will be missing some players themselves, after
Isaiah Thomas and Jordan McRae were both shipped out of town. In addition, Thomas
Bryant will miss this game and newly-acquired Shabazz Napier is questionable to
suit up.
Admittedly, with such a long list of players' statuses up in the air, this is a tough game to handicap. However, we do think most of these questionable players will be out and that'll hurt each offense significantly. We'll take the under on this one. Statistically, the total could be a bit more inflated because of many points these teams score. But if the injuries take a big chunk of that, we might be able to take advantage of it.
8:00 p.m. EST – Toronto Raptors at Indiana Pacers +1.5
(-110)
This will be the back-end of a home-and-home series, with
the Raptors coming back from 19 down on Wednesday night to win. We mention this
all the time, but it's very hard to beat a team twice in these home-and-home
matchups. We don't need to get into the ins and outs of the matchup – it's just
as simple as that.
The Pacers already showed they can hang with the Raptors in their
own building; Indy even beat Toronto in the first meeting this season. Now that
the matchup is back in their barn, the Pacers can certainly end the Raptors'
franchise-best 12-game winning streak.
10:00 p.m. EST – Miami Heat (ML: -120) at Sacramento
Kings
The Kings had three full days off before tonight's game, and
that hasn't necessarily been a good thing. Sacramento is 3-9 SU/5-7 ATS on extended
rest (2-4 days) this season. The Heat aren't a great road team and they'll even
be missing Jimmy Butler with a shoulder injury. The 1.5-point spread indicates
the Kings can hang tough in this game; after all, they're 4-2 SU/ATS over the
last six games. However, it hasn't been against the best of competition. We're
going with the Heat in this one, even without their best player.
10:30 p.m. EST – Portland Trail Blazers +8.5 (-110) at
Utah Jazz
The Trail Blazers got a win at home against the Spurs last
night. Tonight, they'll take on a Jazz team that is on a five-game losing
streak. Portland has played well against Utah this season, winning a game by 17
points and losing the other by only six. Given how poorly the Jazz have been
playing, the 8.5-point deficit seems like a fair number to reach. In fact, the
last time the Trail Blazers played a B2B game, it was that 17-point win against
the Jazz.