Looking for the best NHL
Betting Picks? In this article, we'll give you our top hockey betting
picks for two games on Friday, Feb. 7, 2020. These matchups include the Buffalo
Sabres at New York Rangers and Detroit Red Wings at Columbus Blue Jackets.
Our NHL Betting Picks will
offer you the hockey bets that offer the best value to beat the New Jersey sportsbooks.
Jump to:
Buffalo Sabres at New York Rangers
7:00 p.m. EST
Madison Square Garden – Manhattan, NY
BUF | Money Line: +155
| Puck Line (+1.5): -167

– at –

NYR | Money Line: -182 | Puck Line (-1.5): +140

Total: 6 Goals (over: -124/under: +102)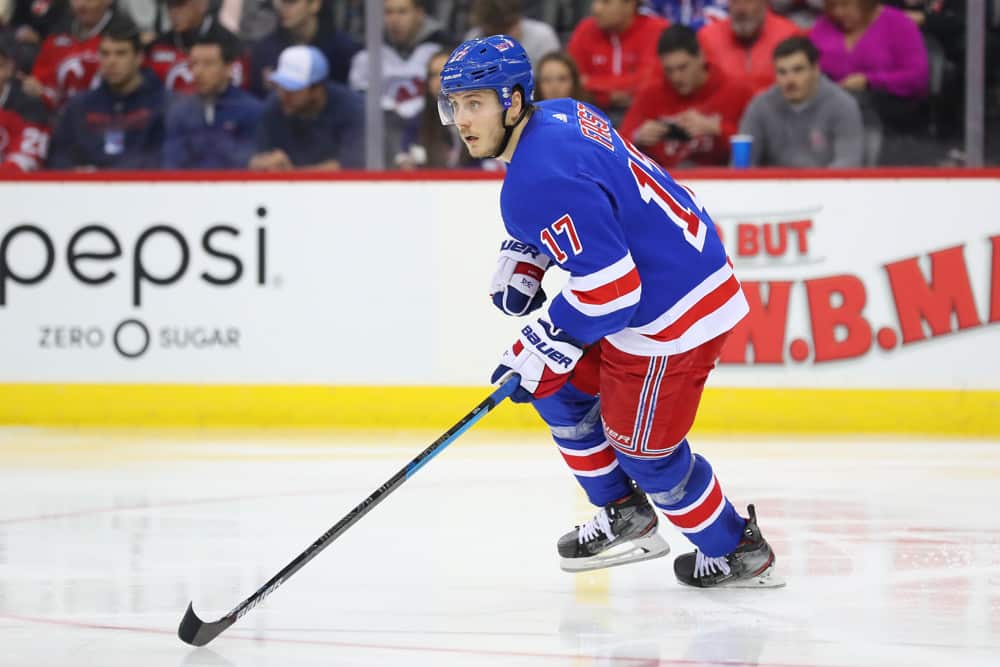 Two teams from The Empire State square off as the Buffalo
Sabres visit the New York Rangers. These two teams are heading in opposite
directions, with the Rangers looking much better. For that reason, our betting
pick is the Rangers to win by two goals or more and cover the pick line. Let's
look at the important numbers that led us to this conclusion.
NHL Betting Line: Sabres at Rangers
This is an appropriate money line, considering the path this
Sabres team is heading down. In fact, this will be the Rangers' second-highest money
line of the season. When favored by -150 or more this season, the Rangers have
a 5-1 record. We'll be looking for more of the same tonight.
Sabres Betting Form
Buffalo is really struggling right now, losing five of its
last six games – including last night's 4-3 overtime loss to Detroit, the worst
team in the NHL. It has been a rough go of things offensively as well, scoring
two goals or fewer in five of the last six.
Carter Hutton will get the start in net and it'd be great to
see a similar performance to his last one. On Tuesday, he allowed five goals to
Colorado on 13 shots en route to the loss. Prior to that game, Hutton got his
first win – the first since late October. Yikes! Hutton is 7-9-4 this season
with a 3.30 GAA and .891 save percentage – not exactly stellar.
Rangers Betting Form
This Rangers offense is one of the most lethal in hockey, scoring 3.29 goals per game – seventh-best in the NHL. The team is led by Artemi Panarin (27 G, 44 A), Mika Zibanejad (21 G, 24 A) and Ryan Strome (12 G, 32 A). Kris Kreider (19 G, 18 A) returned from a brief one-game absence but is now back in the lineup. Defenseman Tony DeAngelo (12 G, 29 A) is quite effective in moving the puck as well. When the Rangers faced the Sabres earlier this season, they posted six goals.
As for who will get the start in net, that remains to be seen. Henrik Lundqvist, Igor Shesterkin and Alexandar Georgiev have all been splitting time. That information will likely be given after the morning skatearound. Odds are, Shesterkin would be the guy.
NHL Betting Pick: Rangers Puck Line -1.5 (+140)
Quite simply, the Rangers are just the hotter team at the
moment. New York has won seven of its last 11 games, with three of those losses
coming in three straight games during the Western Canada road trip. The Sabres
just played an overtime game last night so we shouldn't expect them to be too hyped
for this matchup. Losing a game to the NHL's worst team pretty much sums up
where Buffalo is right now.
Detroit Red Wings at Columbus Blue Jackets
7:00 p.m. EST
Nationwide Arena – Columbus, OH
DET | Money Line:
+250 | Puck Line (+1.5): -112

– at –

CBJ | Money Line: -305 | Puck Line (-1.5): -107

Total: 5.5 Goals (over: -107/under: -114)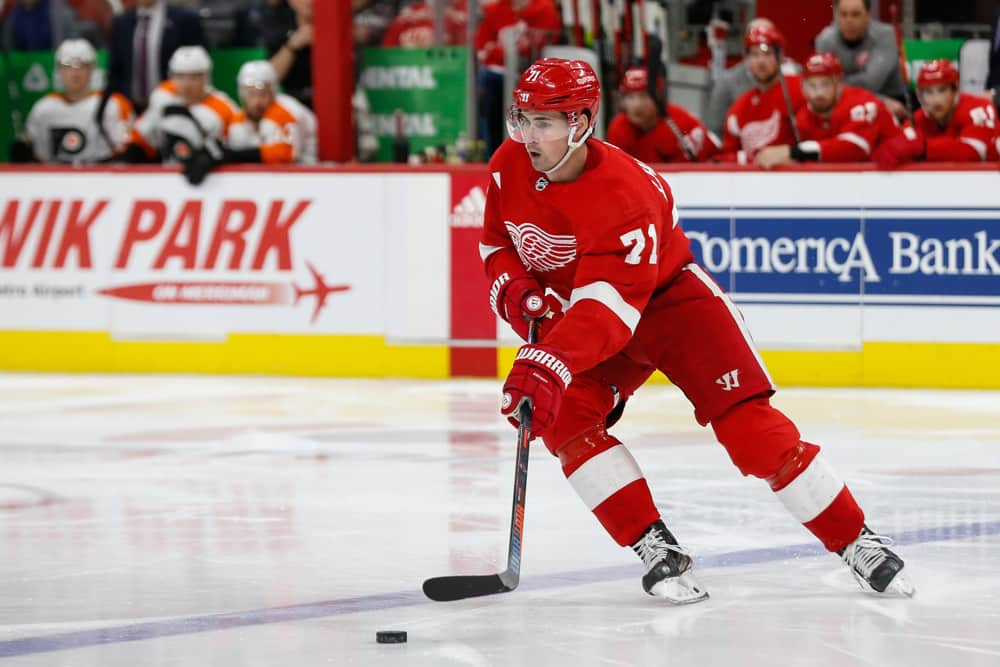 The third, and final, meeting between the Detroit Red Wings
and Columbus Blue Jackets goes down tonight. Columbus has won each of the first
two meetings and we believe they'll be able to do so once again. For that
reason, our top betting pick is for the Blue Jackets to win by two goals or
more and cover the puck line. Let's dive into the reality of the situation.
NHL Betting Line: Red Wings at Blue Jackets
We usually don't see a puck line on this side of even, but
you have to roll with it when you do.
Red Wings Betting Line
It's unlikely that the team with the NHL's worst record is
going to win two games in as many nights. The Red Wings got lucky against a Sabres
team that has been tripping over their own feet lately. Prior to last night's
win, Detroit had failed to win a game in nine straight. All in all, the Red
Wings are trying out a bunch of new players and it's going exactly how we
thought it would – miserably.
This will likely be the night we see Jimmy Howard back in
net. Jonathan Bernier started the last three games and played well, but we'd be
shocked to see him between the pipes for the second straight night. Howard has
allowed at least four goals in each of his last three starts.
Blue Jackets Betting Line
The Blue Jackets scored five goals in each of the first two
meetings this season. With the Red Wings playing on the back-end of a back-to-back
set, you'd have to imagine they won't be at their best defensively. Speaking of
defense, that's how Columbus has gotten it done all season, allowing the
second-fewest goals per game (2.46) – and Detroit has scored the fewest goals
per game (2.05).
Elvis Merzlikins has been fantastic in net ever since Joonas
Korpisalo had a knee injury. Merzlikins has taken the opportunity and rolled
with it to post an 11-6-4 record with a 2.30 GAA and .929 save percentage. In
fact, Elvis should be leaving the building with a win; he's recorded a win in
seven straight starts, and in nine of the last 10.
NHL Betting Pick: Blue Jackets Puck Line -1.5 (-107)
Columbus is 8-0-1 over the last nine games. Although each of the last five has been decided by a single goal, this is a recipe for disaster for Detroit. Let alone winning back-to-back games, the NHL's worst team simply can't do this on back-to-back nights. Especially against a solid defensive team like the Blue Jackets.