Looking for the best NHL
Betting Picks? In this article, we'll give you our top hockey betting
picks for two games on Saturday, Feb. 8, 2020. These matchups include the New
York Islanders at Tampa Bay Lightning & Los Angeles Kings at New Jersey
Devils.
Our NHL Betting Picks will
offer you the hockey bets that offer the best value to beat the New Jersey
sportsbooks.
New York Islanders at Tampa Bay Lightning
7:00 p.m. EST
Amalie Arena – Tampa, FL
NYI | Money Line:
+170 | Puck Line (+1.5): -162

– at –

TB | Money Line: -200 | Puck Line (-1.5): +135

Total: 6 goals (O: -109/U: -112)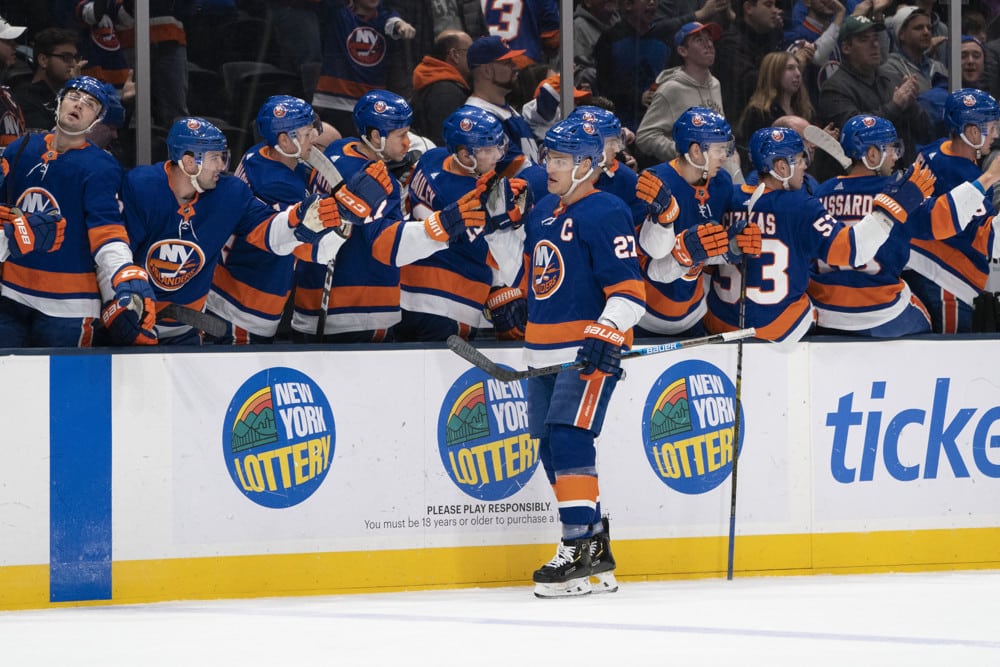 Two prominent Eastern Conference teams square off as the New York Islanders travel to face the Tampa Bay Lightning. These two teams have split the season series at one apiece, but we like a particular side to break the tie. Our betting pick is for the Lightning to get to the win at home. Let's look at the factors that go into this decision.
NHL Betting Line: Islanders at Lightning
This money line was aptly made, considering the Lightning is one of the best teams in the NHL. In fact, Tampa Bay is 14-6 when favored by -200 or more on the money line; in those games, the over has a record of 13-6-1. Both times these teams faced each other it was a blowout win for each side.
Islanders Betting Form
The Islanders have battled down to the end in each of their
last three games, winning the last two. Not to mention, they've posted a point
in each of the last five. Oddly, the offense has been on full display, scoring
an average of four goals per game over the last four. That trend could
certainly come to an end tonight, though. Tampa Bay has allowed two goals or
less in four of the last five games.
It's always tough to guess who will be in net for the Islanders
between Thomas Greiss and Semyon Varlamov. Odds are, it'll be Greiss since the
Islanders are facing one of the best offenses in hockey. No matter who it is,
it'll be an uphill battle all the way throughout.
Lightning Betting Form
The Lightning has won five straight and 17 of the last 20. This is the hottest team in the NHL right now, showing signs of last year's squad that got out to a dominating lead for the President's Trophy. Steven Stamkos (25 G, 33 A), Nikita Kucherov (25 G, 40 A) and Brayden Point (19 G, 30 A) have all been fantastic this season while Victor Hedman (9 G, 36 A) is still one of the best offensive defensemen in the game.
While the offense is always usually clicking for the Lightning,
goaltender Andrei Vasilevskiy has been even better. He is now 15-0-2 over the
last 17 starts, and now has the longest point streak for a goalie in Lightning history.
NHL Betting Pick: Lightning Money Line (-200)
These two teams have quite the history, and it's quite
shocking that the two matchups this season were blowouts. We can't take that
chance, with each team wanting to get the upper leg on one another. Although we'll
have to lay a ton of juice on the Lightning, it's certainly the safer side.
Los Angeles Kings at New Jersey Devils
7:00 p.m. EST
Prudential Center – Newark, NJ
LAK | Money Line:
+120 | Puck Line (+1.5): -225

– at –

NJ | Money Line: -139 | Puck Line (-1.5): +185

Total: 6 goals (O: +102/U: -124)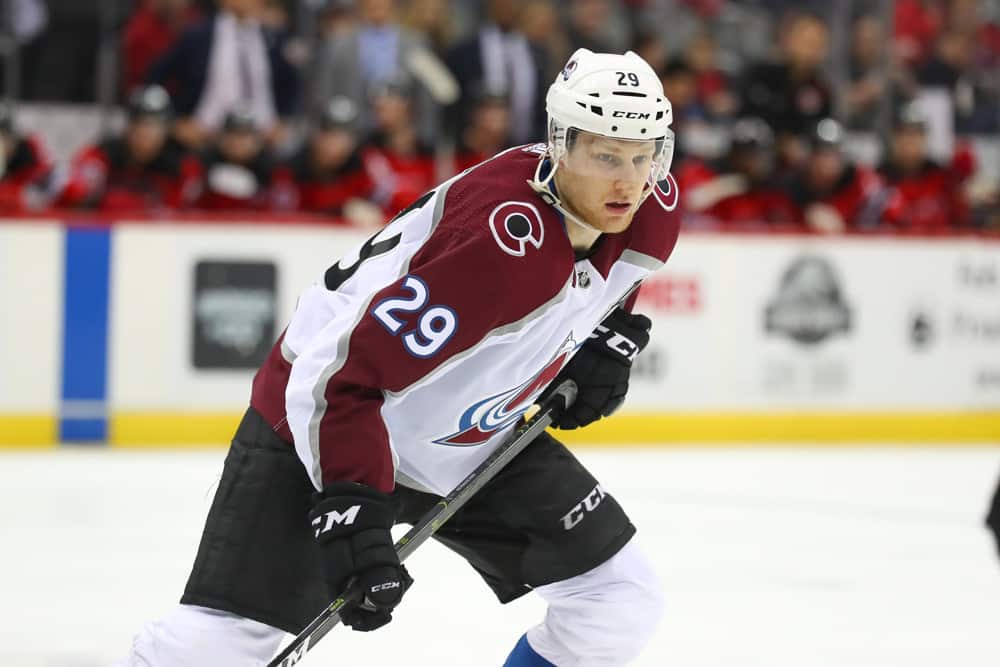 We'll have a rematch of the 2012 Stanley Cup Finals as the Los
Angeles Kings travel to face the New Jersey Devils. Neither team is having a
particularly good season, making this matchup more of a race for draft-pick
position. Nonetheless, a winner must be determined at the end of this game. Our
betting pick is for the Devils to get the win at home. Let's dive into the
recent trends of the two teams to make more sense of this.
NHL Betting Line: Kings at Devils
This will be one of the Devils' largest money lines of the season, and that hasn't been a good thing. In fact, New Jersey's 12 biggest money lines (-120 or better) this season have resulted in a 4-8 record. However, the most recent one of those was back on Dec. 18 and the Devils are playing more competitive hockey of late, with two wins, two shootout losses and an overtime loss. This is not an overreaction to Thursday's win – the Devils are playing good hockey.
Kings Betting Form
The Kings have been on the road for what seems like forever.
In fact, this will be their ninth road game out of the last 12. Over that span,
LA is 2-9. The offense has struggled quite a bit, scoring two goals or fewer in
four of the last six games; they failed to score more than three goals in any
game as well.
Making matters worse for the Kings is that Calvin Petersen
will be between the pipes. This will be his first NHL game of the season, and
down in the AHL he only had a 17-15-4 record with a 3.43 GAA and .906 save percentage.
Devils Betting Form
The Devils are coming off a 5-0 drubbing of the Flyers on Thursday – much to our dismay, we had the wrong side that night. Nonetheless, we're ready to jump on the good side this time around. It's impressive hockey that New Jersey has been playing lately. They have either won or lost in overtime/shootout in each of the last five games. The offense has certainly been a big reason for the success, scoring four or more goals in four of those last five games.
MacKenzie Blackwood turned away all 46 shots on Thursday to
get the shutout win. It turns out, all that potent offense they've posted
lately was only needed for one goal. Jersey's defense usually doesn't give Blackwood
too much support, but he's been doing all that he can.
NHL Betting Pick: Devils Money Line (-139)
These are just two teams heading in opposite directions at
the moment. We like the Devils to keep grinding and get a win that sets them up
for a meaningful second half of the season. While Jersey probably won't make
the playoffs, a few strung-together wins could certainly give them some
momentum to build toward next season.