Looking for the best NBA
Betting Picks? In this article, we'll give you our top basketball betting
picks for two games on Thursday, Feb. 13, 2020. These matchups include the
Los Angeles Clippers at Boston Celtics & Oklahoma City Thunder at New
Orleans Pelicans.
Our NBA Betting Picks will offer you the basketball bets that offer the best value to beat the New Jersey sportsbooks.
Jump to:
Los Angeles Clippers (+1.5/ML: +102) at Boston Celtics – Total: 228
8:00 p.m. EST
TD Garden – Boston, MA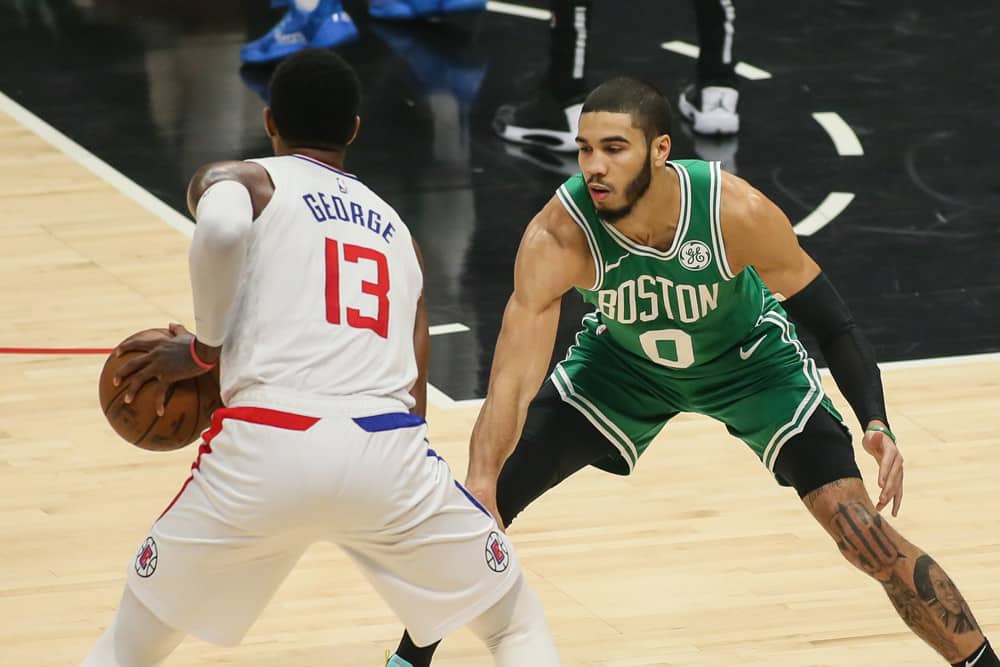 A pair of NBA-title hopefuls do battle on the night before
the All-Star break, as the Los Angeles Clippers travel to face the Boston
Celtics. This will be an incredibly tight matchup, exactly like the first time
these teams played. Our top basketball betting pick is for the Clippers to get
the win. Let's look at the numbers to make some more sense of this.
NBA Betting Line: Clippers at Celtics
The two teams have nearly identical records (LAC: 37-17, BOS: 37-16), so it's no surprise to see a tight spread on this game. Back in November, the Clippers wound up getting the close three-point victory over the Celtics in LA.
Clippers Betting Form
The Clippers have only lost consecutive games once this season
– back in mid-November, at Houston and New Orleans in consecutive days. LA is a
team that is very driven, so going into the All-Star break with two consecutive
losses isn't something that's going to sit well in that locker room.
Paul George is coming off one of the worst shooting performances
of his career, going 3-for-15 from the field on Tuesday night in Philly. Marquee
shooters like PG13 aren't going to have two bad games in a row like that – look
for him to bounce back strong. Of course, LA still has a talented roster of
players like Kawhi Leonard, Lou Williams and Montrezl Harrell.
The other night, Houston was able to get to the free-throw
line a ton against an undisciplined Boston team. We can expect LA to take a
similar approach and get the win.
Celtics Betting Form
The Celtics just had their seven-game winning streak snapped
on Thursday. Unlike the Clippers, they have lost consecutive games six times
this season. To say that Boston is a streaky team would be an understatement. In
fact, there has only been one time this season where the Celtics have only won
one game and not have it followed up by another victory.
Perhaps, the biggest problem that Boston could have with LA
is the matchups. Nearly every player on this roster can be bodied by any Clippers
player. When the teams squared off in November, Jayson Tatum went bananas for
30 points. Don't think Kawhi and PG13 have forgotten that.
NBA Betting Pick: Clippers ML (+102)
As we mentioned, the Clippers aren't losing consecutive
games much at all this season. With the All-Star break looming, LA is not going
to take this game lightly. The Celtics already had their fun, and it's time for
the Clippers to get retribution against the world for Tuesday's loss.
Oklahoma City Thunder at New Orleans Pelicans (-2.5/ML: -130) – Total: 234
8:00 p.m. EST
Smoothie King Center – New Orleans, LA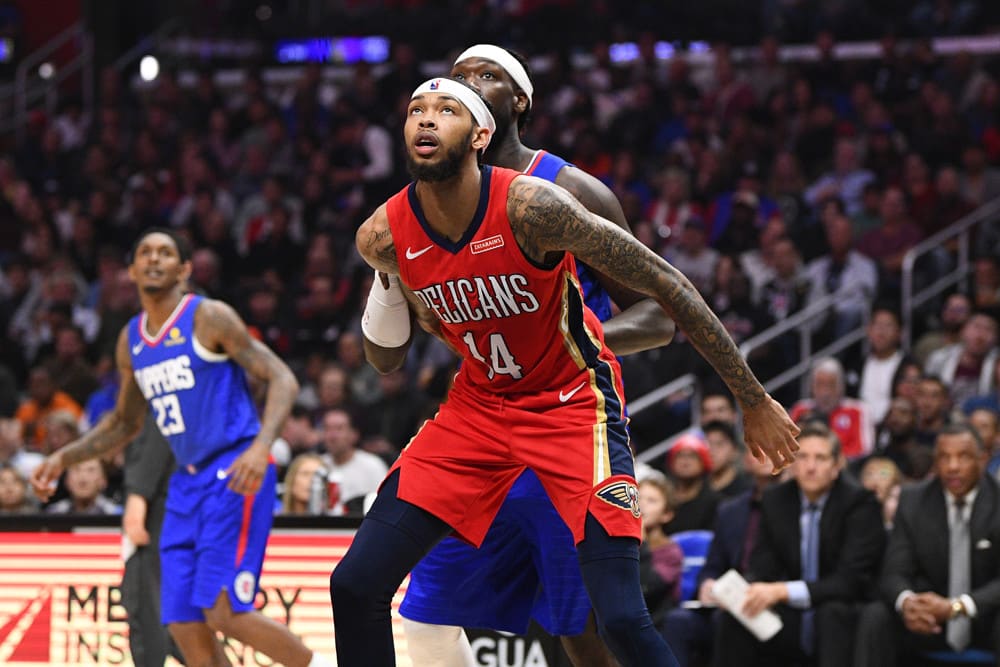 Two more teams will close out the NBA's first half of the season,
as the Oklahoma City Thunder travel to face the New Orleans Pelicans. This has been
a one-sided affair, with OKC winning all three matchups this season. We think
it's time for a chance, and that's why our basketball betting pick is for the
Pelicans to finally get one in the win column. Let's dive into some factors
that lend some optimism to the situation.
NBA Betting Line: Thunder at Pelicans
Each of the three meetings between the teams this season has been pretty tight. The first game was decided by 11 points, the second by five points and the latest by three. All of the spreads in these games have been listed between 2.5 and 4.5 points. It's incredibly tough to sweep the season series for a team, especially when a team is playing as well as the Pelicans.
Thunder Betting Form
OKC has played well over its head this season, putting them
in a prime position to make the playoffs. No one saw this coming, and you have
to wonder if a late-season letdown is coming. After all, they've lost each of
the last two games – both of which came at home. Now, OKC will be heading into
a hostile New Orleans crowd that believes its team has a shot to make the
playoffs.
Pelicans Betting Form
Part of the reason that New Orleans hasn't defeated OKC this season is that Zion Williamson wasn't even playing. In fact, all three of those losses came in the first six weeks of the season; that was when the Pelicans were a much worse team. Now, with Zion getting more experience under him, the sky is the limit for this team.
Brandon Ingram is listed as questionable with the ankle
injury that has kept him out the last 2.5 games. The Pelicans haven't lost any
of those games, which shows just how truly deep this team is. Obviously, New
Orleans would love to have Ingram in the lineup, but things have been working
out regardless. This would be an added boost if Ingram winds up playing. Nevertheless,
we'll take our chances with the Pelicans.
NBA Betting Pick: Pelicans -2.5 (-110)
As we mentioned, it's very tough for a team to be beaten four times in one season by the same opponent. Not to mention, all three of those losses seem like a lifetime ago – they did happen last decade (wink, wink). This Pelicans team is turning out to be who we thought they could with Zion in the lineup. OKC will certainly find that out tonight, whether Ingram plays or not.