Looking for the best NHL Picks? In this article, we'll give you our top NHL picks today for two games on Friday, February 14, 2020. These matchups include the New York Rangers at Columbus Blue Jackets & New Jersey Devils at Carolina Hurricanes.
Our NHL Picks will offer you the hockey bets that offer the best value to beat the online betting sites.
---
New York Rangers at Columbus Blue Jackets
NYR | Money Line: +112
| Puck Line (+1.5): -250

– at –

CBJ | Money Line: -132 | Puck Line (-1.5): +205

Total: 5.5 (O: -108 | U: -113)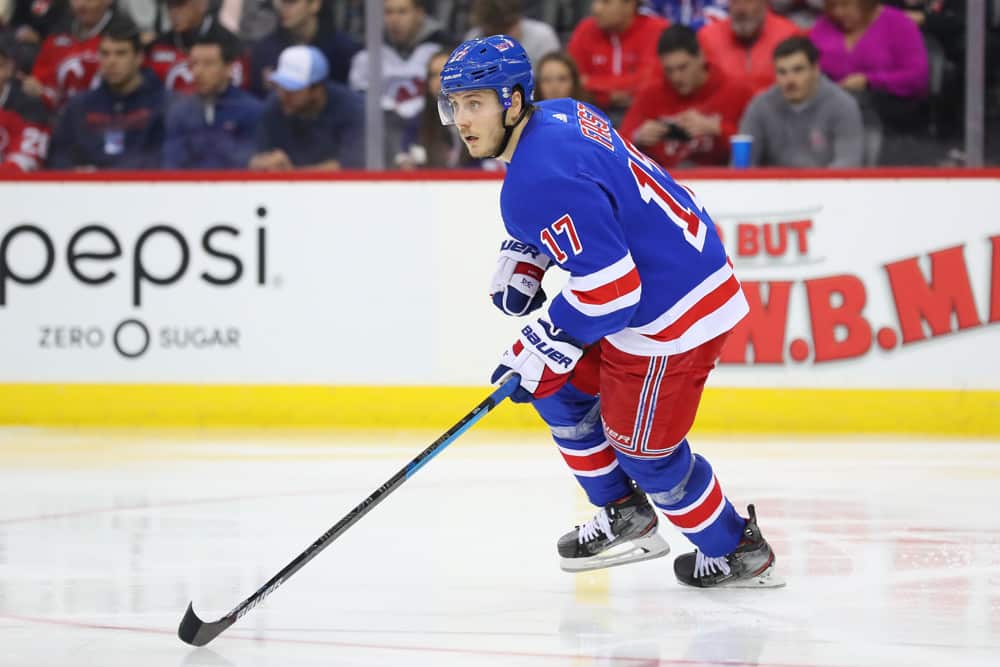 7:00 p.m. EST
Nationwide Arena – Columbus, OH
A pair of teams that played past regulation last night square off, as the New York Rangers travel to face the Columbus Blue Jackets. This will be a low-scoring battle between two of the NHL's best up-and-coming goaltenders. For that reason, our top NHL pick today is for the total to go under 5.5 goals. Let's take a closer look at Friday night's matchup.
NHL Betting Line: Rangers at Blue Jackets
Both teams needed either overtime or the shootout to get a
result last night – both ending in a 4-3 game. It's not a total shocker to see
the Blue Jackets favored tonight, considering they're the home team. However,
the 5.5-goal total is pretty damn sharp. It makes sense, considering both of
the Blue Jackets-Rangers matchups this season have only maxed out at five total
goals. We believe these two young netminders will do their job and put on quite
a show for the crowd in Columbus.
Rangers Betting Form
The Rangers continue to pull off win after win, making that
six over the last eight. In addition, New York has won four straight games away
from home. However, tonight's matchup against Columbus will be one that will certainly
test their strengths. While the Rangers are more known for their offense, the
Blue Jackets are allowing the second-fewest goals per game (2.40) this season.
Igor Shesterkin sat out last night's game for two reasons –
1) the Rangers wanted to give him an extra day of rest for his ailing ankle,
and 2) it'd be nice to steal a game from a fellow Eastern Conference opponent. Shesterkin
has been absolutely fantastic since getting called up to the pros, going 6-1
with a 2.14 GAA and .941 save percentage. Over the last two games, he's stopped
84 of the 86 shots that have come his way.
Blue Jackets Betting Form
The Blue Jackets aren't necessarily known for their offense.
As a matter of fact, Columbus actually ranks fifth-worst in the NHL with 2.60
goals per game this season. In each of the two meetings with the Rangers this season,
the Blue Jackets have only scored two goals in those games.
Elvis Merzlikins has been fantastic in his rookie season,
going 12-7-5 with a 2.19 GAA and .930 save percentage. He was held out of last
night's game in order to stay fresh for tonight's matchup against the high-powered
Rangers. Over his last four starts, Merzlikins has two shutouts and even held
the Lightning and Avalanche to only two goals apiece.
NHL Pick Today: Under 5.5 Goals (-113)
In fantasy land, it'd be nice to think that both coaches
held out their young superstar goalies last night so that they could go head-to-head
tonight. Although, we are in the entertainment business, so let's just run with
it. Shesterkin versus Elvis could have one of those old-school boxing posters
that you've seen from the past. Or, they could just both combine to not allow
more than five goals and save us some trouble.
New Jersey Devils at Carolina Hurricanes
NJ | Money Line: +190 | Puck Line (+1.5): -210
– at –
CAR | Money Line: -225 | Puck Line (-1.5): +123
Total: 6 Goals (O: -109 | U: -112)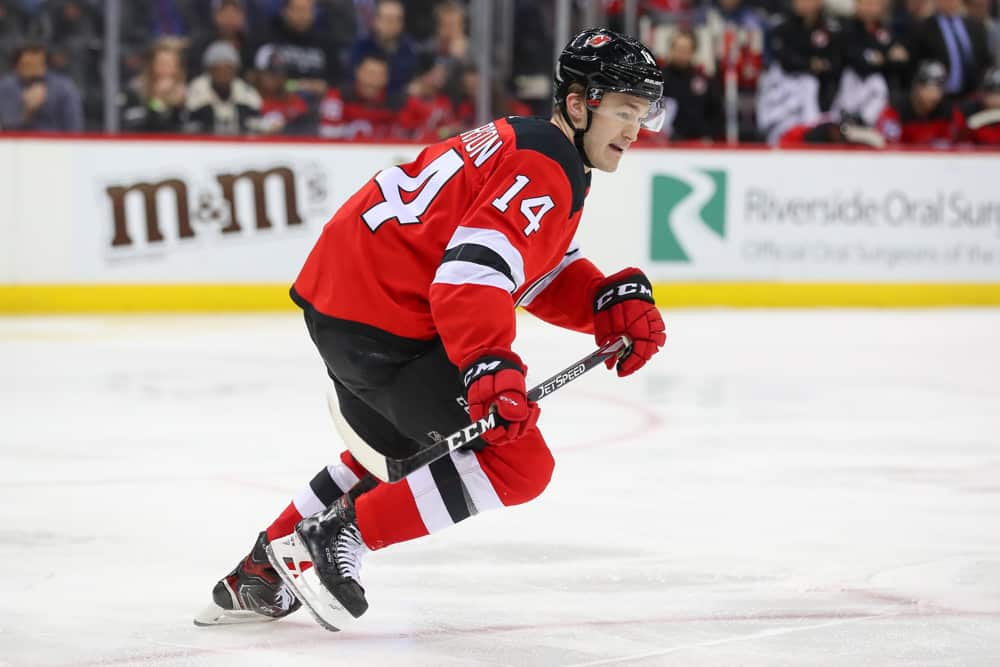 7:00 p.m. EST
PNC Arena – Raleigh, NC
When the New Jersey Devils travel to face the Carolina Hurricanes there won't be a ton of hype around the game. Sometimes, you don't need hoopla – just some good old-fashioned research. Because of that, the NHL pick today in this game will be on the Hurricanes to cover the puck line. Let's dive into that research to see just what we're talking about.
NHL Betting Line: Devils at Hurricanes
This will be the fourth-highest money-line number of the
season for the Hurricanes. In their three highest numbers of the season,
Carolina is 2-1 – those two were by the score of 7-3 and 8-2. The Devils have
been running on fumes lately, and we saw just how effective they were with
their backup goalie in net earlier this week. While Louis Domingue probably won't
get the start for New Jersey tonight, the puck line holds way more value than
taking Carolina on the money line.
Devils Betting Form
It will be interesting to see if the Devils play MacKenzie Blackwood on the back-end of a B2B. Most teams don't – but most teams aren't needing wins as badly as New Jersey. Blackwood has been nothing short of magnificent in his last three starts, allowing only one goal on 108 shots. Naturally, the NHL's worst offense (Detroit) was the one to break his shutout streak last night.
While Blackwood is on another planet right now, tonight
could very well be the night that New Jersey breaks down in front of him. After
all, the Devils are allowing a ton of shots and the Hurricanes are heavily
favored for a reason. As we mentioned at the top, Carolina is scoring a ton of
goals this season when they're heavily favored. Look for that to happen once again.
Hurricanes Betting Form
There's not a ton that stands out with the Hurricanes team.
They are slightly above average offensively and slightly below average
defensively. However, Carolina does get the rest advantage against New Jersey,
which just played last night. In fact, the Devils exerted all of their energy
in the final period, scoring four goals en route to a 4-1 victory. Meanwhile,
the Hurricanes had two full days off before tonight's game.
James Reimer could end up getting the start tonight. After
all, he is 14-6-1 with a 2.61 GAA and .917 save percentage this season. Petr
Mrazek hasn't necessarily been doing well, losing five of his last seven starts
since the calendar flipped to 2020. We'd feel a lot more confident in Carolina
if Reimer is between the pipes, so let's make sure to look out for that bit of
information.
NHL Pick Today: Hurricanes Puck Line (+132)
It really is tough to go against Blackwood at this point,
but the time to do it is when he's on the back-end of a B2B. Also, we have a
bit of a lifeline here as well. If, for some reason, the Devils decide to go
with Domingue, we'd be getting tremendous value here. New Jersey probably won't
do that, but we're still getting an opportune time to finally get to Blackwood.
Not to mention, laying over $200 to win $100 on the money line isn't the smart
play – far from it!