Wednesday's nine-game NBA schedule is loaded with teams in precarious spots, playing their second game in as many nights. The rest aspect is often overlooked, but it will certainly play into some of my decision making tonight.
The national TV schedule will be handled by ESPN tonight, with a doubleheader of the Golden State Warriors at Indiana Pacers & Los Angeles Lakers at Utah Jazz.
Last night, I went 2-2 to bring my season-long ATS record to 25-15-1 (62.5%). Here are the four NBA picks I'll be playing for Wednesday night:
---
Table of contents
---
Golden State Warriors at Indiana Pacers (-2) – Total: 230.5
---
GS: back-end b2b (@NY yesterday)
IND: 6 full days rest
The Pacers-Warriors matchup could wind up being the most competitive one of the night. Hopefully, it'll be enough to get us to overtime and solidify a win on the total going over. We can all dream, can't we? Then again, we may not even need it.
The 230.5-total does have the highest increase from the open to the current time (228.5 to 230.5) on tonight's slate. Increases like that are usually a good sign that points are coming. Golden State runs the second-fastest pace (105.1) in the NBA, so Indiana and its 14th-ranked pace (101.9) will certainly get a boost here.
Betting Pick: Over 230.5 points
---
San Antonio Spurs at Oklahoma City Thunder (-2) – Total: 216.5
---
SA: 9 full days rest
OKC: 3 games in 4 days, 4 games in 6 days
I am utterly shocked that the Spurs are the underdog in this matchup; there's no way I'll be scared off by the "looks too good to be true" narrative.
Some folks may be worried about San Antonio not playing a game in nine days; I am not one of those people. The Spurs are 6-1 ATS as a road underdog and 4-1 ATS when playing on extended rest (2+ days). A big reason for the success of the latter is having one of the best head coaches in the business. When you give Gregg Popovich extra time to prepare for an opponent and get points on the spread, it's a no-brainer decision.
Betting Pick: Spurs (+2)
---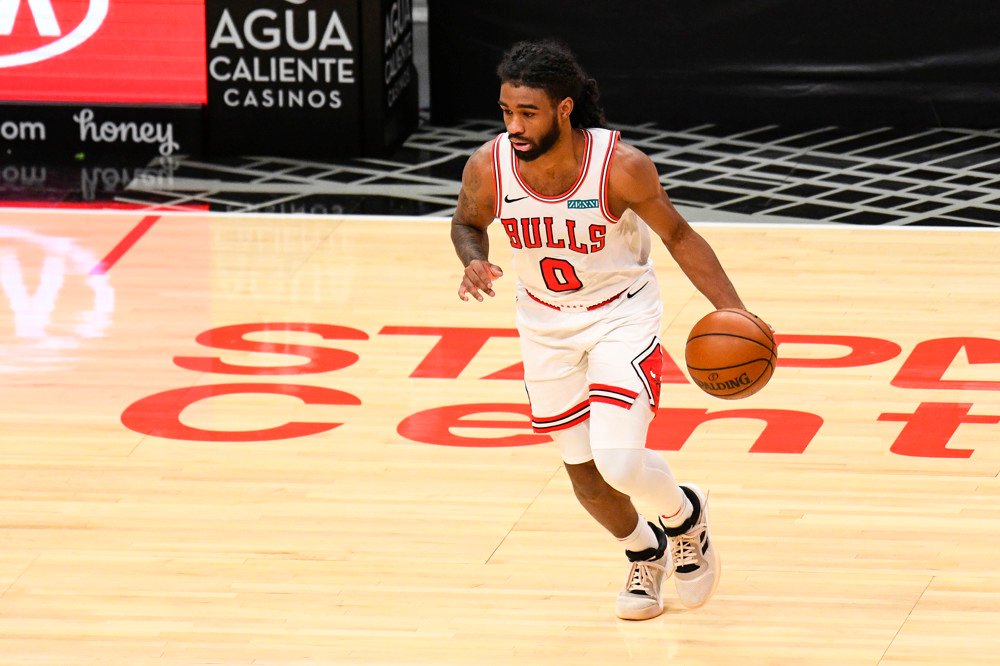 Minnesota Timberwolves at Chicago Bulls (-4) – Total: 228.5
---
MIN: back-end b2b (@MIL yesterday), 3 games in 4 days, 4 games in 6 days
CHI: 4 games in 6 days
This is another spot where I won't overthink the situation. I have been betting the Bulls a lot over the last week or so, and there's no reason to stop now. The Timberwolves are playing their second game in as many nights and find themselves on a tiring string of games that dates back to four over the last six days.
Chicago has been one of the better ATS teams in the NBA, covering 60% of its games. Zach LaVine celebrated the Bulls' recent success by getting selected to the All-Star Game. Look for him to have a big night and make everyone warrant those votes.
Betting Pick: Bulls (-4)
---
Detroit Pistons at New Orleans Pelicans (-10) – Total: 223
---
DET: back-end b2b (@ORL yesterday), 3 games in 4 days, 4 games in 6 days
NO: 2 full days rest, front-end b2b (@MIL tomorrow)
Detroit has been a pesky bunch at times and does some of its best work in the most strenuous circumstances. Amazingly, the 9-22 Pistons are 7-2 ATS when playing on the back end of a back-to-back set. Put that up against a Pelicans team that is 2-7 ATS as a home favorite, while getting 10 points, and we've got ourselves a good situation.
Betting Pick: Pistons (+10)
---
Check out the latest NBA betting sites and their free bet offers to win big tonight.
---