Thursday's six-game NBA schedule is a short one, but it is a dandy. There is a fantastic national-TV doubleheader on TNT that has the Dallas Mavericks at Philadelphia 76ers & New Orleans Pelicans at Milwaukee Bucks.
Last night, I went 1-2-1 bringing my season-long record to 26-17-2 ATS (60.5%). Here are the three NBA picks for tonight's games:
---
Table of contents
---
Dallas Mavericks at Philadelphia 76ers (-4.5) – Total: 227
---
DAL: 3 games in 4 days
PHI: normal rest
The 76ers are 13-2 SU at home this season, with a respectable 8-5 ATS record as a home favorite to back it up. In this matchup, the offense should be able to advantage of a Mavs defense that owns the fifth-worst defensive efficiency in the NBA. There is a huge differential in rebounding rate for the two teams this season, with Philly ranking fourth-best while Dallas is fourth worst.
I feel like 4.5 points aren't all that difficult for the 76ers to hit in this spot. Sure, the Mavs have won six of their last seven games, but all of those were at home and they haven't played a road game since Feb. 3. There could certainly be some rust for Mark Cuban's boys tonight.
Betting Pick: 76ers (-4.5)
---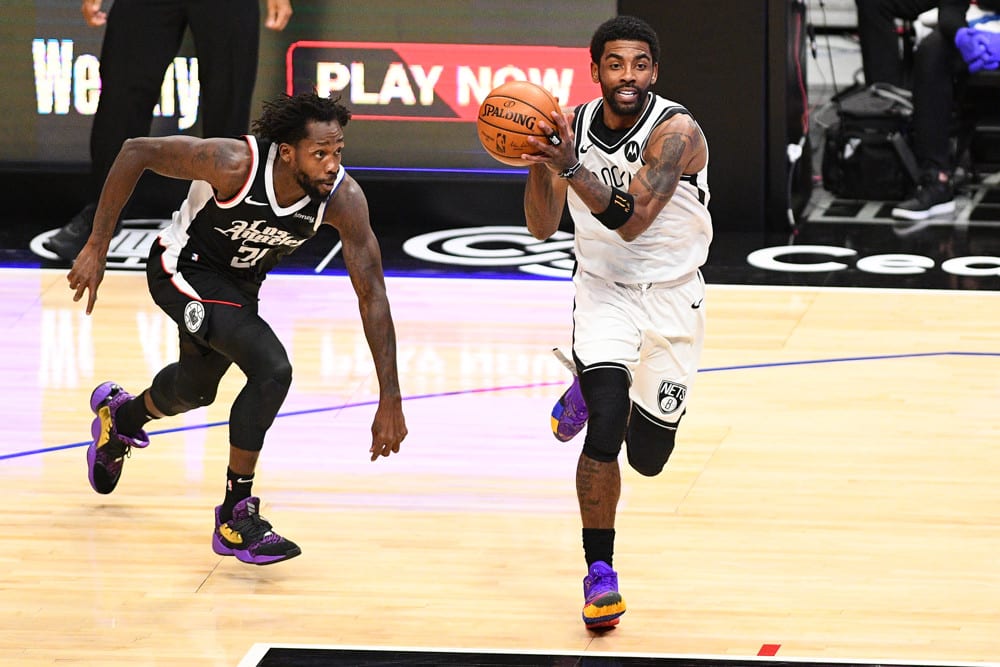 Orlando Magic at Brooklyn Nets (-8) – Total: 228
---
ORL: normal rest
BKN: normal rest
Just keep rocking the Nets until the wheels fall off. A seven-game winning streak (7-0 ATS) has now propelled them to the No. 2 seed in the Eastern Conference and there are no signs of slowing down. Looking ahead at the schedule, the Nets could legitimately run the table well into March; and that's even without Kevin Durant.
I would like this bet a lot more if Jeff Green plays for the Nets tonight. In any event, Brooklyn's fast tempo should be too much for Orlando to handle.
Betting Pick: Nets (-8)
---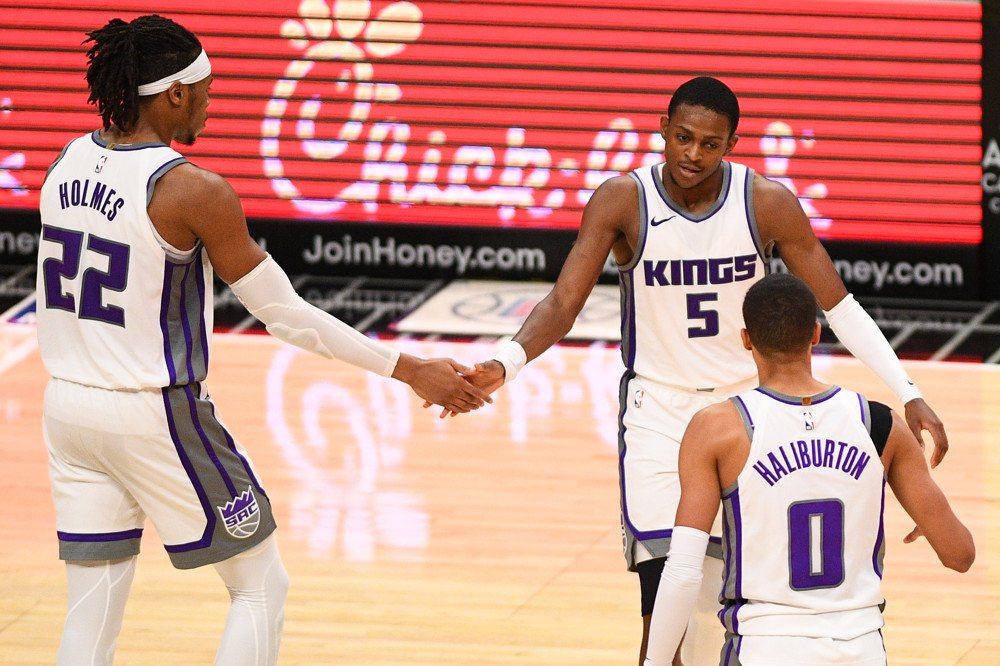 Sacramento Kings at New York Knicks (-2) – Total: 224.5
---
SAC: 4 games in 6 days, front-end b2b (@DET tomorrow)
NYK: normal rest
The Kings eight-game losing streak (0-8 ATS) has to end at some point – it just has to. I remember betting on this team quite a bit at the beginning of the month when they were on a four-game winning streak (which led into the losing streak) and things were looking up; that seems like decades ago. The losing streak began with a late fourth-quarter collapse against the 76ers on Feb. 9, and it just kept going from there.
I feel like the oddsmakers are begging the public to take the Knicks here. In recent games, they have been favored by 3.5 points or less against subpar competition. The Kings are a very good team going through their absolute worst stretch of the season. I got a very close look at Tyrese Haliburton's last game against the Nets and my goodness, the future is bright in Sacramento.
Betting Pick: Kings (+2)
---
Bored of your current sportsbook? Take a look at our expert reviews on the best basketball betting sites in the country below: