Wednesday's NBA Playoffs slate has three fantastic Game-2 matchups, with some teams looking to even up the series and others looking to take a substantial 2-0 lead. All three games are on national TV tonight, with the Washington Wizards at Philadelphia 76ers starting things up at 7 p.m. EST on NBA TV. Next up, it'll be a TNT doubleheader starting at 7:30 p.m. EST, with the Atlanta Hawks at New York Knicks and the Memphis Grizzlies at Utah Jazz at 10 p.m. EST.
Last night, I split the pair of games to keep my NBA Playoffs record at a similar 3-6 ATS. Here are three more free NBA picks to keep things rolling along.
---
Table of contents
---
Washington Wizards at Philadelphia 76ers (-8) – Total: 230.5
Russell Westbrook & Co. played a very competitive Game 1 against the 76ers, but I think this may be their toughest outlook on any of the games in this series. After all, Philly now has an idea of what to expect from a Washington team that a lot of people have overlooked. In addition, the 76ers have some great defenders that can stay in front of Westbrook.
This is a matchup where I expect Joel Embiid and Ben Simmons to do a lot of the heavy lifting before it gets out of hand. Look for the 76ers to take the lead early and never look back.
Betting Pick: 76ers (-8)
---
Atlanta Hawks at New York Knicks (-2) – Total: 212.5
Game 1 was an intense back-and-forth battle with the rawkus MSG background providing the perfect NBA Playoffs setting. I imagine the first game is what we'll see replayed a lot throughout this series, considering how evenly matched these teams are.
However, I believe the Knicks will be able to comfortably even up the series. The Hawks already did its job, turning the tide on the homecourt advantage. While Atlanta probably won't just mail it in tonight, this squad won't be as aggressive either. New York did a great job on the boards in Game 1, so I'm looking for that to be a big factor in tonight's win. During the regular season, the Knicks were a very impressive 13-5 ATS as a home favorite.
Betting Pick: Knicks (-2)
---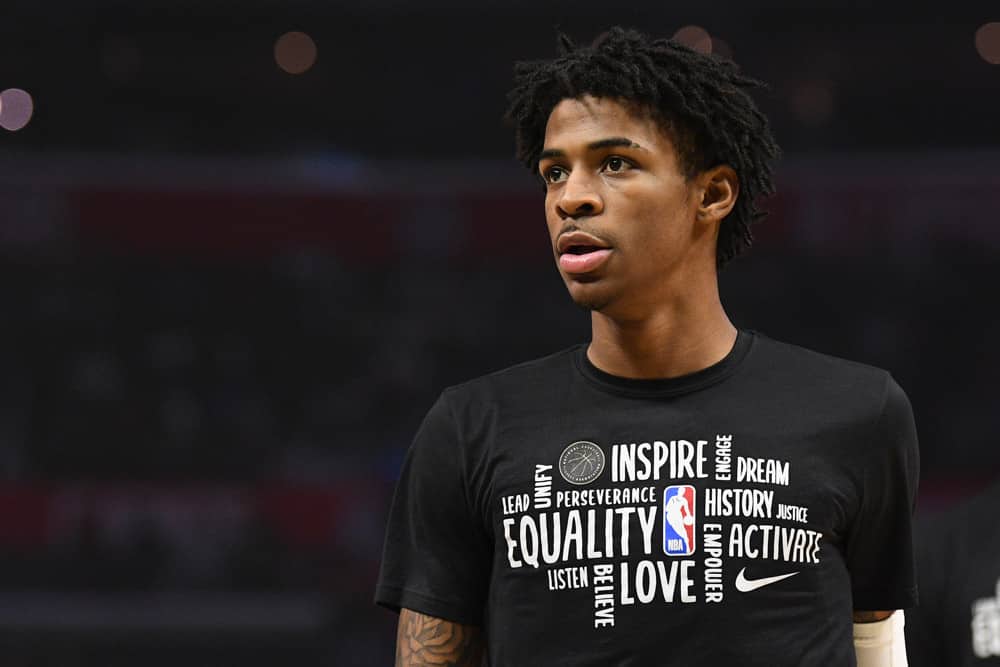 Memphis Grizzlies at Utah Jazz (-8) – Total: 219
If you're going to see a major upset like we did in Game 1, it usually happens in the first game of the series. And this one made plenty of sense, especially with Donovan Mitchell being held out with a shoulder injury. Not to mention, the Grizzlies had some nice momentum and essentially caught the Jazz off guard.
I would expect Utah to get back on track. After all, this was the best team during the regular season and owners of the best home record (31-5) in the NBA. As a home favorite, the Jazz went 22-13 ATS during the regular season, so we have seen this story before. Look for them to even up the series with a comfortable win.
Betting Pick: Jazz (-8)
---