The 2020 NFL season is going to be one like we've never seen before, with the number of in-person meetings minimized and conflicts around the country escalating. Lost in this whole shuffle is the fact that so many players are returning this season from injury, giving us a wide range of bets to win the 2020 NFL Comeback Player of the Year Award.
In this article, we'll take a look at which players have the best odds in the best scenarios to win this prestigious award. Let's take a look at the current odds, according to DraftKings Sportsbook.
---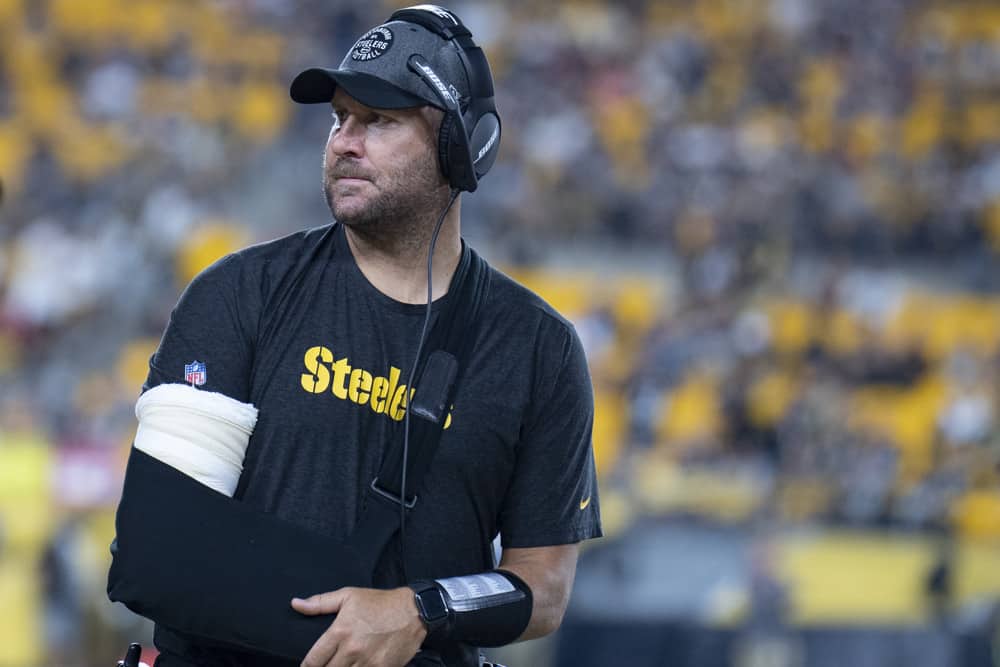 Ben Roethlisberger – QB, Pittsburgh Steelers (+300)
The 2019 campaign was cut short for Big Ben in Week 2 due to an arm injury, forcing him to miss the rest of the season. Luckily for him, the Steelers boast a very talented supporting cast, even though Antonio Brown is no longer in town. In addition to a loaded backfield, Roethlisberger will have about five different WRs and two TEs that are all capable of putting up huge numbers on a given day. As long as Big Ben is healthy, he should win this award going away.
---
Matthew Stafford – QB, Detroit Lions (+800)
There was some speculation that 2019 could be Stafford's last year in a Lions uniform, but they did opt to pass on Tua Tagovailoa in the draft. The move wasn't necessarily a shocker, as Stafford has a ton of equity built up in Detroit. While the clock may be ticking on patience with him, the guy still has loads of talent. Adding rookie RB D'Andre Swift will certainly help ease the burden in the run game, but let's not forget that TE TJ Hockenson now has a year of experience under his belt; that will open up some space for the talented trio of WRs at Stafford's disposal.
---
AJ Green – WR, Cincinnati Bengals (+2000)
There is a very crowded WR room in Cincinnati, so Green may not get the volume of touches that he was used to when fully healthy. Injuries have limited him to seven games in 2018 and none in 2019, so Green will need to prove it on the field once again. This is going to be a fun year for the Bengals, with rookie QB Joe Burrow under center. If everything goes the right way, a simple $10 bet could land you $200.
---
DeSean Jackson – WR, Philadelphia Eagles (+3300)
Given the lack of talent in the Eagles' WR room, D-Jax can make some serious noise this season. QB Carson Wentz has looked fantastic in offseason workouts, and if he takes a step in the right direction, D-Jax will likely have something to do with it. I certainly wouldn't go throwing around tons of money on a player that is on the back-nine of his career, but the hope and upside is quite spectacular here.
---
Latest NFL Picks
[articles ids="7607, 7679, 8811″]
---
Trent Williams – OL, San Francisco 49ers (+10000)
I'm really reaching for straws on this one, but it's not because of the player – just the position he plays. We all know that offensive linemen are so vital to a team's success, yet they rarely get the recognition from the general public. Williams is heading to the NFL Hall of Fame someday, so getting these insane +10000 odds is certainly worth taking a shot on. Kyle Shanahan is going to run the ball, and we know that. If the 49ers have anywhere near as much success in doing so as they did in 2019, we could definitely see Williams getting some votes for this award.