It seems like more and more injuries are happening in the NFL these days. While injuries can potentially end careers, many players have taken on the challenge and battled all the way back to be one of the best again. Below, I will dive into the 2021 NFL Comeback Player of the Year odds and find some profitable moves that can bring us back a ton of money.
NFL Comeback of the Year Odds Analysis
---
Dallas Cowboys QB Dak Prescott leads the way at +1300, coming off an injury in Week 5 against the NFC rival New York Giants. Being the leader of America's Team certainly has its privileges, with more national TV games and chances of exposure.
Behind Dak is a list of very talented players at +1500 that include: Joe Burrow, Saquon Barkley, Christian McCaffery, and Nick Bosa. Other notable names include: Derwin James, Von Miller, Joe Mixon (+1800), and a grouping of Julio Jones, Jameis Winston, Odell Beckham Jr., and Jimmy Garoppolo (+2000). Let's take a look at who will perform the best.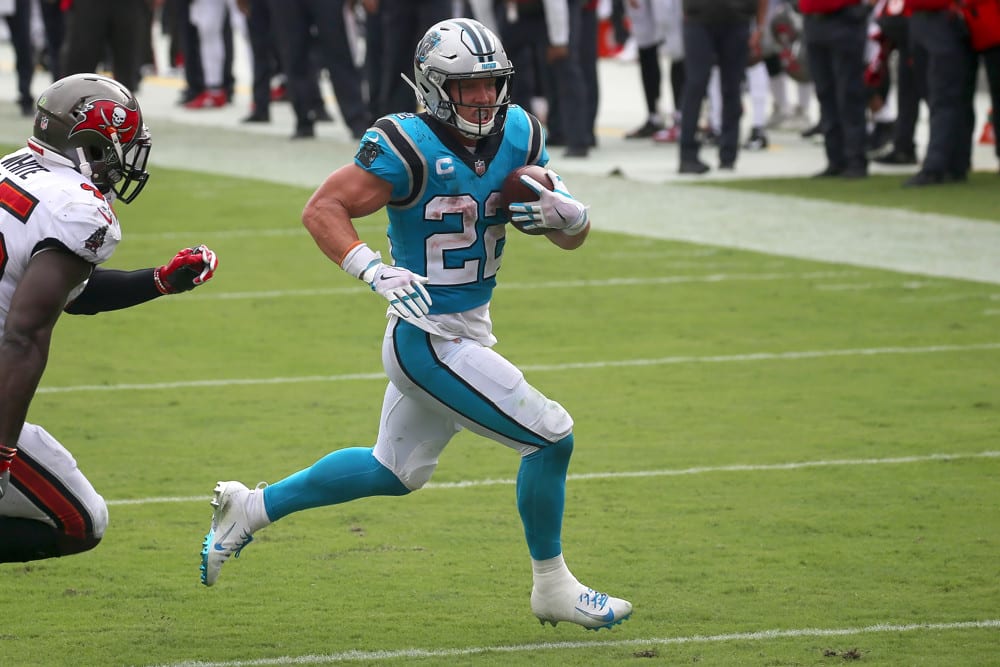 2021 NFL Comeback Player of the Year Picks
---
Looking at the list, Christian McCaffery and Odell Beckham Jr. were the two players that stood out above all. Whether it's sheer talent or a golden opportunity, these are the two guys that we should have an eye on to win this award.
Top Pick
Christian McCaffrey (+1500)
I can't believe that he's not the odds-on favorite, but that'll happen when you play for a lesser-known team. McCaffrey's season-ending injury in 2020 was unfortunate for fantasy owners and Carolina Panthers' fans alike. In reality, he really IS the Panthers' offense, with his ability to catch the ball out of the backfield and run between the tackles. With a new QB in town (that is prone to injury), Carolina will probably rely a lot more on McCaffery. Not to mention, last year's backup RB/fantasy darling Mike Davis moved onto the divisional-rival Atlanta Falcons. That means there will be even more opportunities for McCaffrey as if he wasn't getting enough touches already.
Sleeper Pick
Odell Beckham (+2000)
Beckham is arguably the best talent of anyone at this range. When guys get injured, it's very interesting to watch and see what type of experience it has been for each of them. Some guys take that time to learn the playbook or watch film, and others goof around. The hope for Beckham, who has had numerous injuries over his career, is that body maintenance and mental strength became priorities. No one will ever doubt this guy's talent, but there needs to be more consistency in his life. If Beckham can put together a big year for the Browns, he's more than popular enough with the NFL public to win this award.
NFL Comeback Player of the Year 2021 Odds
---
Below we have listed the NFL Comeback Player Of The Year odds by William Hill. You can double your bankroll when you sign up. Don't miss out on $1000 in risk-free bets with our William Hill promo code USODDSRF.
Find full list of odds at here