It's hard to believe, but the start of the NFL season is right around the corner. There was plenty of movement in the offseason, with coaches and players switching teams, setting the stage for another unforgettable season.
In this article, I'll give my best NFL Week 1 picks that you can take advantage of before the lines move out of our favor. If you're looking for a different sportsbook this season, check out the Pointsbet Week 1 odds, which you can find here.

NFL Expert Picks Week 1
---
Arizona Cardinals ML (+130) over Tennessee Titans
The Cardinals are my pick to win the NFC West (+600), and I believe they'll get going nice and early against the Titans. QB Kyler Murray got some nice offensive weapons this offseason in RB James Connor and WR A.J. Green. Of course, one of the best wide receivers in the NFL, DeAndre Hopkins, is there as well.
Last season, Tennessee was 3-6 ATS (including playoffs) when playing at home. The time differential won't be a huge deal for Arizona, which gets plenty of time in the offseason to prepare for that. I'm taking the Cardinals outright on the moneyline, looking for the best odds on different sports betting sites.
San Francisco 49ers (-7) over Detroit Lions
You'll be hard-pressed to find people with optimistic outlooks on the Lions this season. After all, they traded away Matthew Stafford and now have Jared Goff under center. That is a massive downgrade, especially since we know how Rams head coach Sean McVay elevated Goff's career in LA.
The 49ers will be fully healthy heading into the season, which is something they couldn't get right in the previous year. The Lions' run-defense is absolutely atrocious, and not much was done to change that in the offseason. Look for San Francisco to run the ball right at Detroit and control the clock in the process. It could very well be a long day for Goff in his Lions' debut.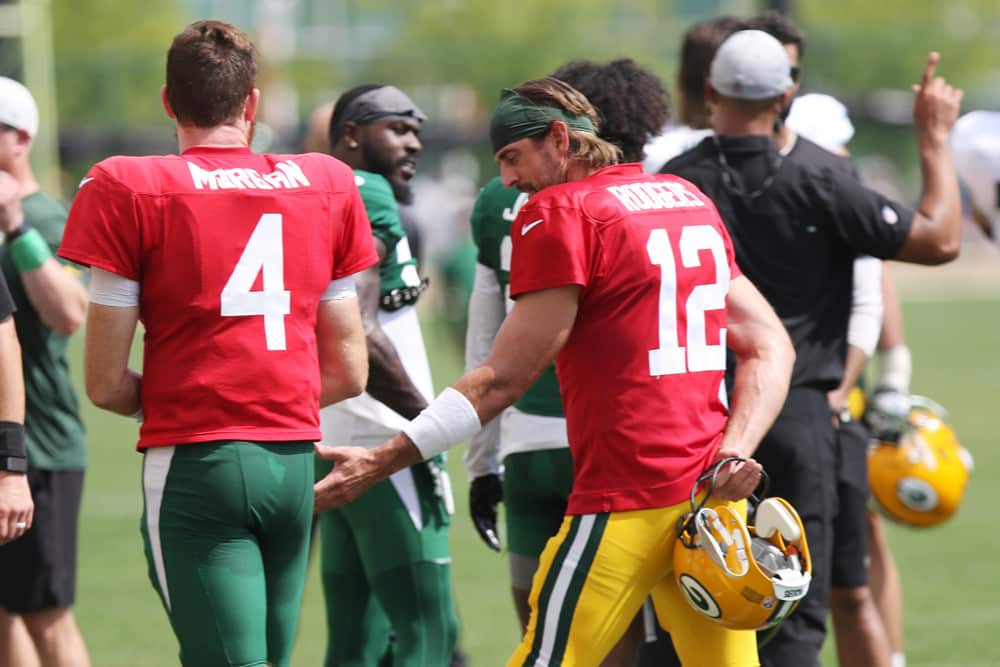 Green Bay Packers (-3) over New Orleans Saints
This is my top pick of the Week 1 slate, and I have no doubt the Packers will cruise to victory in this one. QB Aaron Rodgers had yet another tumultuous offseason in Green Bay, and the end to last season will undoubtedly leave him with a sour taste in his mouth. Down eight points in the NFC Championship Game inside the 10-yard line, with a little over two minutes to go against the Tampa Bay Buccaneers, Packers head coach Matt LaFleur opted to kick the field goal and play defense. The Packers never got the ball back. You better believe Rodgers has been itching to get on the field again since that moment.
The Saints just named Jameis Winston the starting QB, and that's not a good thing. As a Bucs fan, I can tell you all about the struggles. I also think a lot of people will see Winston's last preseason start, where he went 9-for-10 with 123 yards and two touchdowns, and hope that's the guy they'll see. Although, that huge night came against a putrid Jacksonville Jaguars defense. The Packers' defense is not like them.