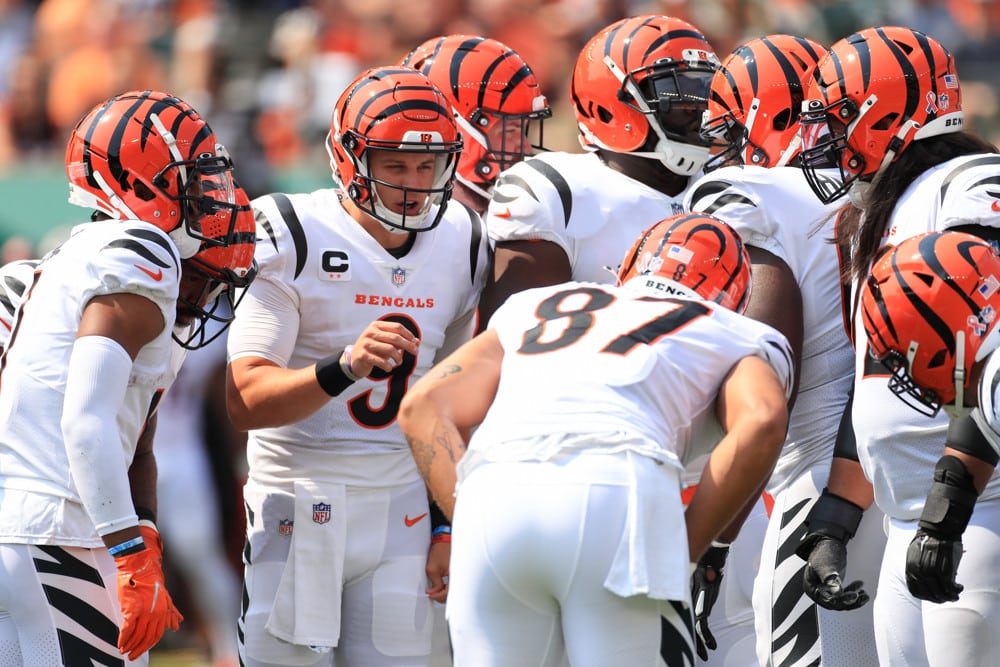 As we pull down the curtain on Week 2 of the NFL season, it's never too early to look ahead and find early NFL Week 3 picks.
Week 3 features some incredible matchups, but there were three games that really stood out as ones to take early on. Those games include Cincinnati Bengals at Pittsburgh Steelers, Green Bay Packers at San Francisco 49ers, and Philadelphia Eagles at Dallas Cowboys.
In this article, I will discuss the NFL Week 3 Picks that should be taken early. Let's see which games are on the radar this early in the week.

NFL Week 3 Picks
---
Cincinnati Bengals at Pittsburgh Steelers
I'm interested to see where this line moves throughout the week. Upon the initial look, it looks like the Steelers can easily cover the four-point spread, some would say that's a sign to stay away. After all, Pittsburgh had a great opportunity to move to 2-0 on the season but squandered the chance against a tired Las Vegas team.
Cincinnati has a talented team, and they showed tons of fight when they almost coming back against Chicago last week.
Remember, this line could definitely go up more in favor of the Bengals, so keep an eye on that throughout the week.
NFL Week 3 Pick: Bengals (+4 at Caesars Sportsbook)
Green Bay Packers at San Francisco 49ers
The Packers are coming off a win in primetime on Monday night, so that means they'll probably get a little more public backing than usual. This is a familiar setting for the two teams, as each of the last three meetings has taken place with the 49ers at home.
In those meetings, San Francisco won the first two handily, while the latest game was an easy Packers win against a shorthanded 49ers team. Green Bay still has plenty of flaws and, when healthy, San Francisco has shown to be a big problem for its opponents. So I'm going with the 49ers on the spread for one of my top NFL Week 3 picks.
NFL Week 3 Pick: San Francisco 49ers (-3.5 at Caesars Sportsbook)
Philadelphia Eagles (+4) at Dallas Cowboys
After the Eagles faltered in Week 2 at home against the 49ers, they're in a nice spot to do some damage here. We'd love to get that number at +4, or even +4.5, so waiting a little longer can be where we really capitalize. There's still some value at +3.5, but it's not the ideal spot. The Cowboys did struggle a bit on offense last week while the Chargers had a couple of mistakes and bad calls go against them. Fly Eagles, fly! With the points, of course…
NFL Week 3 Pick: Philadelphia Eagles (+4 at Caesars Sportsbook)