Its the second week of the NFL's tour of London with the Tampa Bay Buccaneers playing the Carolina Panthers. So we decided to ask our good friends over at NFLinLondon their top betting picks for the Week 6 matchup across the pond.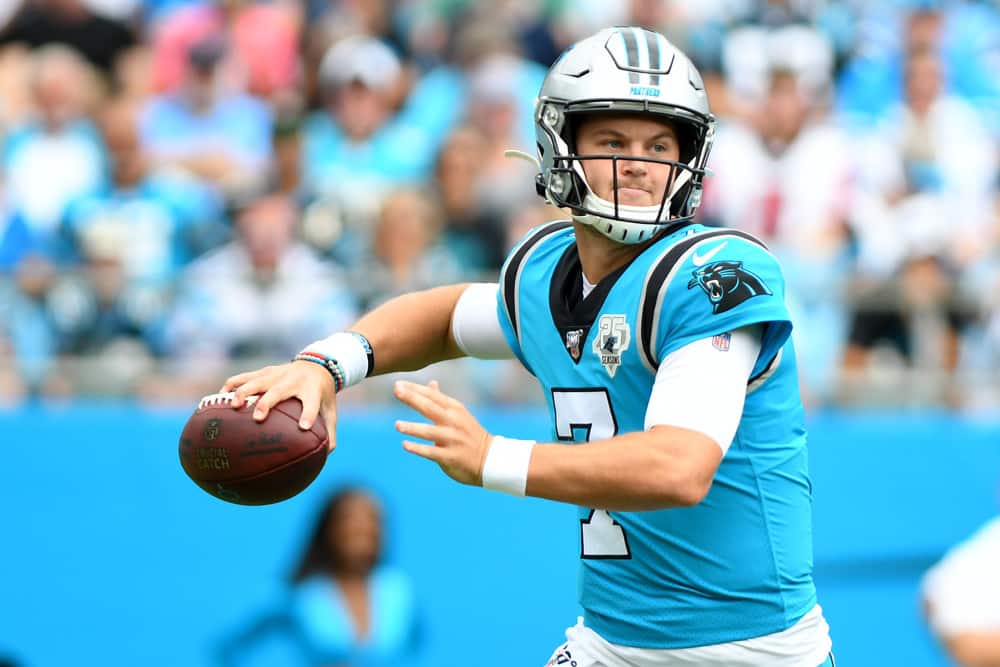 Tampa Bay Buccaneers Carolina Panthers (ML -136) – O/U: 47.5
Odds provided by SugarHouse
Sunday, October 13th, 2019 – 9:30 a.m. EST
Betting Pick: Buccaneers (ML: +112)

The NFL is back in soggy London, as the stench of the Bears loss leaves the rafters and we welcome a battle of the NFC South.
The Bears vs Raiders game demonstrated a few things last week:
It's a lovely stadium set up for the NFL-with sweeping views of the field from most angles.
Coming over earlier & being prepared for London helps.
People will pay £6.50 for a beer that pours in 5 seconds.
Spurs fans love to boo Harry Kane.
What will happen this
week? Will we be treated to an exciting match at Tottenham, or will it go down
as another London stinker?
Carolina had the benefit of arriving into London earlier in the week, while Tampa Bay opted for the Friday pop-in. Does this have an effect on the match?
Yes, because these huge players have to get used to tiny London. The continuous soppy conditions, and the fact that UK cold hits the bones differently than in North America (it feels like you got rickets from a Glaswegian).
Fortunately, the game begins at 2:30pm GMT-so anyone watching the game on the US west coast is going to have to start drinking early to get into this game. These two teams played in Week 2 on Thursday Night Football-with the Bucs shutting down the Panthers for a 20-14 win.
Panthers Betting Form
The Panthers come into this game two-point favorites, thanks to the work-horse effort of Christian McCaffrey this season. Not only has he been carrying the team this season on his back. Rumor has it he carried the Panthers across the ocean to London as well.
Cam Newton will be absent from this game in what is believed to be a hat-related incident. In his place will be the noodle-armed Kyle Allen and his nubile receivers. Allen has managed to keep his team in the hunt thus far, but his ability to hold onto the ball has continued to be a problem.
The Panthers will need to use more than just McCaffrey if they want to score some points on this improving Bucs defense. Shaq Barrett has been ripping through lines like a banker in the toilets, and it seems that he will be a force to be reckoned with this Sunday.

Buccaneers Betting Form
Is the quarterback-whisperer finally getting to Jameis Winston?
Sort of.
Winston looked sublime in week 4, but against the Saints last week he looked like a lost puppy on the highway.
In week 2 Winston was able to light up Chris Godwin to expose some glaring holes in their secondary-so he should be able to do this again.
Carolina has a fierce front, so Peyton Barber might find some of his previous holes closed for the night. I like the Bucs to repeat their win in this one, taking another home win for a London team.