It's great to know that the NFL season is within an arm's reach of kicking off, with the opening matchup between the defending Super Bowl champion Kansas City Chiefs and Houston Texans on Thursday, September 10., 2020.
While we're all excited for that first game, it's never too early to start making futures best that can turn us a nice profit down the road in December. In this article, we'll take a look at teams with the best value to take down their respective divisions.
All odds are according to DraftKings Sportsbook.
DraftKings Free Bet Offer
---
Best Bets to Win AFC Division Titles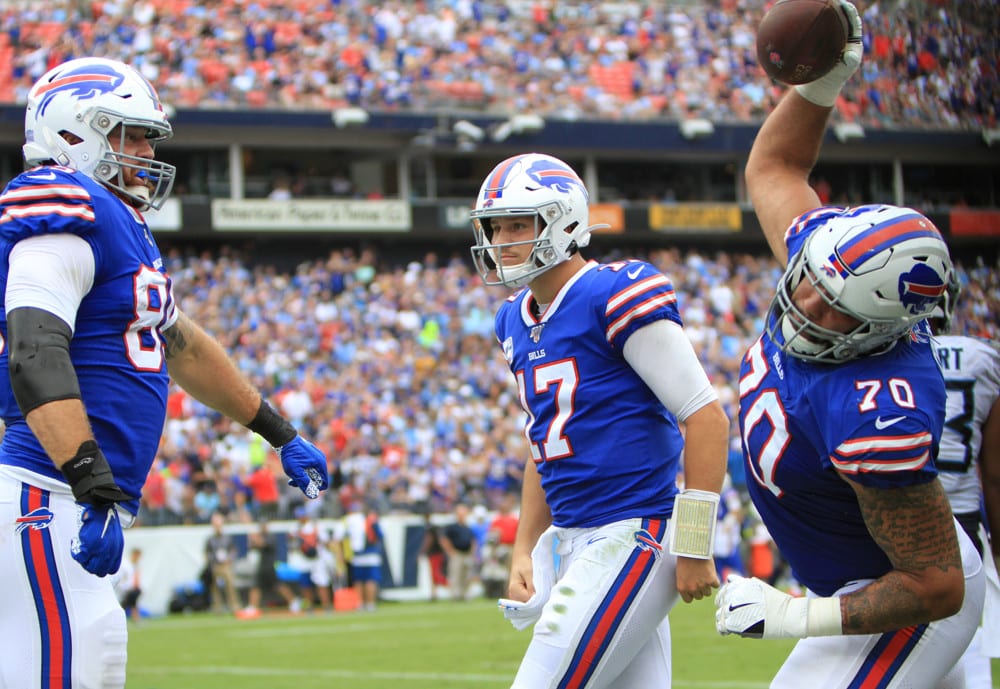 AFC East
Buffalo Bills (+120)
New England Patriots (+130)
Miami Dolphins (+800)
New York Jets (+850)
Most Likely to Win AFC East: Buffalo Bills (+120)
It's crazy to have the words "most likely to win" and "Buffalo Bills" in the same sentence, but 2020 – amIright? QB Josh Allen is primed to have another great season with WR Stefon Diggs and RB Devin Singletary as the primary weapons. This team will rely heavily on defense and running the football, en route to winning the division. This is probably the weakest the division has ever been, so it might not even take someone's best shot to get there.
Best Value to Win AFC East: Miami Dolphins (+800)
The Fins were the laughingstock of the NFL early on last season, but head coach Brian Flores had this team playing so well at the end of the season. That quality play included a Week 17 win on the road against the New England Patriots, who will actually face the Dolphins in Week 1. We're not sure if Tua Tagovailoa is going be the starter in that opening game, but we do know that his insertion into the starting lineup this season is imminent. Miami got some nice players via free agency to add some skill on both sides of the ball. In a year when anyone can win the AFC East, why not the Dolphins?
---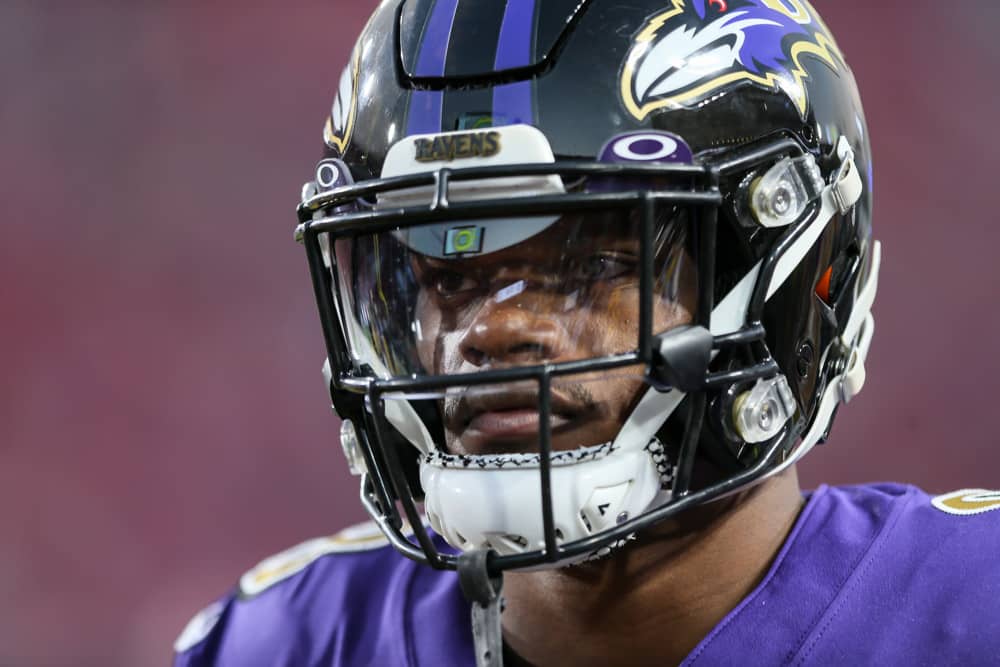 AFC North
Baltimore Ravens (-225)
Pittsburgh Pirates (+350)
Cleveland Browns (+550)
Cincinnati Bengals (+2500)
Most Likely to Win AFC North: Baltimore Ravens (-225)
There's plenty of talk about the Ravens possibly going undefeated this season so, of course, you have to give them at least a partial red carpet to the top. QB Lamar Jackson will look to play at a high level once again after winning the NFL MVP award last season. Although it shouldn't keep them from winning the division, Baltimore recently released seven-time Pro Bowl safety Earl Thomas; that will leave a huge hole in the secondary which can't be replaced by someone of half his caliber. Who knows, though? Thomas was quite a distraction in the locker room, and his absence could bring this team together even closer.
Best Value to Win AFC North: Cleveland Browns (+550)
In the Week 1 Spreads article, I picked the Browns to cover the spread against the Ravens in their Week 1 matchup. It's not an indictment on Baltimore, rather a high-point total that could be easily covered by Cleveland. After all, the Browns did waltz right in there last year to win a game outright against them in Week 4. QB Baker Mayfield has a much better offensive line will give him time to get the ball to WRs Odell Beckham Jr. and Jarvis Landry. Not to mention, the ferocious duo of RBs Nick Chubb and Kareem Hunt will have plenty of holes to run through.
Latest NFL Articles
---
[articles ids="8607, 7607″]
---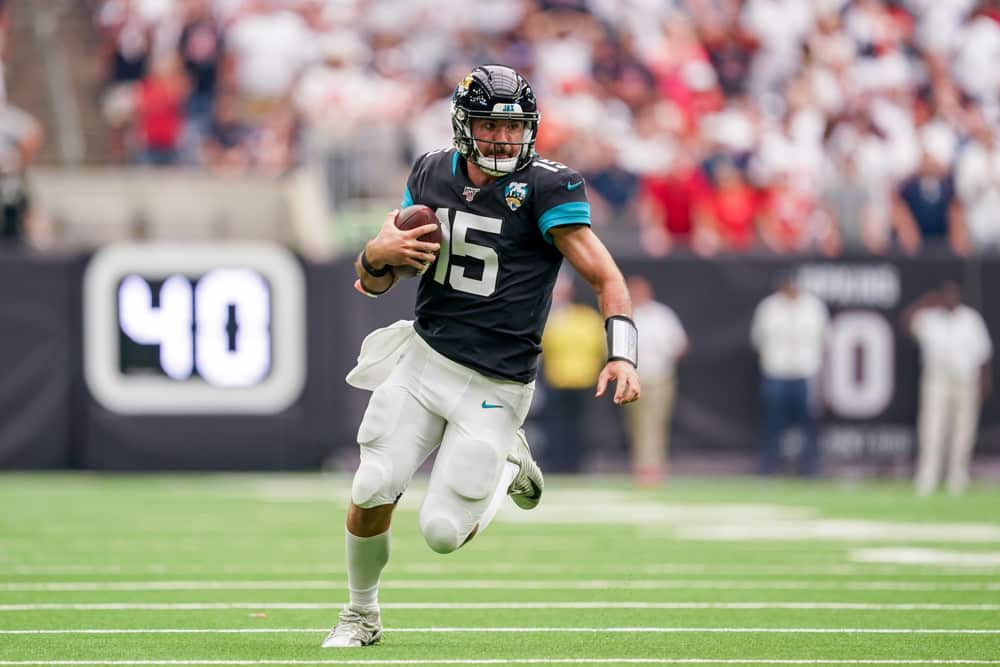 AFC South
Indianapolis Colts (+120)
Tennessee Titans (+160)
Houston Texans (+350)
Jacksonville Jaguars (+2200)
Most Likely to Win AFC South: Tennessee Titans (+160)
Tennessee had such a miraculous run in last season's playoffs, with wins in New England and Baltimore, before finally falling short in Kansas City. QB Ryan Tannehill does need to stay healthy, though, if the Titans are going to make it back to the postseason. His first year in Tennessee proved to be quite right, as evidenced by the massive payday he got this offseason. Everyone is waiting to see how successful RB Derrick Henry and WR AJ Brown can be once again this season.
Best Value to Win AFC South: Jacksonville Jaguars (+2200)
There's a reason why the Jaguars have the worst odds of any NFL team to win the division. However, I don't think this is a bad bet at all, especially with the level of competition in this division. The Philip Rivers experiment with the Colts can fall flat, Tannehill's injury history is a concern for the Titans, and who is Deshaun Watson going to throw the ball to? Gardner Minshew isn't the guy to get it done, but the running game and defense could certainly go a long way. Well, it's either that or tank for Trevor Lawrence.
---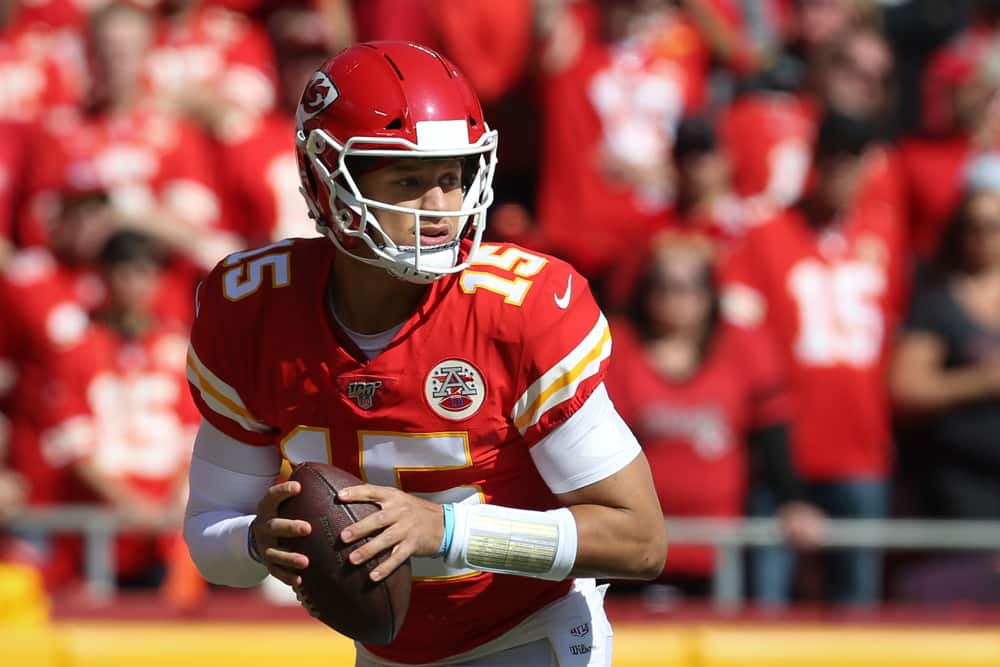 AFC West
Kansas City Chiefs (-455)
Los Angeles Chargers (+800)
Denver Broncos (+900)
Las Vegas Raiders (+1200)
Most Likely to Win AFC West: Kansas City Chiefs (-455)
I think we'd all be pretty damn surprised if the Chiefs didn't win the Super Bowl again, so it's no doubt that they'll win the AFC West – especially with those exorbitant odds. The trio of QB Patrick Mahomes, WR Tyreek Hill and TE Travis Kelce are as good as any in football. In fact, the team added exciting rookie RB Clyde Edwards-Helaire out of LSU with the last pick of the first round, and even re-signed DT Chris Jones. With a lot of teams facing change in a tough year to do so, because of the COVID-19 pandemic, having a familiar nucleus will help KC go a long way.
Best Value to Win AFC West: Denver Broncos (+900)
QB Drew Lock had a huge rookie season and now has a fantastic set of weapons to work with for his sophomore campaign. WR Courtland Sutton, RB Phillip Lindsay and TE Noah Fant will now be joined by a solid incoming group of RB Melvin Gordon via free agency and WRs Jerry Jeudy and KJ Hamler in the draft. Let's not forget that the Broncos have what it takes to possibly beat the Chiefs – a solid pass rush, with great players like Von Miller and Bradley Chubb.
Best NFL Betting Offers