In this article, we'll provide you with our top football betting picks for the Week 7 Thursday Night Football game between the Kansas City Chiefs and Denver Broncos. We study the odds, betting lines, teams, and players to give you our recommended betting picks to beat the New Jersey sportsbooks.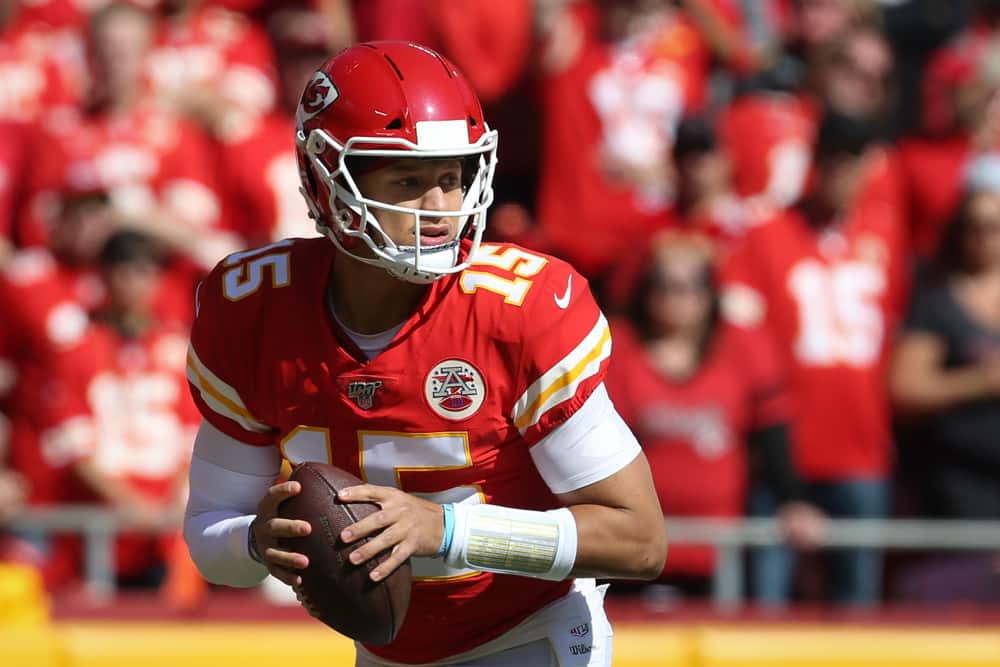 A fierce AFC West rivalry renews as the 4-2 Kansas Chiefs travel for a short-week showdown to take on the 2-4 Denver Broncos. Both teams seem to be heading in opposite directions. With the Chiefs having lost their last two games and the Broncos winning their last two. It might surprise some folks, but our top betting pick is for the Broncos to cover the spread – of course, by buying up from +3 to +3.5. Let's dive into the facts and figures to see how the Broncos might be able to pull this upset.
Kansas City Chiefs (-3.5) at Denver Broncos – O/U: 49
Thursday, October 15th, 2019 – 8:20 p.m. EST
TNF Week 7 Betting Pick: Broncos +3, (buy to +3.5)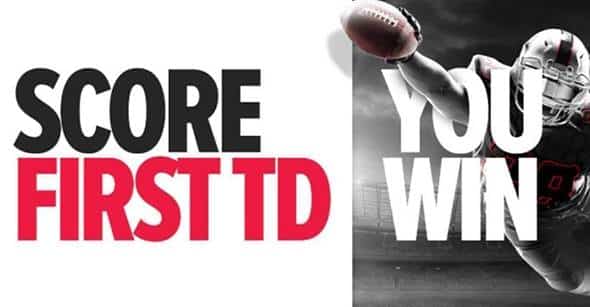 TNF Week 7 Betting Lines: Chiefs at Broncos
We've got a major case of reverse-line movement with the Chiefs going from -4.5 favorites down to -3. Despite the fact that more than 70 percent of public bets/all money wagered in their favor. It just seems too easy for KC to cover three points, right? Of course, it does, and that's the problem.
Just like the spread, the total took a 1.5-point dive going from 50.5 to 49. Again, about 70 percent of public bets/all money wagered is on the total going under, and that makes a lot of sense. If Denver is going to cover the spread, they'll have to do it by running the ball to keep KC's offense off the field and playing flawless defense. We think that is a definite possibility, based on the reverse-line movement and the Chiefs' last two games.
Chiefs Betting Form
Because the KC's defense can't get off the field. Their offense hasn't had the ball for more than 23 minutes in each of the last two games. Typically, that little amount of time works against teams with subpar defenses. However, it certainly didn't against the Colts and Texans these past two weeks. With key injuries racking up on the offense, we're not seeing as many of those big plays from QB Patrick Mahomes as we're used to. Sure, the Chiefs will be able to move the ball at times, but doing it consistently will be tough to do in this matchup.
The Chiefs' defense is allowing the third-most total yards per game (422.0) this season and, as we mentioned, that's having a big effect on the offense. However, let's talk about effect the defense is having on the defense. Over the last two games, KC's defense has allowed a whopping total of 157 plays. That will certainly have an effect on the Chiefs playing on a short week when traveling into the high altitude of Denver. It's hard enough as it is playing in these conditions, let alone having only three full days of recovery time.
Broncos Betting Form
If it weren't for two last-second field goals, the Broncos could easily be 4-2 themselves. Then again, if they got better quarterback-play from Joe Flacco they could be there too.
Luckily, Denver has a good running game and defense to build around, and that's what the oddsmakers partially have in mind. The Broncos' offensive line, like many others around the NFL, will have a big advantage over the Chiefs in this matchup. Five running backs have run for at least 99 yards against KC this season – if Josh Jacobs could've gotten one more yard, we could've said five 100-yard rushers. Damnit, Josh!
Denver's defense has been solid this season, allowing the fourth-fewest total yards per game (307.8) this season. This unit has been particularly stingy over the last two weeks with a total of only 16 points allowed. Despite losing DE Bradley Chubb for the season, this unit has seemingly gotten a jolt of energy the last two weeks and realized how damn good they are.
It certainly helps the Broncos that they didn't have to travel at all for this matchup, unlike their opponents.

TNF Week 7 Betting Pick: Broncos +3 (buy to +3.5)
With the line going all the way down to +3, we need to protect ourselves as bettors and make sure we get the most favorable number. In buying the number up to +3.5, we're ensuring that the Broncos must lose this game by at least a field goal. Given the Chiefs have dropped two straight games at home. Winning a game by more than a field goal in the high altitude of Denver is asking a bit too much.
| | | | |
| --- | --- | --- | --- |
| Team | Moneyline | Spread | Over/Under |
| Kansas City Chiefs | -167 | -3.5 (+104) | Over 48.5 (-110) |
| Denver Broncos | +138 | +3.5 (-127) | Under 48.5 (-110) |
SugarHouse odds at the time of publishing