Week 2 of the NFL season is right around the corner, and that means that it's time for another week of picks. Now that the dust has been knocked off the season, we can start moving forward with a bit of clarity.
Last week, unfortunately, was not a great start to the season – in a way. I did nail all of my picks on Thursday and Monday night but did go winless on Sunday. Yikes! All good, though, as plenty of people had a rough one and are already buying back into survivor pools.
In this article, I'll identify the best value picks on the Week 2 NFL slate. As per usual, the odds in this article are brought to via DraftKings Sportsbook.
---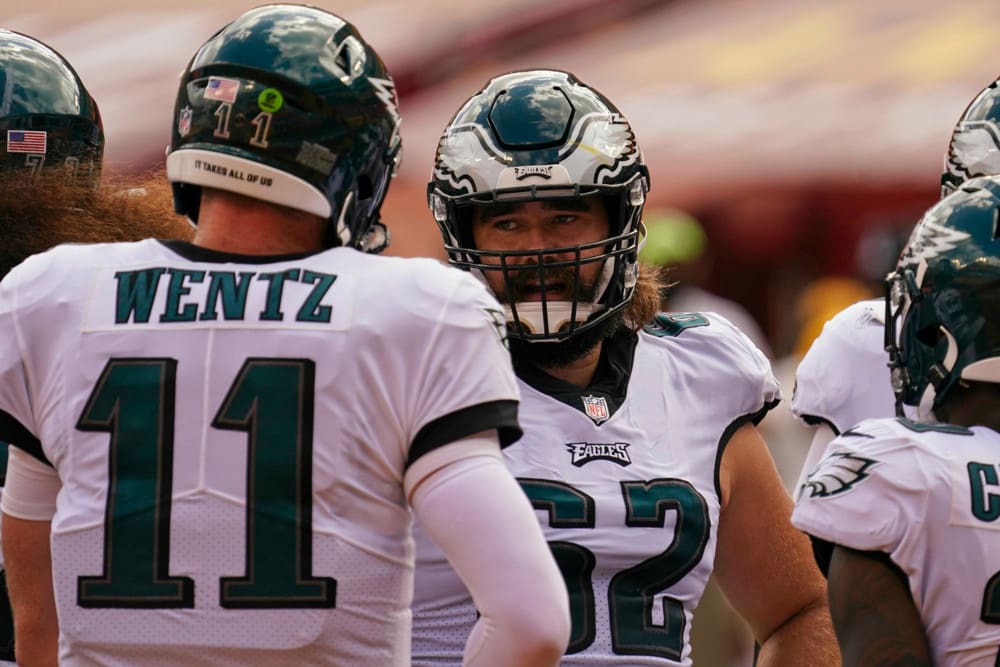 Los Angeles Rams (-1) at Philadelphia Eagles
There has been a ton of movement in favor of the Rams in this game, giving them a +2.8 boost to their implied team total while the Eagles got a -1.8 decrease. A lot has been made of the West Coast teams coming East over the last few seasons, but that argument hasn't held up as much as the left-coast haters would have liked to see. Philly got off to a great start in Week 1 but failed to do much else in the second half. That type of unsettling feeling will likely hurt them on Sunday. LA lost key players Todd Gurley and Brandin Cooks during the offseason, but the Week 1 matchup against Dallas proved to show just how much other players can fill in. I like the Rams here on the road.
Betting Pick: Rams (-1)
---
Kansas City Chiefs (-8.5) at Los Angeles Chargers
The big key to victory is the matchup of QBs – Patrick Mahomes and Tyrod Taylor. I have absolutely no faith in the latter, basically believing his time is up in the NFL. It's a huge advantage too for the Chiefs giving head coach Andy Reid an extra three days of preparation, considering their Week 1 game was played on a Thursday. In addition, the Chargers did not look great against an inexperienced team in the Bengals last week. LA won't be afforded those same luxuries in Week 2.
Betting Pick: Chiefs (-8.5)
---
New England Patriots at Seattle Seahawks (-4)
This is definitely a game that I'll be putting most of my money on, as I just don't believe the Patriots stand a shot in this game. If the correct call was made in the end of their last game against Dolphins, Cam Newton & Co. wouldn't have covered the spread. In fact, Miami made a ton of mistakes in that game. Russell Wilson and Seattle aren't going to make those same kinds of mistakes, especially at home. People also seem to forget how many players the Patriots had opt out for the 2020. The Seahawks are not the Dolphins, and we'll all see that on Sunday night in primetime.
Betting Pick: Seahawks (-4)