With the beginning of NFL free agency right around the
corner, everyone wants to know where QB Tom Brady is going to end up. Most
people believe he'll be back with the New England Patriots, but there is a list
of contenders that have an interesting case to make. Let's look at those
possible destinations and rank them by the places he'll most likely wind up.
---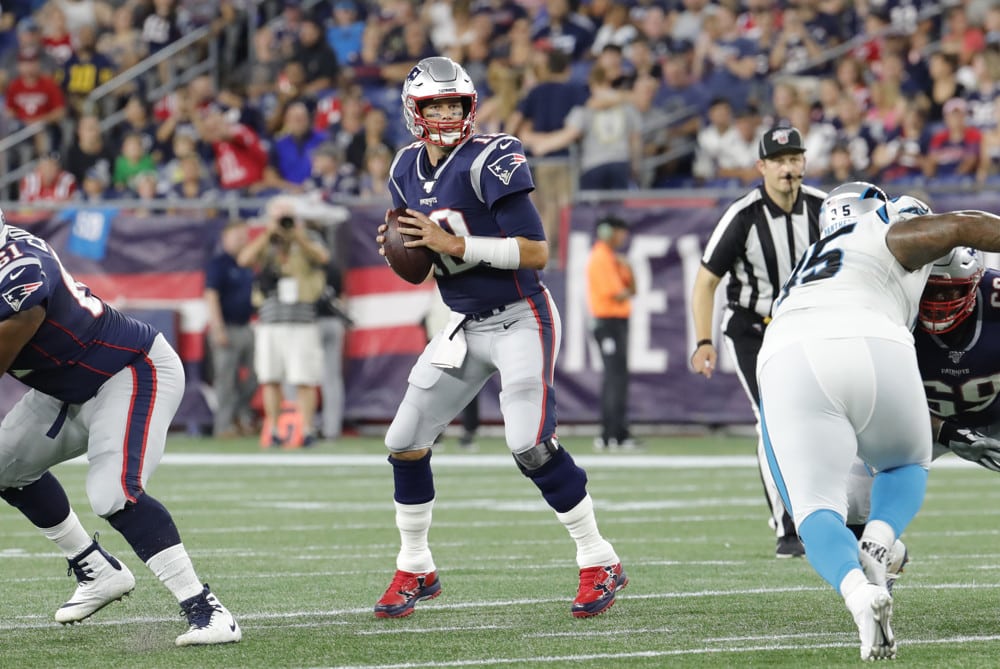 Of course, Tom Brady could very well go back to the only NFL franchise he's ever known. Brady is familiar with head coach Bill Belichick and owner Robert Kraft. However, the times have not been as easy in New England as they've been in the past. This franchise still refuses to spend big money on offensive free agents that would give Brady a fighting chance. Nevertheless, if it's one last Super Bowl that Brady is after, the Patriots would be his best option. New England is typically always in the mix at the end of the season, and that'll likely be the case until he retires.
---
It would be Kevin Durant-like of Tom Brady to wind up with the team that eliminated him from last year's playoffs. However, Brady does have some level of familiarity with head coach Mike Vrabel, and the Titans are an up-and-coming team as evidenced by last season's miraculous postseason run that ended in the AFC Championship against the Chiefs.
It would be an interesting move but certainly, one that could get Brady back to the Super Bowl if things bounce the right way. Throwing to AJ Brown would definitely be a big selling point here as well.
---
Could you imagine the Raiders and Tom Brady kicking off the newest version of this franchise in Las Vegas under head coach Jon Gruden? Wow, talk about fireworks! Admittedly, though, the Raiders do not have a ton of weapons on offense. However, a guy like Brady could certainly bring in some more high-profile free agents. A few mountains may need to be moved in order to make this move happen, so it'll be interesting to see how Las Vegas plays this over the new few weeks.
---
If Brady wants to enhance the TB12 brand name, perhaps a trip out to LA-LA-Land would do the trick. The Chargers are opening up their new stadium in 2020 and having a big name like Tom Brady would certainly pump up the season-ticket sales. Not to mention, LA has a solid young nucleus on the offensive side of the football with guys like Keenan Allen, Mike Williams, and Hunter Henry; they also have Melvin Gordon and Austin Ekeler in the backfield.
---
One of the more realistic longshots would be Tom Brady taking his talents down to South Beach. After all, he does have some familiarity with head coach Brian Flores, and we all know Giselle would love down there under the sun. A happy wife does equal a happy life, but will that be enough to get Brady to take a flyer on this team? Probably not, but the Dolphins do have a great wealth of draft capital this season and can get creative in several ways.