For the second time in as many days, the Calgary Flames and Winnipeg Jets will do battle in the Western Conference Qualifying Round. Yesterday, the Jets pulled off a surprising 3-2 victory while missing a few of their best players. In my opinion, it'll be tough for them to pull off the same feat in back-to-back days.
Calgary could wind up making a change in net, opting to go with Cam Talbot over David Rittich after yesterday's loss. Winnipeg will likely stick with Connor Hellebuyck, knowing that the other options won't be great in this playoff situation.
Today's battle could wind up being a bit sluggish, considering the teams will be playing their first back-to-back set in quite some time.
Calgary Flames at Winnipeg Jets
West Qualifying – Game 3 (series tied 1-1)
6:45 p.m. EST (Watch: NBCSN)
Starting Goalies
CGY: Cam Talbot (12-10-1, 2.63 GAA/.919 SV%)
WPG: Connor Hellebuyck (31-21-5, 2.57 GAA/.922 SV%)
Total: 5.5 goals | Over: +115 | Under: -135
CGY | Moneyline: -150 | Puck Line (-1.5): +175
WPG | Moneyline: +130 | Puck Line (+1.5): -200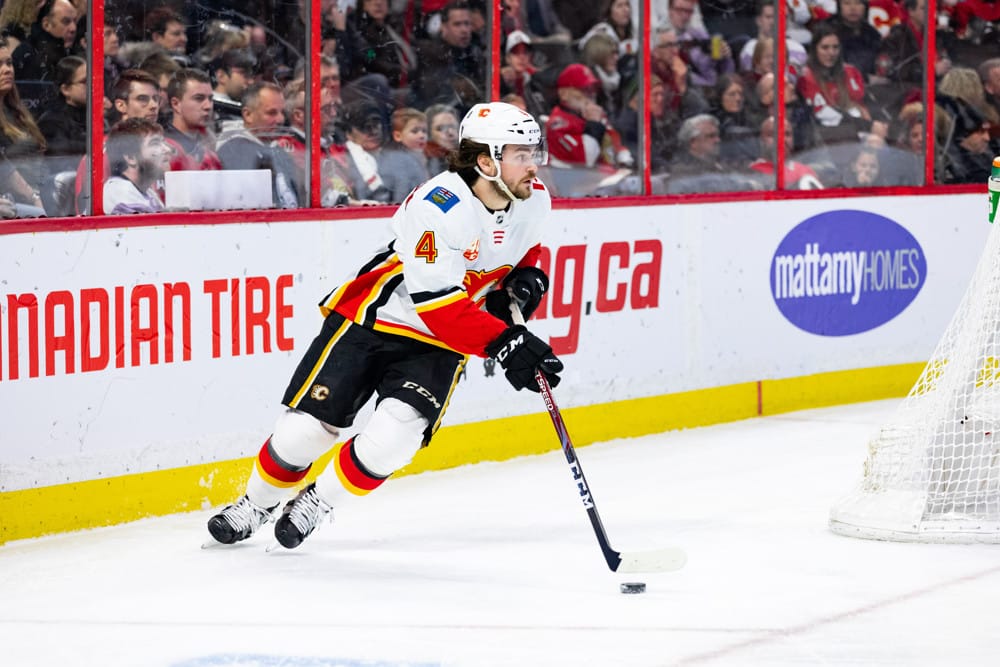 Injury List
CGY: none
WPG: Mason Appleton -F (O), Patrik Laine -F (O), Mark Scheifele -F (O), Logan Stanley -D (O)
Interesting Stats
Jets Dealing with Injuries
It's never easy playing shorthanded but doing it without some of your best players makes it even harder. The loss of Winnipeg's top forwards didn't seem to matter yesterday, and it was a rather quick start for the team in general. However, today's task should be too much to overcome.
Cam Talbot in Net?
Nothing is official yet, but it would make sense for the Flames to roll Talbot out there on the back-end of a back-to-back. In his last five games before the reboot, Talbot stopped 130 of 138 shots (.942 SV%) and even had a shutout in that stretch.
Betting Picks
Under 5.5 goals (-130)
There is a ton of juice on the under, lending some optimism that we'll see a low-scoring game. As I've mentioned, the back-to-back games will undoubtedly take a toll on both teams, making it a grind-it-out type of game. No one ever said that betting the under was fun, but it can sure be profitable.