The Boston Bruins will look to get back on track against a tough Tampa Bay Lightning team. On Sunday, the Bruins suffered a 4-1 loss at the hands of the Philadelphia Flyers. The Lightning won their first game on Monday, beating the Washington Capitals 3-2 in a shootout.
Tuukka Rask will be back in net for Boston and it'll likely be Andrei Vasilevskiy for Tampa Bay. Rask did not play in the team's opener while Vasilevskiy stopped 31 shots en route to the win.
These teams met four times during the regular season, with the Lightning winning three of them by a combined score of 13-10. This time could be a little different, though, as Tampa Bay will be without Steven Stamkos.
Tampa Bay Lightning at Boston Bruins
East Qualifying Round Robin
4:00 p.m. EST (Watch: NBCSN)
Starting Goalies
TB: Andrei Vasilevskiy (35-14-3, 2.56 GAA/.917 SV% this season)
BOS: Tuukka Rask (26-8-6, 2.12 GAA/.929 SV% this season)
Total: 5.5 goals | Over: -110 | Under: -110
TB | Moneyline: -105 | Puck Line (+1.5): -260
BOS | Moneyline: -115 | Puck Line (-1.5): +230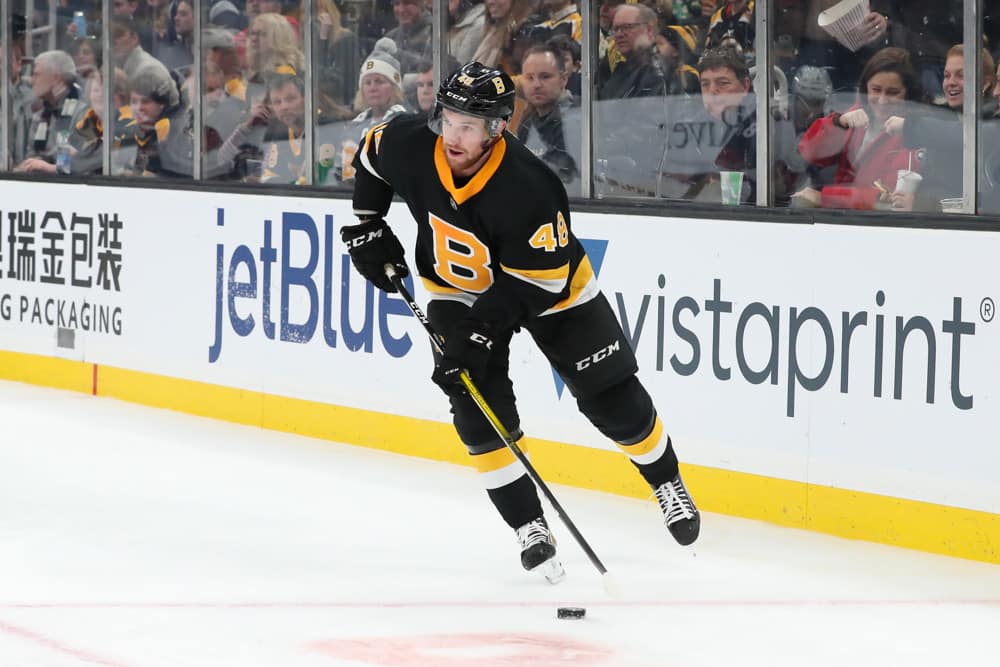 Injury List
TB: Steven Stamkos -F (O)
BOS: Patrice Bergeron -F (DTD), Brad Marchand -F (DTD), Nick Ritchie -F (DTD), Ondrej Kase -F (O)
Interesting Stats
Narrow Margins of Victory
Three of the four Bruins-Lightning matchups were decided by one goal this season – the misnomer was a two-goal win by Tampa Bay. The two-goal difference was because of an empty-net goal with just over a minute left.
Power Play Boost
Both teams ranked in the Top-5 of power-play percentage this season – BOS: 2nd (25.2%), TB: 5th (23.2%). It was wild seeing so many penalties called on the first day of games on Saturday and then seeing them scaled back quite a bit. These Bruins-Lightning games have been won on minuscule details; one of them could be the power play in this matchup.
Betting Picks
Lightning Moneyline (-105)
While the Lightning are missing their best player, they have shown to be fully capable of winning without him. The team will ease Stamkos back into play during the round robin stage of the NHL reboot, with these games not necessarily putting them in jeopardy of being bounced from the playoffs. Rask has some health/injury issues and that'll likely have his head elsewhere. Look for the Lightning to come back strong and get another win.