Looking for the best NHL
Betting Picks? In this article, we'll give you our top hockey betting
picks for two games on Thursday, Feb. 13, 2020. These matchups include the
Detroit Red Wings at New Jersey Devils & New York Rangers at Minnesota Wild.
Our NHL Betting Picks will offer you the hockey bets that offer the best value to beat the New Jersey sportsbooks.
Jump to:
Detroit Red Wings at New Jersey Devils
DET | Money Line:
+163 | Puck Line (+1.5): -162

– at –

NJ | Money Line: -195 | Puck Line (-1.5): +135

Total: 5.5 Goals (O: -125 | U: +104)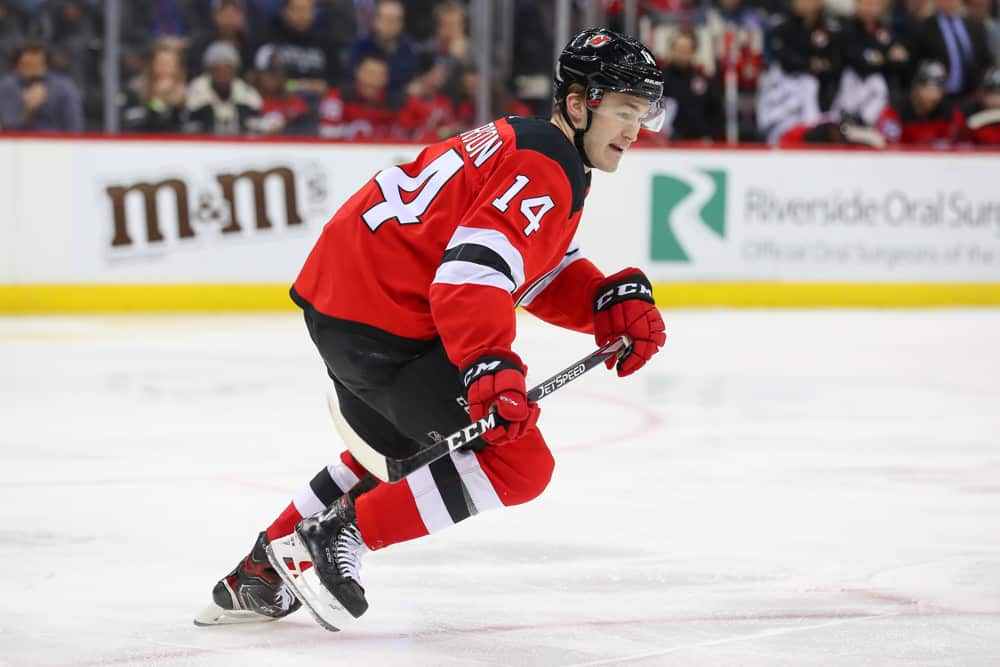 7:00 p.m. EST
Prudential Center – Newark, NJ
Two of the NHL's worst teams do battle, as the Detroit Red
Wings at New Jersey Devils. One of these teams, however, has one of the hottest
goalies in the league. For that reason, our hockey betting pick is for the
Devils to win and cover the puck line. Let's dive into the reasons why the home
team will be victorious by a comfortable margin.
NHL Betting Line: Red Wings at Devils
This will be the highest money-line number for the Devils,
at -195, in over two months. Earlier this season, no one expected New Jersey to
be as bad as it is. However, due to this matchup and the play of its young goaltender,
here we are with a huge numerical mismatch. It has been a miserable year for the
Devils, but tonight could be a breath of fresh air against the NHL's worst
team.
Red Wings Betting Form
Not much has gone right for the Red Wings this season – they
rank dead-last in goals scored (2.03) and goals allowed per game (3.71). Luckily,
Detroit was able to get Anthony Mantha back this week. He added two assists in
a 3-2 loss to Buffalo. Nonetheless, tonight's matchup against a hot goaltender
will be very tough for the entire offense to overcome.
Jonathan Bernier has played well over the last two months, although
you wouldn't know it judging from the Red Wings' record. In fact, Bernier hasn't
even allowed more than three goals in a game since Dec. 17 – a span of 10
games. Even with those kinds of numbers, the Devils have scored at least three
goals in six of the last seven games – at least four goals in four of those
seven.
Devils Betting Form
The Devils should be able to get back on track against the
NHL's worst team after a brief slip up. New Jersey's offense has been much more
productive of late, as we mentioned. Last year's number one overall pick has even
posted two points and over the last two games and added five shots on net in
the process.
MacKenzie Blackwood got the night off on Tuesday, as the
Panthers came into Newark and steamrolled the Devils. Tonight, however, Blackwood
will get a chance to extend his shutout streak to three games against the NHL's
worst team. Not to mention, the Red Wings are scoring the fewest goals per game
(2.03) this season. Over the last two games, Blackwood has stopped all 83 shots
he's seen.
NHL Betting Pick: Devils Puck Line (+135)
Back in November, the Devils came away with the 5-1 victory.
We see that same type of dominance happening once again, especially with the
Blackwood in net. Not only is the goaltending holding up of late, but the
offense is firing on all cylinders. It's shaping up to be a comfortable win for
the hometown Devils tonight.
New York Rangers at Minnesota Wild
NYR | Money Line:
+120 | Puck Line (+1.5): -225

– at –

MIN | Money Line: -141 | Puck Line (-1.5): +180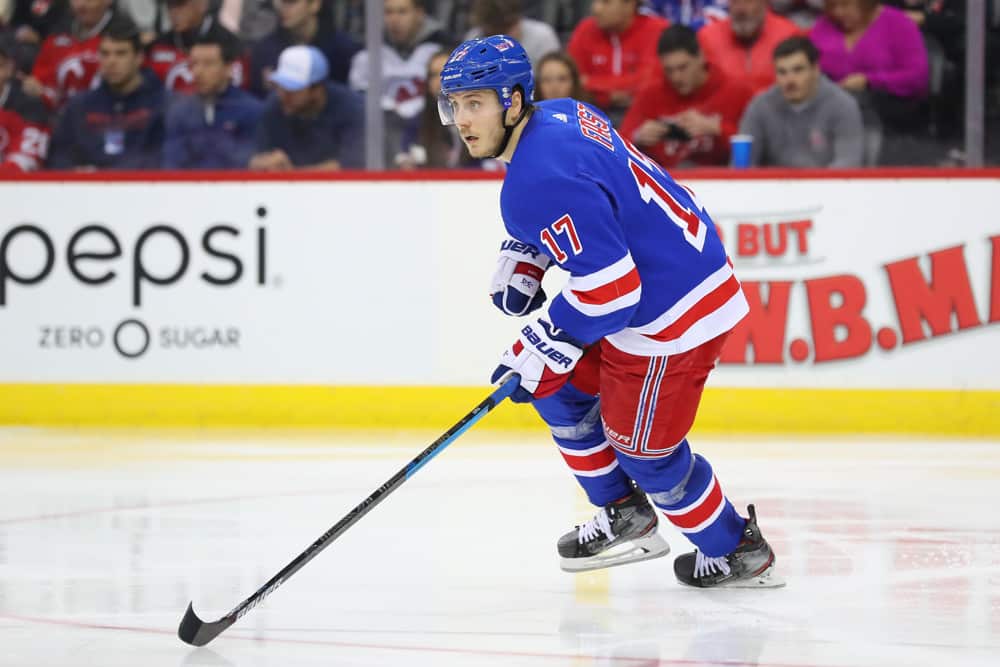 8:00 p.m. EST
Xcel Energy Center – St. Paul, MN
Two teams with a rejuvenated sense of hope do battle, as the New York Rangers travel to face the Minnesota Wild. Both teams have been playing well at the moment, but this one could come down to goaltending. For that reason, our hockey betting pick is for the Wild to win outright. Let's take a deeper look at the matchup.
NHL Betting Line: Rangers at Wild
The Wild have won each of their last five games as a
favorite, giving us more optimism to tonight's pick. Meanwhile, the Rangers
have won each of their last three road games – it's time for that streak to
end. After all, they did have a 2-5 road record before this recent run. As we
mentioned at the top, we believe the starting goaltending will play a factor.
Minnesota, of course, would have the advantage there.
Rangers Betting Form
Much to the dismay of Rangers' backers, it doesn't look like
Igor Shesterkin will get the start. Shesterkin was tested for a concussion at
the end of Tuesday's win in Winnipeg but still managed to make a total of 42
saves en route to the 4-1 win. However, he did tweak his ankle at that same
point and the Rangers are on the front-end of a B2B set; the thought is that
Henrik Lundqvist or Alexandar Georgiev will start tonight. Shesterkin, of
course, could play on the back-end of the two games. Without Shesterkin, the
Rangers just aren't the same team. So, with that in mind, we can't put our
faith behind them this evening.
One player to watch on offense is Chris Kreider, who six
goals over his last seven games and 27 points (16 G, 11 A) over the last 26.
Kreider's name has also come up in trade rumors of late, but that hasn't
stopped him from producing at an alarming rate.
Wild Betting Form
Minnesota has a solid 7-3 record over the last 10 games – this, coming after a 1-6 stretch. Even more so, the Wild have won four of their last five. General manager Bill Guerin has already made some trades and is even threatening more if the team's play doesn't remain at the current level. This seems to have made the players take notice, and it looks like they're on the verge of a big run. This will be the Wild's 11th home game over the last 12, so this is an imperative time to keep stacking up the wins.
Alex Stalock should get the start for the Wild tonight. He has
been fantastic, with a 5-1 record over the last six games – he's allowed two
goals or fewer in all of those wins. Minnesota's defense has played well in
front of Stalock, not allowing 30+ shots in any of his last six starts.
NHL Betting Pick: Wild ML (-141)
If Shesterkin does indeed get held out, it might even make
more sense to go with the Wild on the puck line. In any event, we'll play it
safe and them outright. The Rangers will have a tough matchup on the road no
matter what. It's just a matter of how bad the pain hurts in this one.