Looking for the best NHL
Picks? In this article, we'll give you our top NHL picks today for two
games on Tuesday, February 18, 2020. These matchups include the Columbus Blue
Jackets at Philadelphia Flyers & New Jersey Devils at St. Louis Blues.
Our NHL Picks will offer you the hockey bets that offer the
best value to beat the New Jersey sportsbooks.
---
Columbus Blue Jackets at Philadelphia Flyers
CBJ | Money Line:
+125 | Puck Line (+1.5): -225

– at –

PHI | Money Line: -148 | Puck Line (-1.5): +185

Total: 5.5 Goals (O: -110 | U: -110)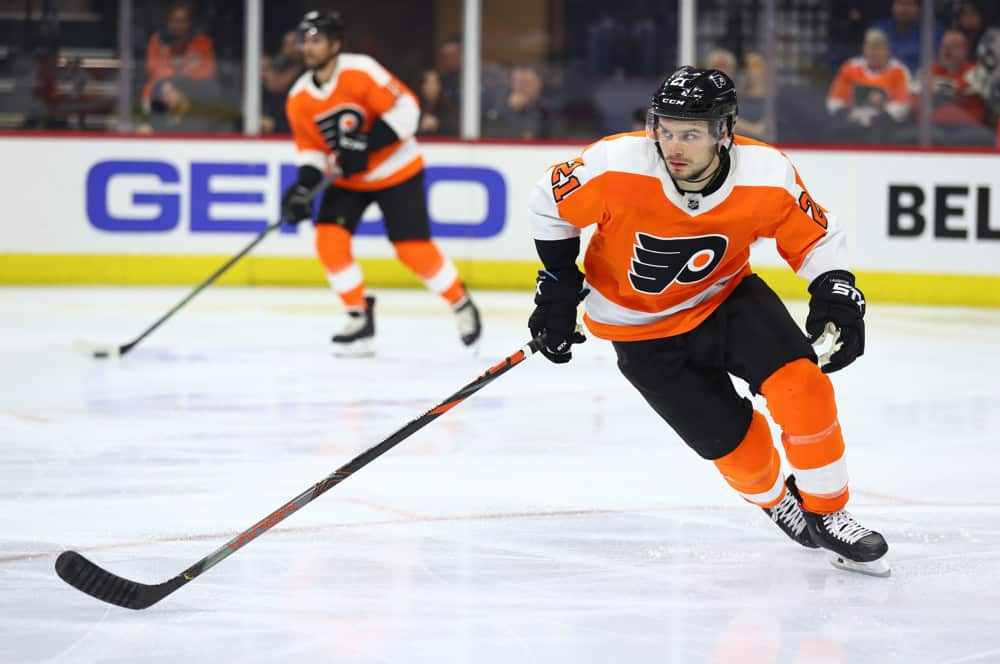 7:00 p.m. EST
Wells Fargo Center – Philadelphia, PA
It'll be a vital game for the Eastern Conference Playoffs
push, as the Philadelphia Flyers host the Columbus Blue Jackets. Philly has won
both meetings between the teams this season, and we're not sure exactly which
side will take this one. However, our top hockey betting pick will be for the
total to go under 5.5 goals. Let's look at some recent trends between the teams
to finalize our decision.
NHL Betting Line: Blue Jackets at Flyers
This will be the first time the Flyers have a total below
six goals in exactly a month – that game was at 5.5 and the total went under.
We believe this total is quite telling in what will happen this evening, and it
also helps that we've got two exceptional goalies. Not to mention, the Blue
Jackets have a solid trend over their games going under the total.
Blue Jackets Betting Form
After an incredible 18-2-3 run that started in December, the
Blue Jackets have now dropped five straight games. This current losing streak certainly
doesn't fall on the shoulders of goaltender Elvis Merzlikins. In fact, the
rookie netminder has only allowed more than two goals once over that five-game
span. On the season, Merzlikins is 12-8-6 with a 2.20 GAA and .928 save percentage.
The problem, however, has been the Columbus offense. These
guys have been incredibly woeful, scoring two goals or fewer in six of the last
eight games – and exactly one goal in three of the last four.
Flyers Betting Form
Since returning from a month-long absence, goalie Carter
Hart is 2-1 with a 2.38 GAA and .915 save percentage. Both of those wins came
against the Panthers while the lone loss came against the Lightning, who are on
an 11-game winning streak. With all of the woes attached to the Blue Jackets
offense right now, Hart should be able to put a meaningful performance once
again.
The Flyers offense has been humming along just fine, scoring
23 goals over the last five games. In this matchup, that smoothness will be tested
with some serious aggression from an opponent looking to end a losing streak.
NHL Betting Pick: Under 5.5 Goals (-110)
The total has gone under in 12 of the Blue Jackets' last 15 games.
While the over has gone over in seven of the last 10 Flyers' games, this is a team
that plays better defensively at home. This will be the first of two matchups
this week between the team, with the back-end of the home-and-home coming on
Thursday night. Look for this one to be a low-scoring matchup while the next
game could open up a bit more.
New Jersey Devils at St. Louis Blues
NJD | Money Line:
+205 | Puck Line (+1.5): -114

– at –

STL | Money Line: -245 | Puck Line (-1.5): -104

Total: 6 Goals (O: -114 | U: -107)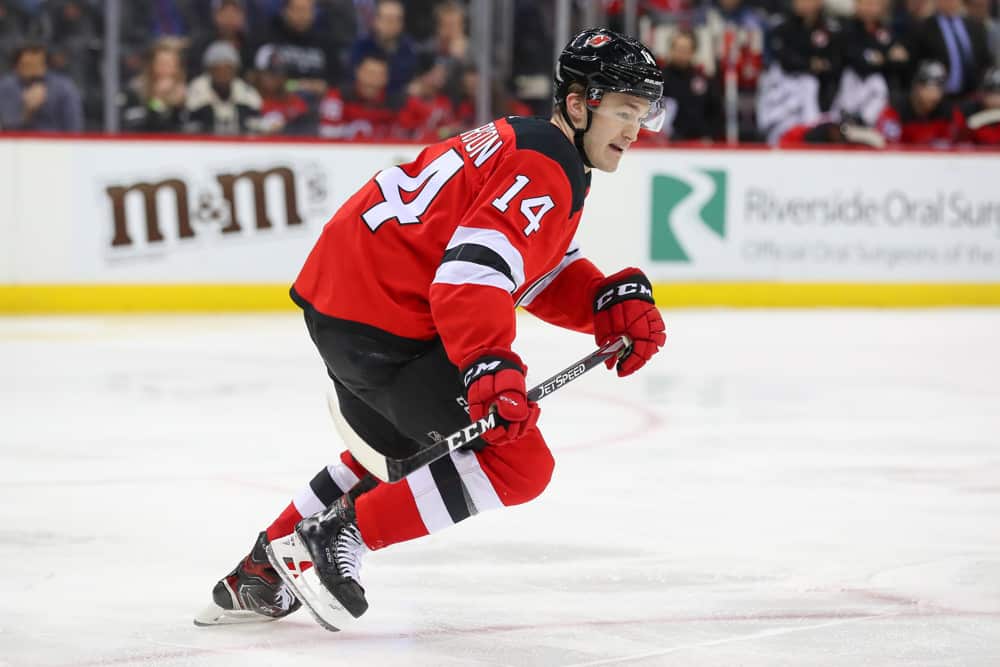 8:00 p.m. EST
Enterprise Center – St. Louis, MO
This will be an intriguing matchup as the New Jersey Devils
hit the road to face the St. Louis Blues. For most of the season, the Devils
have struggled – and now they're playing well. For most of the season, the
Blues have played well – and now they're struggling. We could see a change, though,
and that makes our top hockey betting pick the Blues to cover the puck line.
Let's look at some factors that'll make this a comfortable win for the home
team.
NHL Betting Line: Devils at Blues
This will be the highest money line total of the season for the
Blues. Considering their recent struggles, it's quite telling to see them
favored by this much. In the 13 highest money-line numbers for St. Louis this season,
the team is 10-3, with six of those wins coming by two goals or more.
Devils Betting Line
The Devils are 7-5-2 over their last 15 games, mostly due to
the play of goaltender MacKenzie Blackwood. He is coming off a career-high 52-save
performance on Sunday against the Blue Jackets and now he owns a 5-0-1 record
over the last six games. All of that is truly great about Blackwood. However,
you see all of these numbers and then realize how much of an underdog New Jersey
is; something isn't adding up.
Although they got the win on Sunday, the Devils are down two
key players (Andy Greene and Blake Coleman) after the trades they made. Going
into St. Louis, the home of the defending champs, is hard enough. Now, they'll
be doing it against a pissed off team that is looking to break an extended
losing streak.
Blues Betting Line
As we mentioned, the Blues are on a four-game losing streak
and now have a 2-7-3 record over the last 12 games. We have also alluded to St.
Louis having its highest money-line number of the season, at -245. It really
doesn't make much sense for a team with a ton of struggles to be in that
position. However, this team has plenty of motivation to get back on the good
foot. Dallas and Colorado have caught up to St. Louis for that top spot in the
Western Conference Playoffs.
Not to mention, the Blues would love to make their teammate Jay Bouwmeester proud. The veteran defenseman is out indefinitely after collapsing on the bench in a home game last week. It appears as if this has really shaken the team of late.
It'll likely be Jordan Binnington that gets the start for
the Blues. The Devils offense isn't typically one that strikes fear into their opponents,
and the recent trades will have them in a bit of a tizzy. Binnington has a decent
2.66 GAA this season.
NHL Betting Pick: Blues Puck Line (-104)
We've laid out the numbers and getting-right narrative the
Blues have on their side tonight. Of course, going out and doing it is the most
important part of the operation. The oddsmakers clearly believe that tonight is
the night that St. Louis gets back on the good foot and gets a convincing win
against New Jersey. After all, we rarely see a team with strong odds like this
on the puck line – it means something.