Looking for the best NHL
Picks? In this article, we'll give you our top NHL picks today for two
games on Wednesday, February 19, 2020. These matchups include the New York
Rangers at Chicago Blackhawks & New York Islanders at Colorado Avalanche.
Our free NHL Picks will offer you the hockey bets that offer the best value to beat the New Jersey sportsbooks.
---
New York Rangers at Chicago Blackhawks
NYR | Money Line: +108
| Puck Line (+1.5): -250

– at –

CHI | Money Line: -125 | Puck Line (-1.5): +205

Total: 6 Goals (O: -122 | U: +102)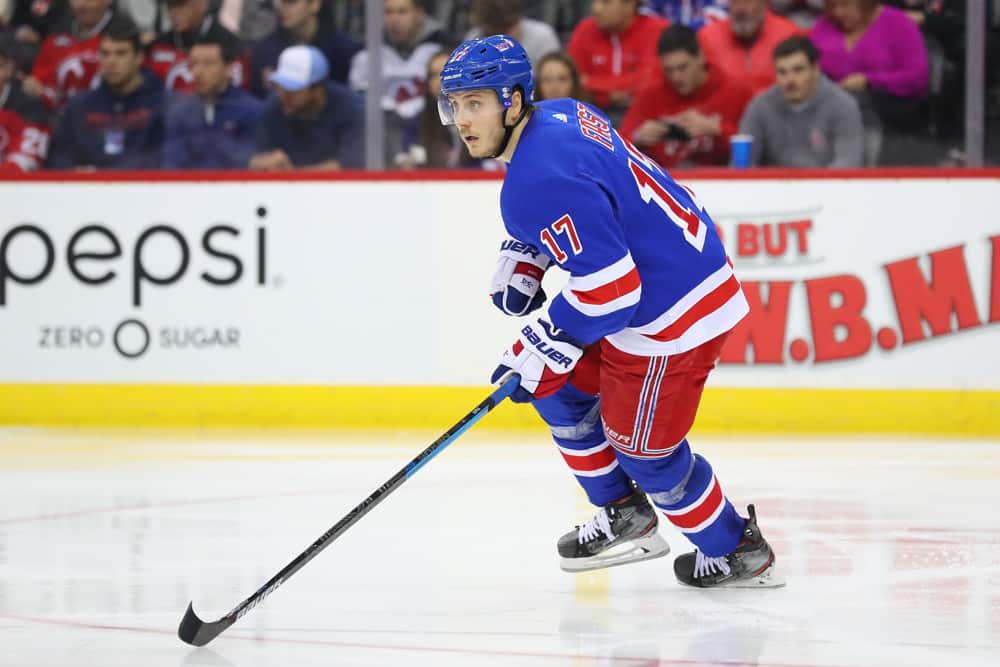 8:00 p.m. EST
United Center – Chicago, IL
This will be the first meeting of the season between the New York Rangers and Chicago Blackhawks. The Rangers have clearly been the better team of late, winning four of the last five (and 11 of the last 16) games, while the Blackhawks have lost six of the last seven. For that reason, our top NHL pick is for the Rangers to win outright. Let's take a look at that factor in order to get a better understanding of this game.
NHL Betting Line: Rangers at Blackhawks
New York's four-game winning streak was snapped on Sunday by one of the best teams in the NHL. This team has actually played well on the road, winning each of the last five games away from Madison Square Garden. It is somewhat intriguing that Chicago is the favorite here, considering all the losing this team has done recently.
However, oddsmakers believe that being the home team is worth something here. We do not believe that same thing.
Rangers Betting Form
Believe it or not, the Rangers actually have a shot at
making the playoffs. In fact, they're eight points away from the Wild Card spot
with 24 games to go. Artemi Panarin and Mika Zibanejad have the offense humming
along smoothly. The big question, however, is whether New York will be trading
Chris Kreider before Monday's trade deadline. Regardless, those rumors haven't
hurt his play at all.
It'll be interesting to see who the Rangers put in net
tonight. Rookie goaltender Igor Shesterkin has missed each of the last three
games with an ankle injury, but his return could come any day now. Henrik
Lundqvist played a few minutes in relief of Shesterkin last week, but he hasn't
made a start since Feb. 3. This means that Alexandar Georgiev could end up making
his fourth straight start. Over the last two games, Georgiev has turned away 67
of the 70 shots he's seen.
Blackhawks Betting Form
Aside from a massive eight-goal performance in Calgary, the
Blackhawks offense has struggled of late. Over the last seven games, Chicago
has scored two goals or fewer. This is a team that has some deadly weapons on offense,
but clearly the all of the losses this season are finally taking a toll on
them.
Robin Lerner will likely get the start for the Blackhawks, but
it's not like it'll matter. He's allowed four goals in three of the last four matchups.
As a team, Chicago has allowed at least three goals in five straight games, and
in six of the last seven.
NHL Pick: Rangers Money Line (+108)
This is a nice spot for us to get plus-money in a favorable
matchup. The Rangers are playing incredibly well, especially away from home,
and the possibility of a playoff run has them rejuvenated. In general, there
are a lot of different factors working for New York. Some of these guys might
not even be with the team next week and they still don't want to let each other
down.
---
New York Islanders at Colorado Avalanche
NYI | Money Line:
+132 | Puck Line (+1.5): -200

– at –

COL | Money Line: -155 | Puck Line (-1.5): +163

Total: 5.5 Goals (O: -113 | U: -107)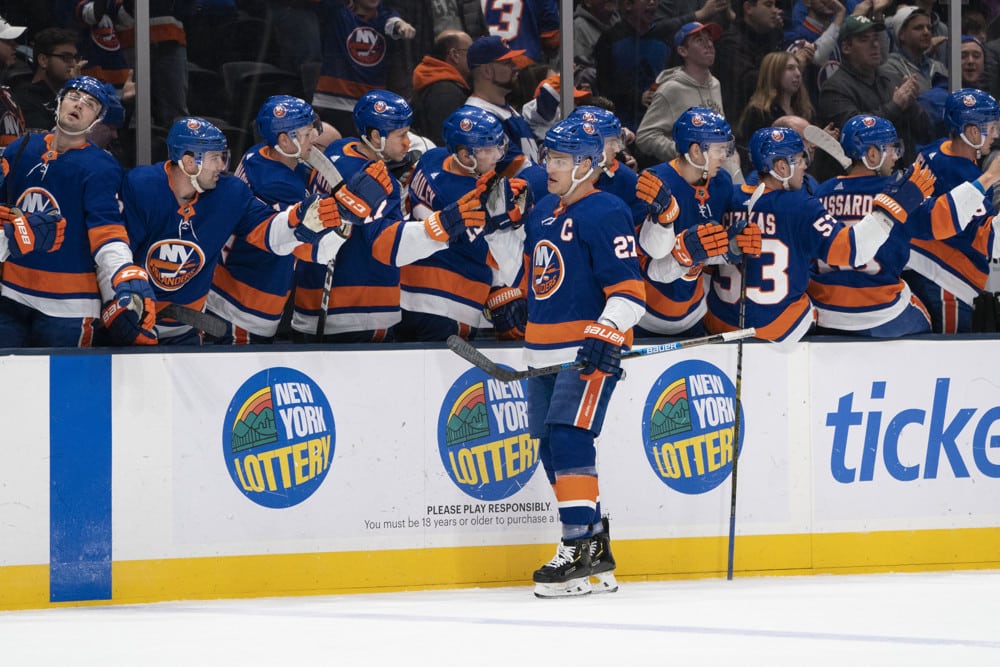 10:00 p.m. EST
Pepsi Center – Denver, CO
When the New York Islanders face the Colorado Avalanche on Wednesday night, one of these two teams will break their three-game losing streak. Since the Islanders are the healthier team at the moment, we think that means more in the grand scheme of things. Our NHL pick will be for the Islanders to get the outright win. Now, let's dive into these factors that led us to this decision.
NHL Betting Line: Islanders at Avalanche
Colorado's last game was the first time it hasn't been
heavily favored in almost two months. Given the state of this roster right now,
it is somewhat shocking to see the line all the way in their favor. However,
just like in the other game we wrote about, the home team will get the
advantage. Since the total is only at 5.5, this should favor the Islanders.
Islanders Betting Form
This current road trip has not gone well for the Islanders. Over
the last three games, they have only managed to score one – only the first game
was a blowout in that stretch. This is one of those situations of a team being "due"
for a win. Prior to this West Coast road trip, New York scored at least four
goals in seven of 11 games. Look for this team to get back on track tonight.
Semyon Varlamov will likely get the start against his former
club, which he spent eight seasons with. While Varlamov has stopped 72 of 75
shots over the last two games, he hasn't gotten a win in either one. Earlier this
season, Varlamov did get a shutout win over the Avalanche by the score of 1-0.
Avalanche Betting Form
The Avalanche are losing player after player to injury, and
it couldn't be happening at a worse time. This was once a team that was in the
process of being atop the Central Division. Now, they've lost each of the last
three games and it doesn't look like things will be getting any better. Starting
goaltender Philipp Grubauer, Mikko Rantanen, Matt Calvert and Nazem Kadri are
all going to be out for a while.
Pavel Francouz has a solid 13-5-3 record to go along with a
2.26 GAA and .922 save percentage this season. It's going to be a different
style of play in front of Francouz, probably clinching more to the defensive
side. While Francouz may have a good night in net, there might not be enough
offense to save him.
NHL Pick: Islanders Money Line (+132)
The Avalanche have way too many injuries to vital pieces of
their team. If this were a subpar opponent they were facing, perhaps Colorado
would have enough in the tank to get it done. Injuries are a cruel part of hockey,
and it'll be the Islanders taking advantage of it tonight.