The highest-scoring series of the qualifying round continues tonight as the Edmonton Oilers and Chicago Blackhawks face off for Game 3. Both teams have taken a game apiece, making tonight's matchup a highly anticipated one.
It's not like the goalies have mattered much in this series (might as well put parking cones out there) but tonight's matchup will likely be Mike Smith for Edmonton and Corey Crawford for Chicago. The winning team in each of the first two games has scored six goals, essentially covering the 6.5 total all by themselves.
Connor McDavid will be the focus of the Blackhawks' defense once again, especially coming off scoring a hat trick in Game 2.
Edmonton Oilers at Chicago Blackhawks
West Qualifying – Game 3 (series tied 1-1)
10:30 p.m. EST (Watch: NBCSN)
Starting Goalies
EDM: Mike Smith (19-12-6, 2.95 GAA/.902 SV% this season)
CHI: Corey Crawford (16-20-3, 2.77 GAA/.917 SV% this season)
Odds & Betting lines (William Hill Sportsbook)
Total: 6.5 goals | Over: -105 | Under: -115
EDM | Moneyline: -125 | Puck Line (-1.5): +185
CHI | Moneyline: +105 | Puck Line (+1.5): -215
Injury List
EDM: none
CHI: Drake Caggiula -F (Susp)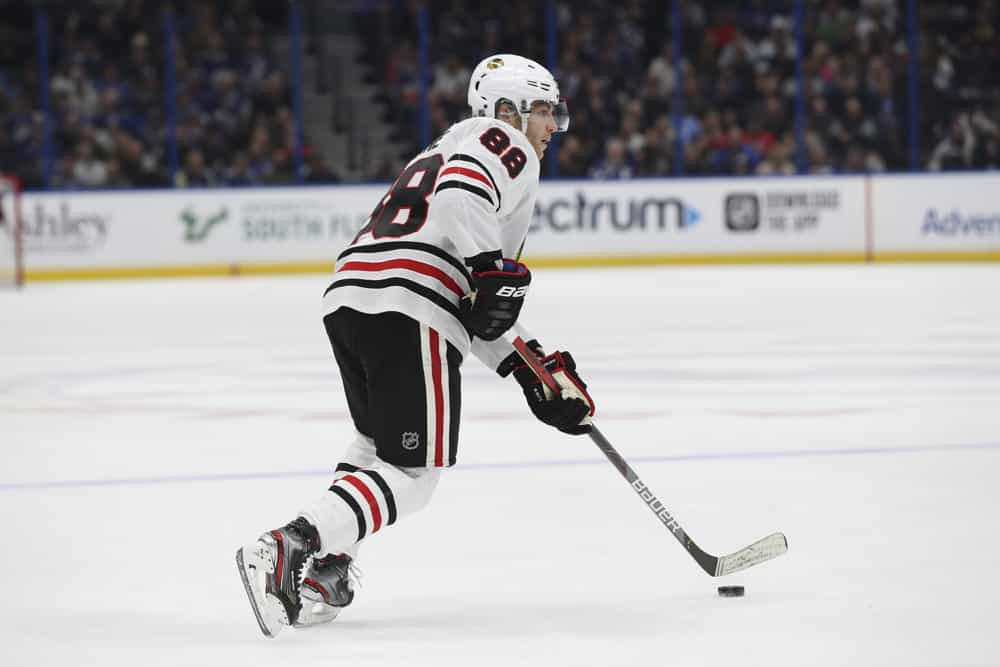 Interesting Stat
Offensive Contributions
This series has been very exciting with plenty of scoring, putting some of the players in this series atop the point leaders. Coming into Wednesday, two Oilers – Connor McDavid (4 G, 2 A) and Ryan Nugent-Hopkins (1 G, 5 A) – are tied for second in the NHL postseason while Dominik Kubalik is tied for third with five points (2 G, 3 A).
Betting Picks
Oilers Puck Line -1.5 (+185)
After Game 2, Edmonton talked a lot about the desperation it played with and how that propelled them to victory. I believe we'll see that same type of energy for the rest of the series. Chicago is the lowest seed in the West, and already had their moment in this series. The Oilers know what they're capable of now and probably won't let that happen again.
Over 6.5 goals (-105)
We've been having so much fun, so why stop now? In five meetings this season, including the two playoff games, seven total goals have been scored in four of those. Both goalies have their fair share of weaknesses, so we should be able to get above 6.5 once again.