The most exciting series of the qualifying round reaches Game 4, as the Chicago Blackhawks will look to finish off the Edmonton Oilers. This has been an incredibly high-scoring series, with a total of 26 goals put in the net during the series.
The goaltending matchup (like it even matters) will be the same as the last two games – Mikko Kosinen for the Oilers and Corey Crawford for the Blackhawks. Edmonton made the switch in net after Game 1, going with Kosinen over veteran Mike Smith. Now that the Oilers are in this position, the job is Kosinen's to lose.
One thing is for sure – we're going to see one hell of a hockey game tonight.
Edmonton Oilers at Chicago Blackhawks
West Qualifying – Game 4 (Chicago leads series 2-1)
6:45 p.m. EST (Watch: NBCSN)
Starting Goalies
EDM: Mikko Kosinen (1-1, 3.21 GAA/.886 SV% this series)
CHI: Corey Crawford (2-1, 4.33 GAA/.859 SV% this series)
Total: 6.5 goals | Over: -110 | Under: -110
EDM | Moneyline: -125 | Puck Line -1.5: +190
CHI | Moneyline: +10 5| Puck Line +1.5: -215
Injury List
EDM: Tyler Ennis -F (DTD), Adam Larsson -D (O)
CHI: Drake Caggiula -F (SUSP)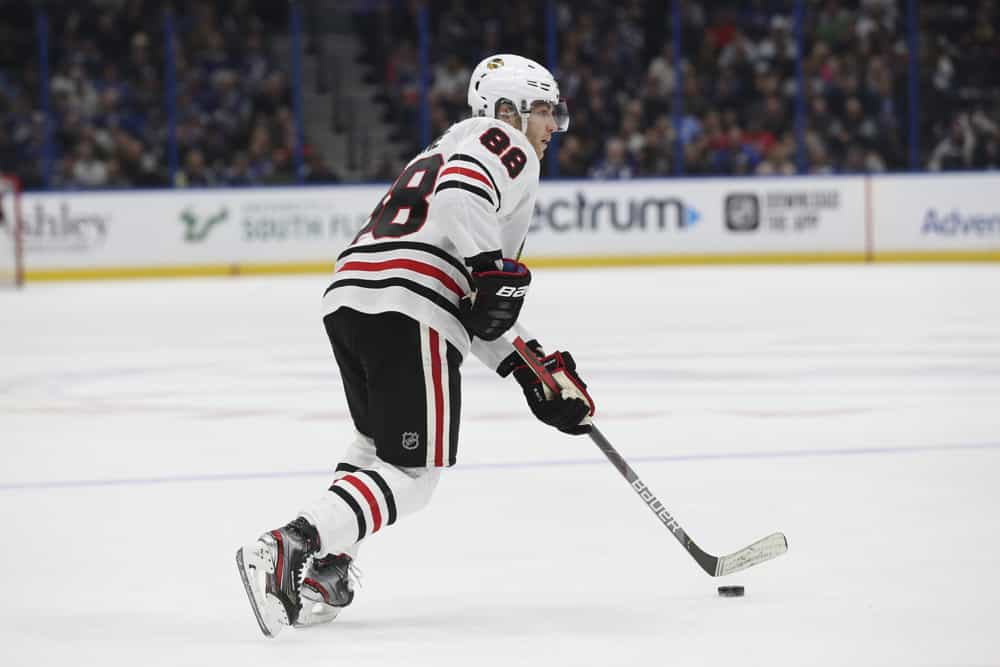 Interesting Stats
Where's the Money Going?
As of 11:15 a.m. EST today, here is where each basic bet stands: On the money, we're seeing the Oilers get 67% of bets made while the Blackhawks are getting 71% of all money wagered on them. On the puck line, Chicago has the favoritism with 58% of bets made and 73% of all money wagered. Lastly, the over is getting hammered (as it should) with 66% of bets made and 76% of all money wagered.
Edmonton's Power Play Has Been Key
With all the offensive talent, it's not surprising to see them do well with the man-advantage. In fact, Edmonton has been a superb 5-for-12 on the power play, ranking second in the NHL up to this point in the reboot. If the Oilers want to stay alive, that type of success needs to continue.
Competition Heating Up
Game 3 was the first time we saw a contest decided by a single goal in this series. Blackhawks star forward Jonathan Toews kept it dramatic and pumped in the game-winner with just over a minute left for the win. Toews is leading the team with five points (4 G, 1 A) this series.
Betting Picks
Over 6.5 Goals (-110)
I mean, really… why stop now? The total has gone over in all three games so far, with no sight of letting up on offense. While I hate to say any professional athlete is bad at their job, these goaltenders aren't capable of keeping pucks out of the net with all of the high-powered offensive artillery on the ice. But let's not downplay it – these are some of the best players on the planet with Toews, Connor McDavid, Patrick Kane and Leon Draisaitl out there.