The Pittsburgh Penguins and Montreal Canadiens will look to break a 1-1 series tie when they square off in Game 3 tonight. Both games of the series have been tight defensive battles, not going higher than five total goals in any of the contests. In fact, the three regular-season meeting suffered the same fate.
Tonight's goalie matchup will be Matt Murray for the Penguins and Carey Price for the Canadiens. The two have traded off impressive performances, as they should have – we have come to expect great netminding from each of them over the years.
Going into tonight's matchup, Pittsburgh has outshot Montreal by a whopping total of 81-62. If the Canadiens want to not have as much stress in the series, they really need to stress getting the puck to the net.
Pittsburgh Penguins at Montreal Canadiens
Easy Qualifying – Game 3 (series tied 1-1)
8:00 p.m. EST (Watch: NBCSN)
Starting Goalies
PIT: Matt Murray (20-11-5, 2.87 GAA/.899 SV%)
MTL: Carey Price (27-25-6, 2.79 GAA/.909 SV%)
Total: 5 goals | Over: -135 | Under: +115
PIT | Moneyline: -170 | Puck Line (-1.5): +160
MTL | Moneyline: +150 | Puck Line (+1.5): -180
Injury List
PIT: none
MTL: Alex Belzile -F (DTD)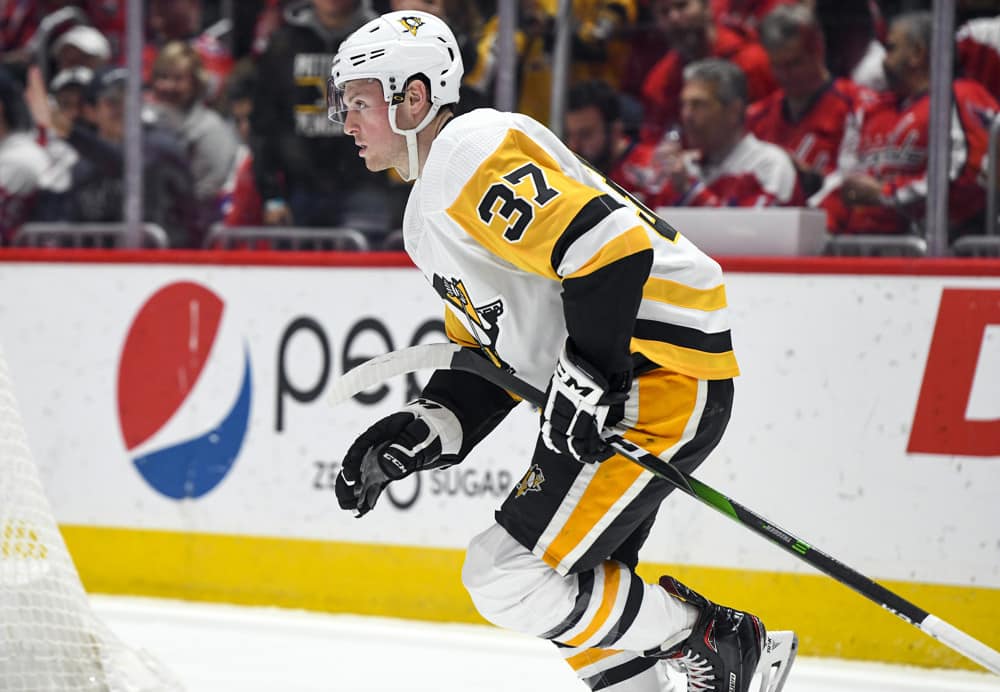 Interesting Stats
Success for Murray vs. Canadiens
Murray has done a swell job against the Canadiens over the course of his young career. In seven meetings (regular season and playoffs), he owns a 5-2 record and has allowed two goals or fewer in five of those seven games. So far in the series, Murray has turned away 58 of the 62 shots.
Woes for Price vs. Penguins
While Price has been one of the best goalies in the NHL for the last few years, the Penguins have certainly had his number. In 33 regular season meetings, he owns a 13-14-5 record to go along with a .295 GAA and .907 SV%. Luckily, Price has held up in this series, stopping 77 of the 81 shots he's seen thus far.
Lack of Individual Stats
If you're playing DFS, this Canadiens-Penguins game probably isn't where you want to look for offense. In fact, the leading point-getter in this series is Jake Guentzel with three (1 G, 2 A). Don't worry, either one of the goaltenders would be a good pick if you REALLY need to have someone from this game.
Betting Picks
Penguins Moneyline (-170)
I really don't even mind going with the Pens on the puck line in this game, but I'd like to play it safe after a tough day yesterday. The guys at William Hill believe we'll see more scoring, as evidenced by the heavy -135 juice on the over – albeit at five goals. Nonetheless, I do believe the Penguins have taken the best shot the Canadiens had in Game 1, coming back with a victory in the next game. I like them to win by two or three goals tonight.
Penguins as the only team to score (+700)
In thinking that the Pens will win comfortably, we can also take a crack at Murray getting the shutout. The Canadiens' offense isn't one that I'm too worried about, and Murray does tend to show up more than usual in the playoffs.