The Pittsburgh Penguins find themselves against the ropes in Game 4 of East Qualifying play when they face the Montreal Canadiens. This is now the second qualifying series where the No. 12 seed is up 2-1 on the No. 5 seed – the Chicago Blackhawks are leading the Edmonton Oilers out West.
Today's goaltending matchup will likely be the same as it has been all series long, with Matt Murray going for the Penguins and Carey Price for the Canadiens. Nothing is confirmed yet, but there is a possibility that Pittsburgh could roll with Tristan Jarry. The play in net has mostly been strong throughout the series, but Game 3 showed just how much offensive talent has been hidden thus far.
UPDATE: It will be Tristan Jarry in net for Pittsburgh.
Pittsburgh Penguins at Montreal Canadiens
East Qualifying – Game 4 (Montreal leads series 2-1)
4:00 p.m. EST (Watch: NBCSN)
Starting Goalies
PIT: Tristan Jarry (series debut)
MTL: Carey Price (2-1, 2.19 GAA/.937 SV% this series)
Total: 5.5 goals | Over: +115 | Under: -135
PIT | Moneyline: -170 | Puck Line -1.5: +170
MTL | Moneyline: +150 | Puck Line +1.5: -200
Injury List
­PIT: none
MTL: Jake Evans -F (DTD), Alex Belzile -F (O)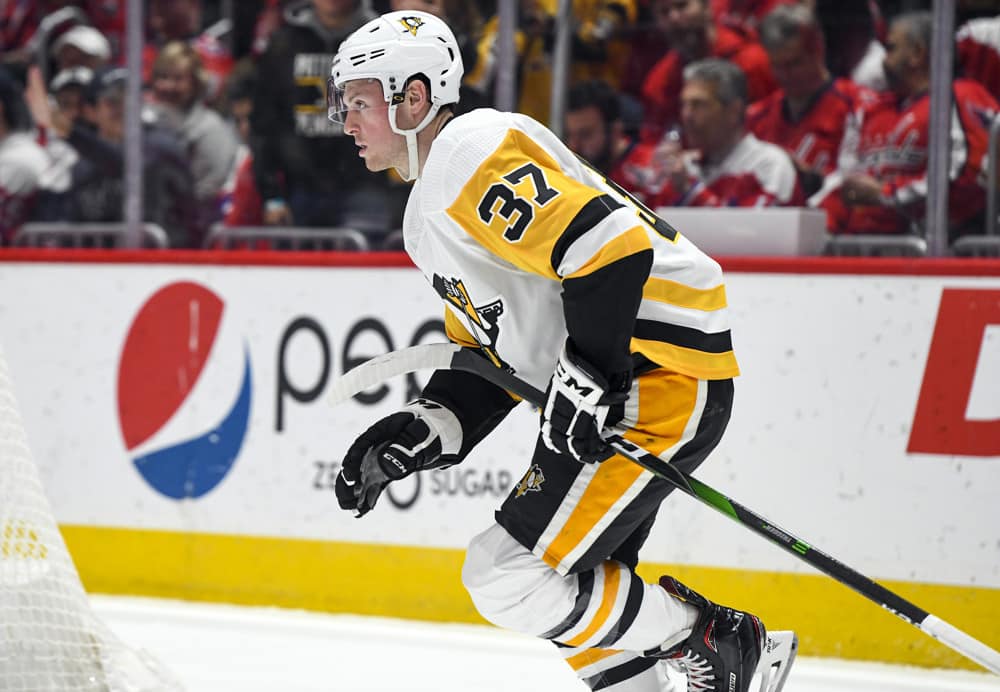 Interesting Stats
Where's the Money Going?
Considering the Pens are on the brink of elimination, it's not surprising to see them getting a ton of favoritism. On the moneyline, 71% percent of bets and a whopping 94% of all money wagered is on them. On the puck line, things are a lot more different; 60% of bets are on Pittsburgh while 99% of all money wagered is on Montreal. On the total, we're seeing 59% of bets on the under while another whopping 99% of all money wagered is on the over. All of these percentages are as of 10:45 a.m. EST today.
Lack of Individual Stats Still There
It's very wild to see this, but there's really not one player that is standing out above the rest in this series. This includes Pens' players Sidney Crosby, Bryan Rust, and Jake Guentzel, who are all tied for the team lead with three points in the series. Canadiens players' Shea Weber, Paul Byron, and Jeff Petry are all tied for the team lead, with three points, as well.
Betting Picks
Canadiens Moneyline (+150)
I feel like starting the day off with an upset. Price is the type of goalie that can just swipe a series away from a favored team, and I'm certainly not the only one who thinks so. A recent survey done by NHL players found that he is the goalie they fear most in this situation, and it wasn't even close. Sure, the Pens have better offensive players, but this is the playoffs and things are a lot more different in this setting. It won't be a popular pick, but I'm rolling with ohhhhh Canadiens in this one.