Super Bowl LV between the Kansas City Chiefs and Tampa Bay Buccaneers has everything we're looking for in a viewing experience. Both teams have all-time great quarterbacks and explosive supporting casts that'll likely put a ton of points on the board. Those of us in pools with boxes/numbers will certainly be on the edge of our seats waiting out every scoring play.
This Super Bowl will certainly have a different feel to it, with the crowd size minimized to about 22,000 fans. But this will also be the first time that a team (Bucs) will be hosting the big game at their home stadium (Raymond James Stadium). In a time where nothing seems odd anymore, it was fascinating to see that trend finally broken.
These two teams met back in Week 12, with the Chiefs winning a close 27-24 battle on the road against the Bucs. In that game, Tyreek Hill went bananas with 13 catches on 15 targets for 269 yards and three TDs, most of which came in the first half. Additionally, Patrick Mahomes had a big day going 37-for-49 for 462 yards and three TDs.
| Teams | Spread | Moneyline |
| --- | --- | --- |
| KC | -3 (-110) | -165 |
| TB | +3 (-110) | +145 |
| Total | 56.5 points | |
The Chiefs have been installed as three-point favorites (-3) with the moneyline odds at -165 to win the game outright while the Buccaneers have +145 moneyline odds to win. In addition, the total currently sits at 56.5 points.
---
Supercharge Your Super Bowl Bets
There are loads of great sports betting offers around right now. But we have an exclusive $500 free bet offer from William Hill sportsbook. Use our exclusive promo code TS500 to get $500 in free bets. Alternatively, you can check out more great free bet offers from the best betting sites for NFL betting.
---
Kansas City Chiefs at Tampa Bay Buccaneers
Sunday – February 7, 2021
6:30 p.m. EST | Watch: CBS
Raymond James Stadium – Tampa, FL
Betting Pick – Buccaneers ML (+145)
We have been going with the Bucs for the entire playoffs, so there's no reason to stop now. It is quite fascinating, but they did win three straight road playoff games in order to play at home in the Super Bowl – the first time ever that a team has hosted the big game in their own home stadium.
While certain things like blasting the cannons for Bucs TDs and other cheers to fire up the fans will be gone, being in their home stadium still has some sense of normalcy attached to it. Hell, Tampa Bay will take any advantage it can get against the defending champs.
As per usual, KC QB Patrick Mahomes will be throwing a ton in this matchup. After all, the Bucs had the NFL's No. 1 run defense (80.6 yds/game) during the regular season and now rank second best during the postseason (85.7 yds/game).
In the Week 12 regular season matchup between the teams, that overindulgence in the passing game worked well as Mahomes threw for a whopping 462 yards and three TDs; all three of those TDs went to WR Tyreek Hill, as did most of the yards with 269 of them coming from him. I would expect Tampa Bay to focus most of its attention on Hill and open up the world for TE Travis Kelce. You will certainly read more of him in the prop bet articles this week.
This time around, NT Vita Vae will be in the lineup for the Bucs- and this will be the biggest factor of them all. Vae broke his ankle all the way back in Week 5, only to return to action in the NFC Championship Game. His presence proved to be valuable enough that Tampa Bay is now playing for all the marbles. Vae, of course, missed the Week 12 matchup against KC and his push up front will be a huge boost for a Bucs defense that already has everything working. Look for Vae to be the reason why Jason Pierre-Paul, Ndamukong Suh and Shaq Barrett all take turns getting to Mahomes before he connects on any big throws.
The big push up front means even more than usual, as OT Eric Fisher tore his Achilles in the AFC Championship Game. Of course, having a huge injury to your offensive line is never ideal, but for it to happen before the Super Bowl is another story. Instead of focusing on how to avoid the big playmakers on the Bucs defense, they may have to adapt their game plan to accommodate the new personnel.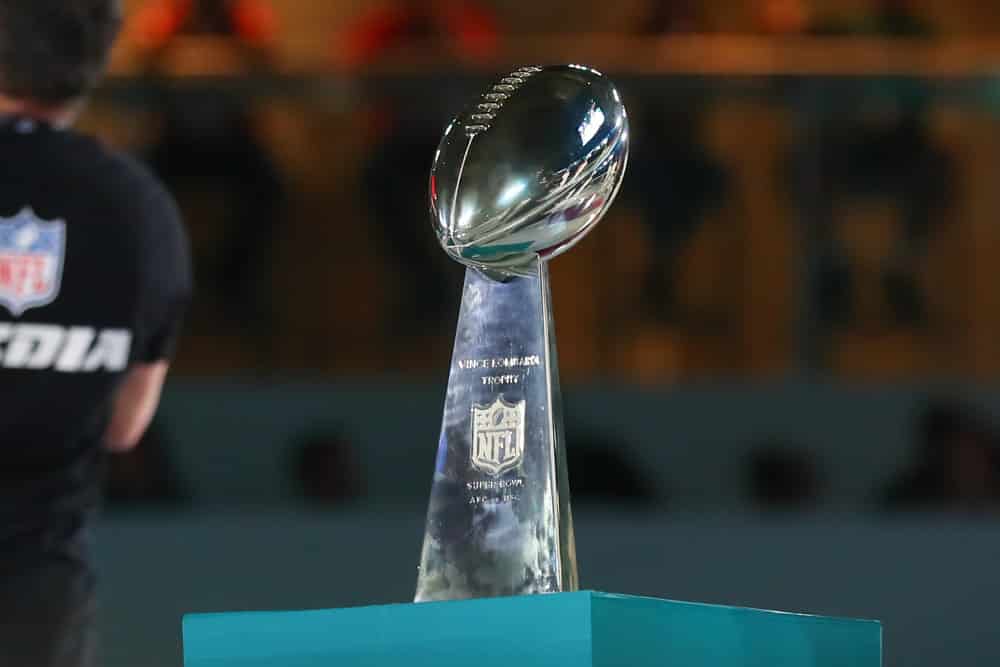 This will be the 10th Super Bowl that Tom Brady has been to, accumulating a 6-3 record in the previous nine trips. It has been clear that Brady's presence alone has been a jolt of energy for this young Bucs squad. Whether it's the talented WR/TE corps making a big catch in traffic or a young defender, full of heart, making a huge tackle on third down, everyone is stepping up in the big moments.
Brady's receiving corps is the best in the business with Mike Evans, Chris Godwin and Antonio Brown at WR and a very formidable duo of Rob Gronkowski and Cam Brate at TE. Let's not forget, the Bucs still have capable guys at the bottom of their depth chart in Tyler Johnson and Scotty Miller at WR that have made timely catches time and time again.
There wasn't much of a running game for Tampa Bay in the regular season matchup against KC, but you can bet we'll see a different story in the Super Bowl. In the regular season meeting, Ronald Jones II had nine carries for 66 yards but his biggest contribution was a gorgeous 37-yard catch-and-run for a TD. Leonard Fournette, who now goes by Playoff Lenny, only had three carries for 10 yards and three catches for 10 yards (odd).
Things have changed, though, as Playoff Lenny has taken the starting RB role and made it his own. During the playoffs, he has rushed for 211 yards and two TDs on 48 carries (4.4 ypc) and caught 14 of his 17 targets for 102 yards and a TD. Jones is essentially an afterthought with 78 yards on 23 carries (3.4 ypc) and no catches on one target.
At the end of the day, I expect Tampa Bay to continuing playing timely defense and to make the plays that will ultimately make the difference. Betting against Mahomes is never a good feeling; we know how good this guy is. However, a ferocious pass rush and battering secondary may finally be the kryptonite the rest of the NFL has been looking for.